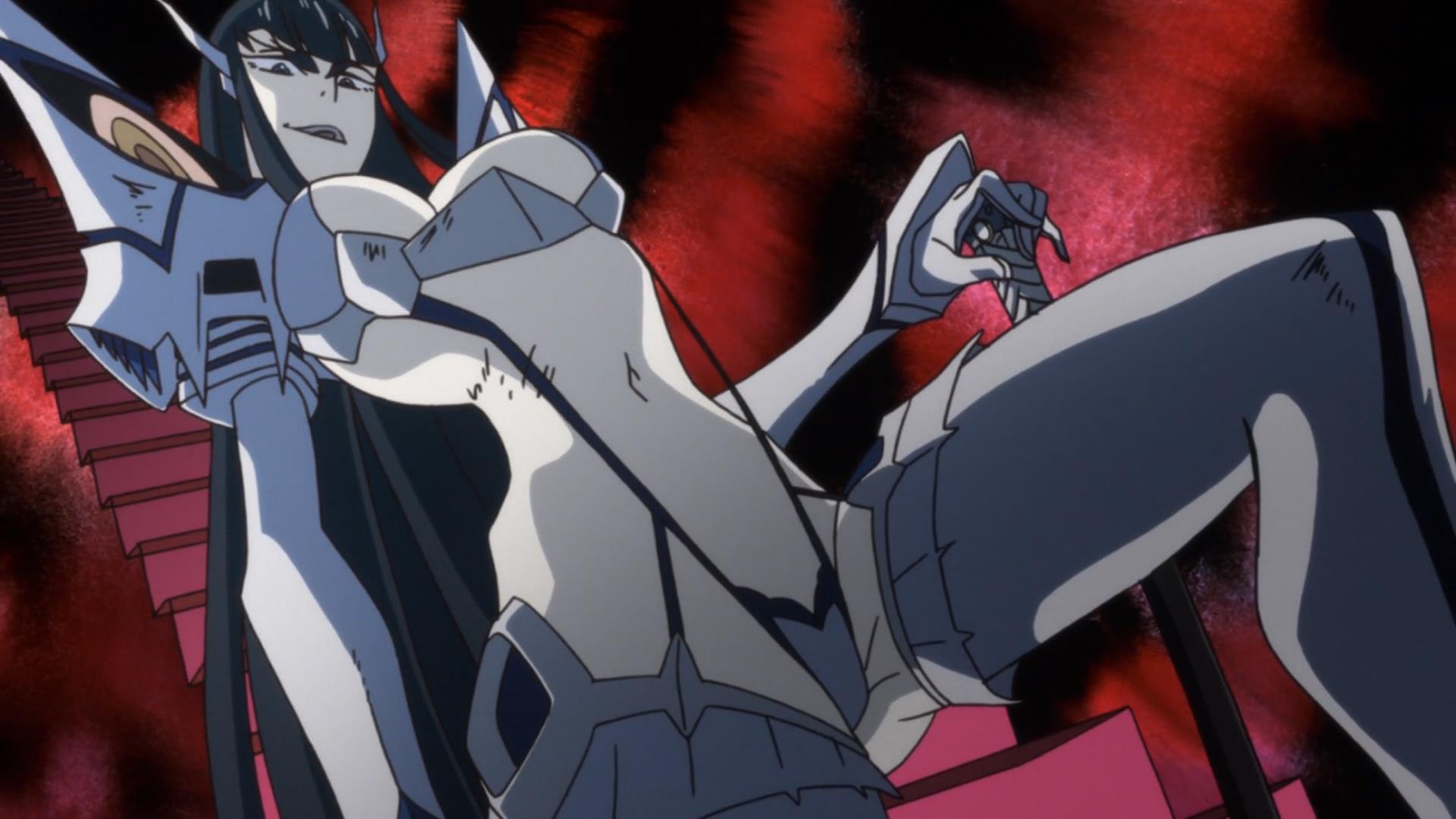 Ryuuko Matoi returns home to visit her father, Isshin Matoi, only to find him on the floor with half of a scissor blade buried deep in his body. After his death, Ryuuko vows to find the person who killed her father. After traveling to various parts of Japan, her quest leads her to Honnoji Academy, a school ruled by the iron fist of Satsuki Kiryuuin. Immediately these two characters butt heads, as they are extremely strong-willed individuals. The majority of the anime is nothing more than a battle between their wills.
The determination of both fighters is pushed even further when they attain their own Kamui, outfits made of nothing but life fibers that enhance the natural abilities of the person wearing them to its maximum potential. Ryuuko's was a gift left to her by her father - the Senketsu. Satsuki's Kamui is also an item left behind by her father - the Junketsu.
Major Spoilers Included Below!!
If you haven't seen Kill la Kill yet and don't want to know anything ahead of time, then you should read a different article. Maybe this one?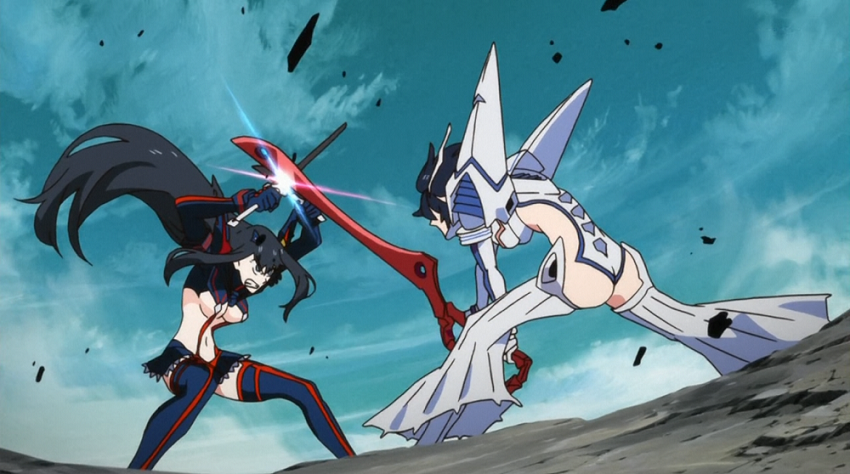 ---
From Father to Daughter
---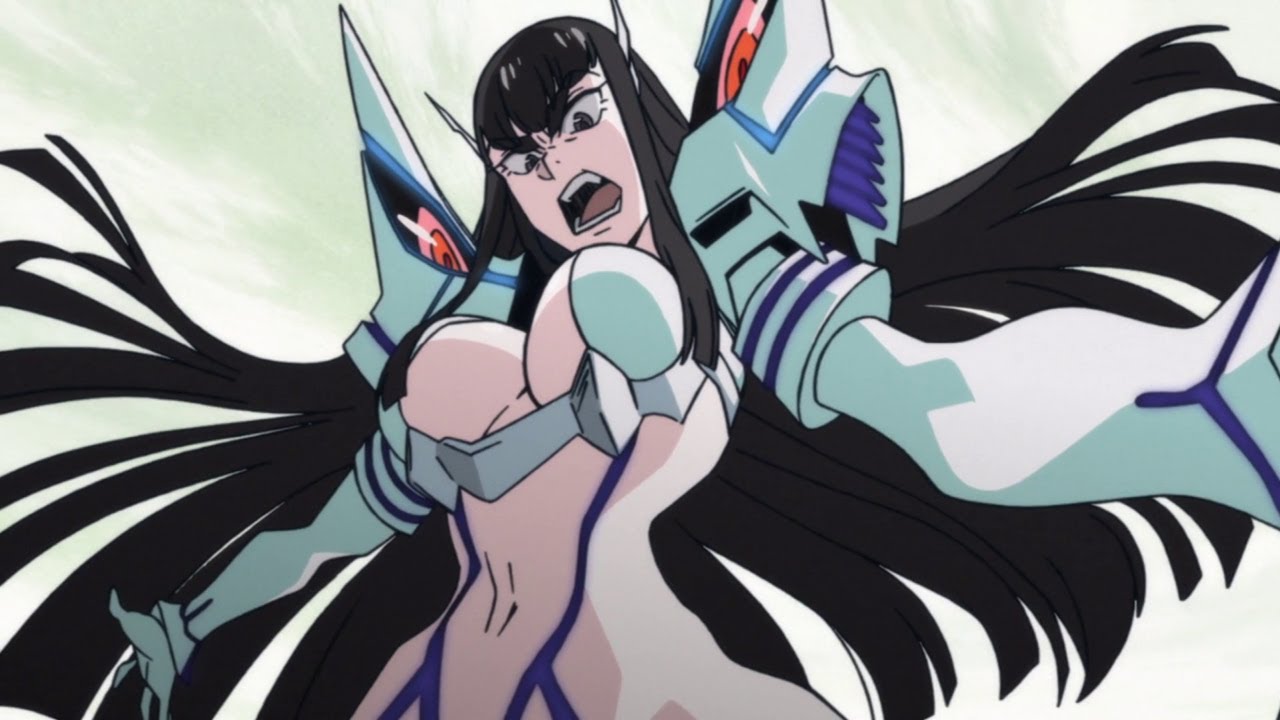 The first time Satsuki lays her eyes on Junketsu, which means purity, is when she is a little girl. Upon showing her the Kamui, her father proclaims "This will be your wedding dress." Since that day, Satsuki has been enamored with Junketsu, believing that it was the most beautiful thing she had ever seen. She wanted to be the first and only person to wear Junketsu.
The fact that Ryuuko is able to wear Senketsu angers Satsuki greatly. She simply can't believe someone is able to wear a Kamui before her. This leads her to make a return visit to her family's estate where Junketsu is being stored. Despite Junketsu being placed off limits by her mother, and against the pleas of the estate's care giver, she breaks it free from its containment unit and wears it.
Satsuki pays for her decision to put on Junketsu, as she has to struggle mightily in order for Junketsu to bend to her will and synchronize with her. She eventually succeeds and makes massive strides in her power and abilities because of the Kamui.
---
Connections to Kamui
---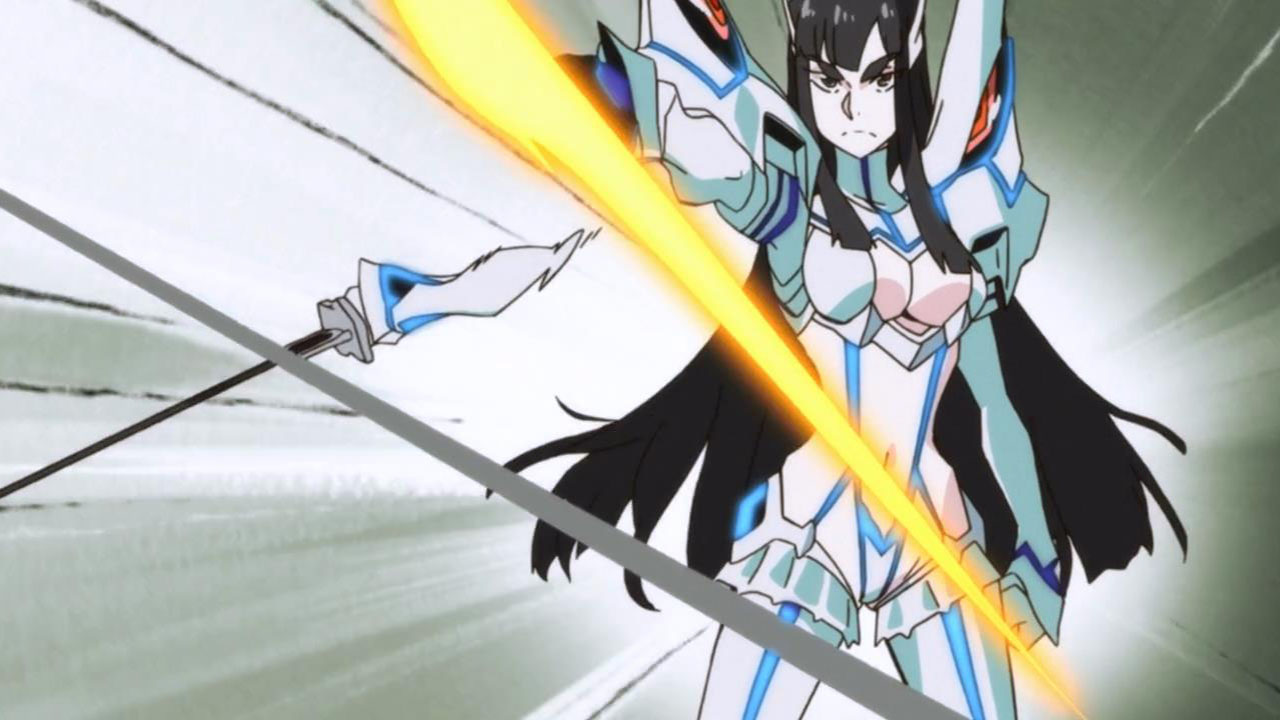 Ryuuko and Senketsu are able to establish a deep friendship because Ryuuko is able to communicate with Senketsu. The same cannot be said for Satsuki and Junketsu. Satsuki does not have the ability to listen to Junketsu and Junketsu cannot reach out to Satsuki. This means that they cannot synchronize to the same level as Ryuuko and Senketsu. This lack of a connection displays itself as the anime gets deeper into the story and Satsuki has to practically nail down Junketsu in order to contain it. The synchronization also takes a deeper toll on her body.
The deep bond between Senketsu and Ryuuko pays dividends for the duo, as Senketsu is able to evolve and add new abilities to its repertoire. Junketsu only has one form for most of the anime, until it has pieces of Senketsu integrated into its being. Once that happens, it is finally able to take on new abilities.
---
Sharing Junketsu
---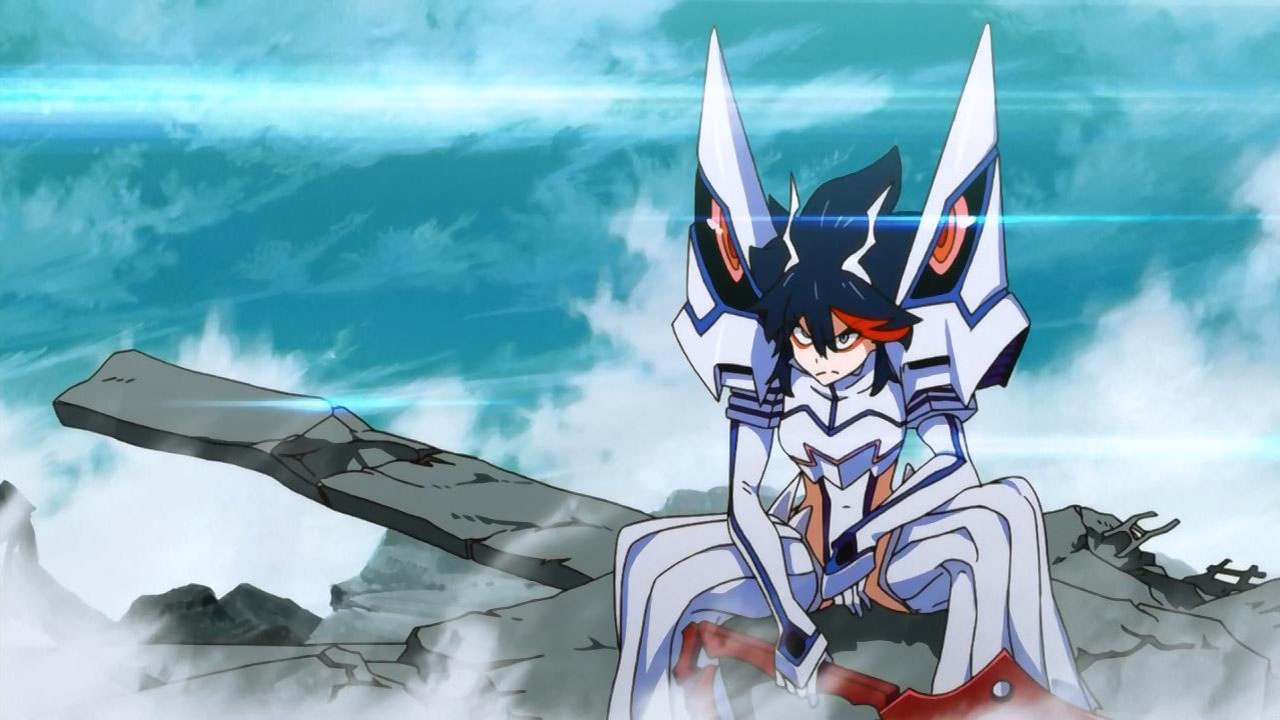 When Satsuki finally confronts her mother, Ragyu Kiryuuin, about her plan to destroy the planet Earth along with all of its inhabitants, she gets summarily defeated. During this fight, her mother reveals that she is not wearing Junketsu properly, merely forcing it on herself rather than fully synchronizing with it. Once the fight is finished, Ragyu strips Satsuki of Junketsu and wears it herself.
The next instance where Junketsu is paired with someone other than Satsuki is when none other than Ryuuko is wearing it. Although it's more along the lines of Junketsu wearing Ryuuko, as Ragyu Kiryuin forced it on her along with the help of the Grand Couturier, Nui Harime. Nui achieves this by sewing Junketsu directly to Ryuuko's internal life fibers.
Ultimately Junketsu will find itself back in control of Satsuki in the penultimate fight with Ragyu, with some new abilities to boot. These abilities will play a vital role in the victory achieved by Satsuki and her comrades.
---
The creators of Kill La Kill gave Senketsu a personality that allowed its friendship to flourish with Ryuuko in interesting ways, while Junketsu and Satsuki's partnership is revealed through her actions and the actions of others. Both of the Kamui in Kill La Kill are interesting in their own right.