"Time travel is the last remaining taboo."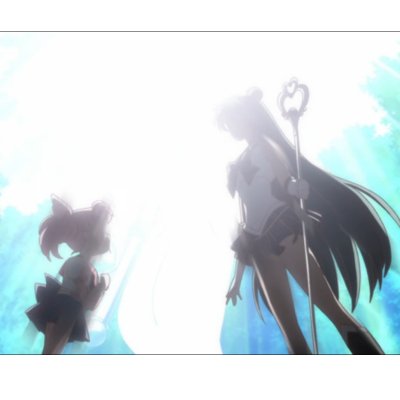 ---
"Those who commit a taboo will be eliminated!"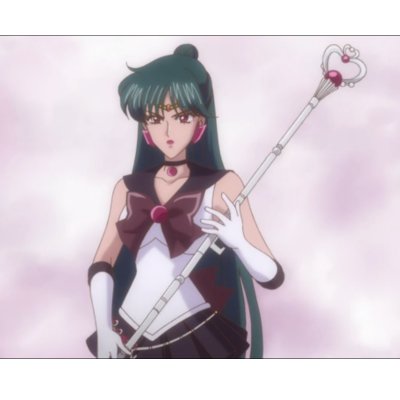 ---
"My mission is to eliminate you!"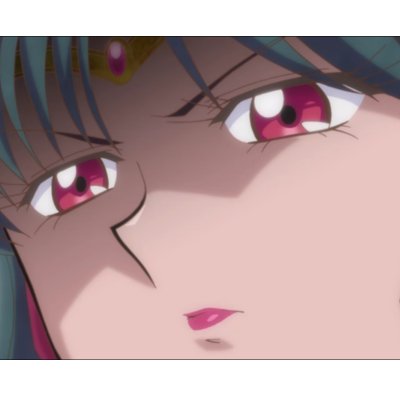 ---
"You guys have always been nothing but trouble for me."
---
"You and the queen are two peas in a pod. I'm sure you'll be a beautiful lady."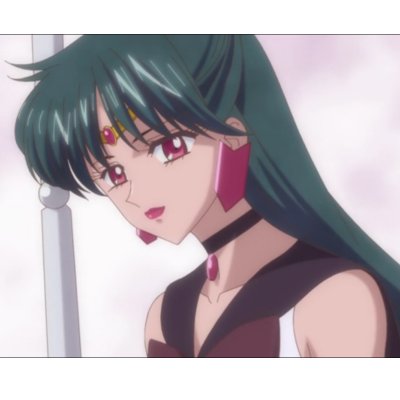 ---
"When you're feeling sad, chant "Abracadabra." It is a spell that makes things more fun."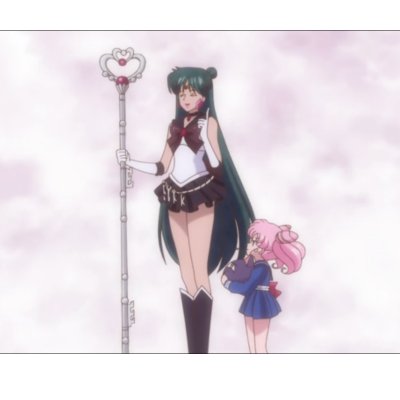 ---
"Abracadabra Poof!"
---
"King, Small Lady is much stronger than you realize."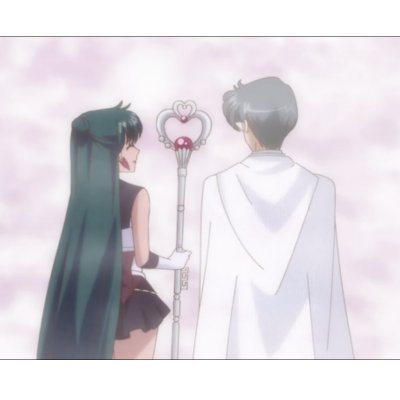 ---
"I want to fight along with them!"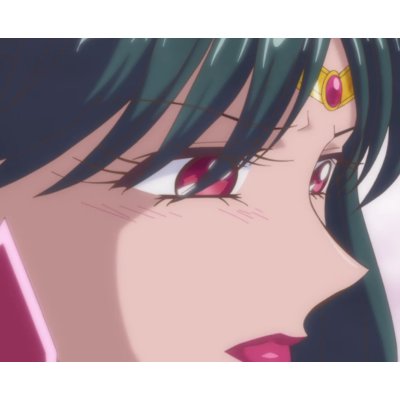 ---
"I want to protect Small Lady!"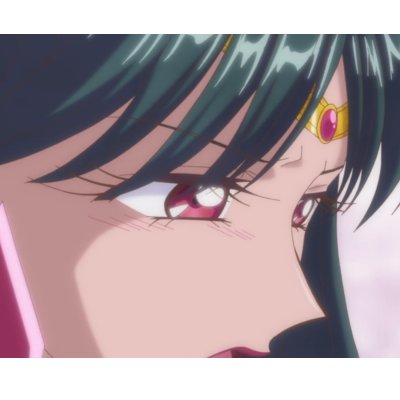 ---
"Diana. You're just like Small Lady. Thank you."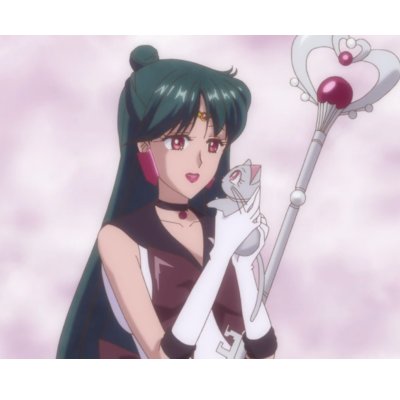 ---
"Time, stop!"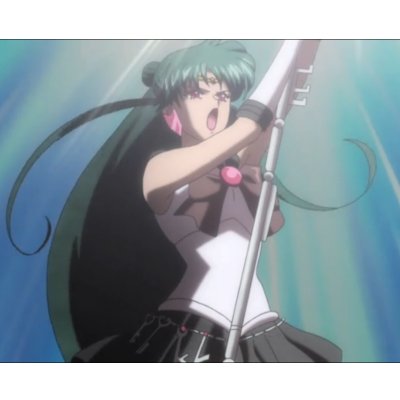 ---
"I've always wanted to be useful to you."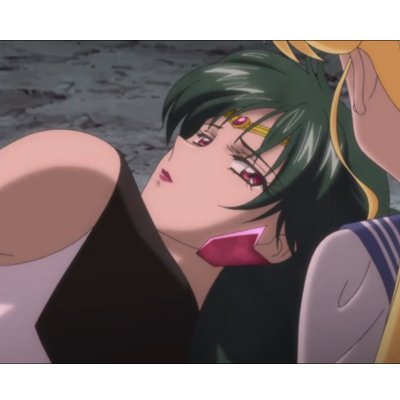 ---
"Sailor Moon, The future Neo Queen Serenity, I've always admired you."
---
"Sailor Moon... I beg of you, save Small Lady."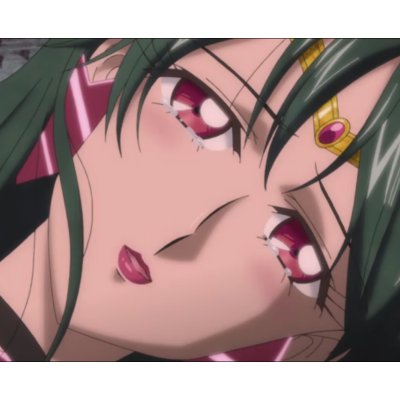 ---
"Thank You, Diana. You've guarded the door on my behalf."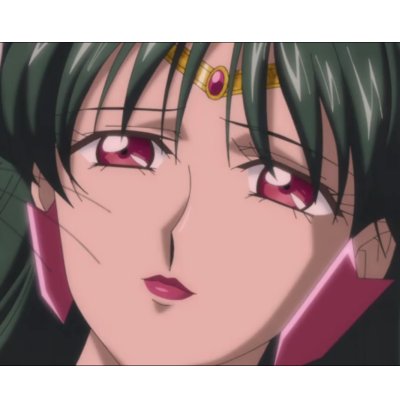 ---
"I took a great deal of pride in my mission."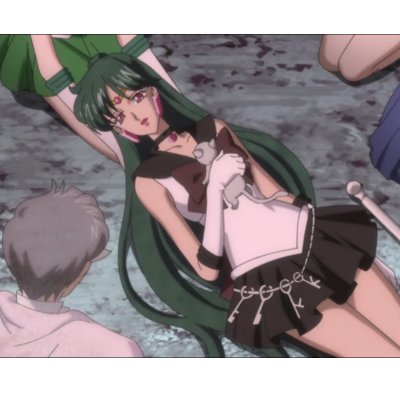 ---
"King. Your face so close to mine. Don't look at me like that."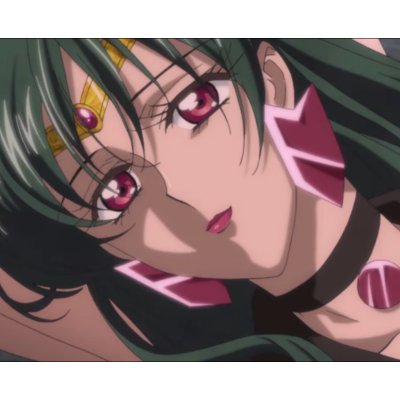 ---
"I couldn't protect Small Lady properly. I'm sorry."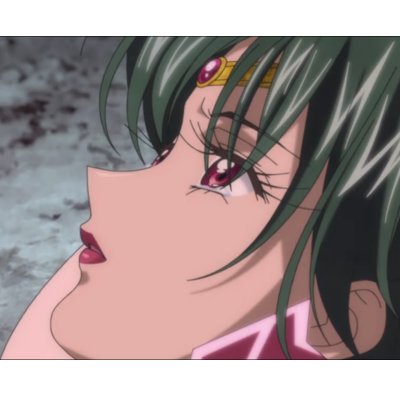 ---
"Small Lady... "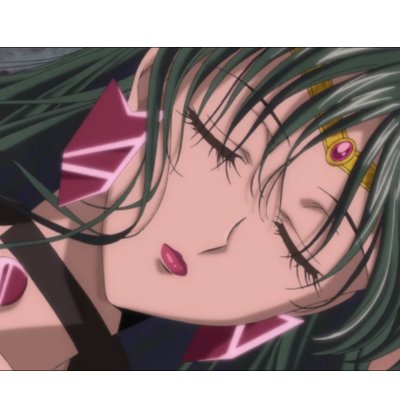 ---
Sailor Pluto has been portrayed in the past as things like an ambivalent god, a cold remorseless guardian bound by duty, or things that aren't quite normal. Sailor Moon Crystal has done the best job of showing Sailor Pluto as a strong guardian, but also one who does have a heart and humanity within her. She is far from cold, ruthless, or emotionless, she is just as much a human being as the other guardians are and I hope with these quotes from her few appearances in the series, you will appreciate her as well.