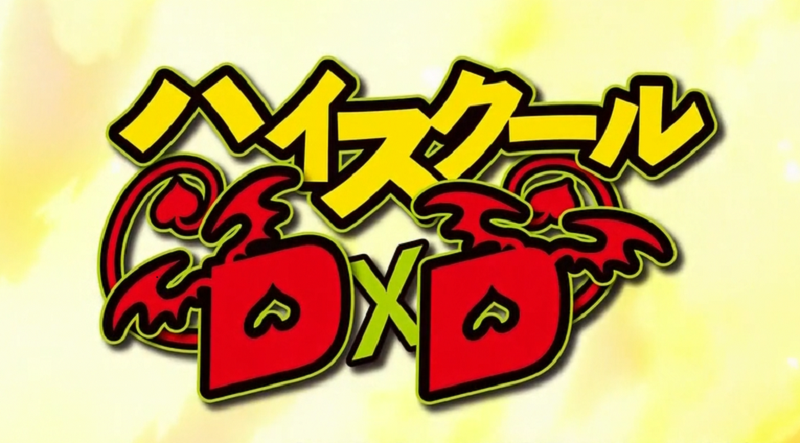 ---
High School DxD is a Japanese light novel masterpiece by the one and only Ichiei Isihbumi, the same brilliant mind behind Denpachi and Slash/Dog. High School DxD was first published in Fujimi Shobo's Dragon Magazine in September 2008. It later became popular and has since continued to be an ongoing manga series with 20 volumes published thus far. High School DxD gave birth to several manga spin-off series, both of which were published in the Monthly Dragon Age. TNK Studios picked up the widely popular manga series together with Director Tetsuya Yanagisawa for an anime television series adaptation. High School DxD has already aired 3 seasons with each season having 12 action-packed episodes. Uncensored versions of the show aired on AT-X whilst censored ones aired on Tokyo MX, SUN, TVA and BS1 networks. High School DxD also aired a number of OVAs (original video animations) and a role-playing game for PlayStation Vita.
---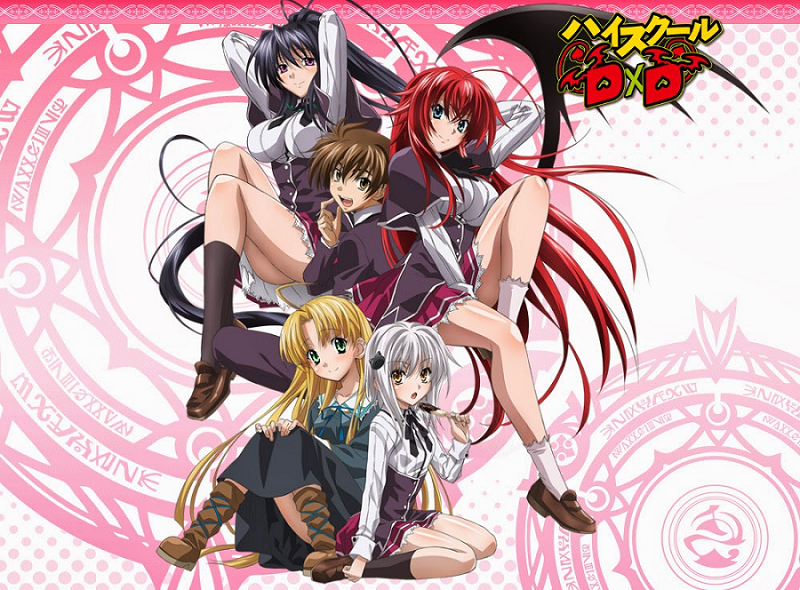 ---
What is High School DxD about?
---
Follow Hyodo Issei, the world's most perverted student of Kuoh Academy, an all-girls school that recently turned co-ed. Issei spends most of his time peeping through peepholes and hiding behind gym lockers while the girls are changing. Going about his everyday routine, Issei is suddenly confronted by a young timid girl named Yuuma Amano who bravely asks him out on a date. The date turns sour when Yuuma leads Issei to an isolated area of the park where she revealed herself as a Fallen Angel who was given orders to kill him. On the verge of death, Issei unconsciously summons Rias Gremory, the crimson-haired beauty and a third-year student at Kuoh Academy. Issei later wakes up next to a naked Rias Gremory still unsure of what has happened. Rias tells Issei that she is actually a demon and that when he was dying, she resurrected him as a demon to serve her as one of her Pawns. Despite the setbacks he had, Issei thinks becoming a demon might not be so bad after all. He instead thinks of his situation as an opportunity to finally achieve his lifelong dream of becoming the all-coveted Harem King.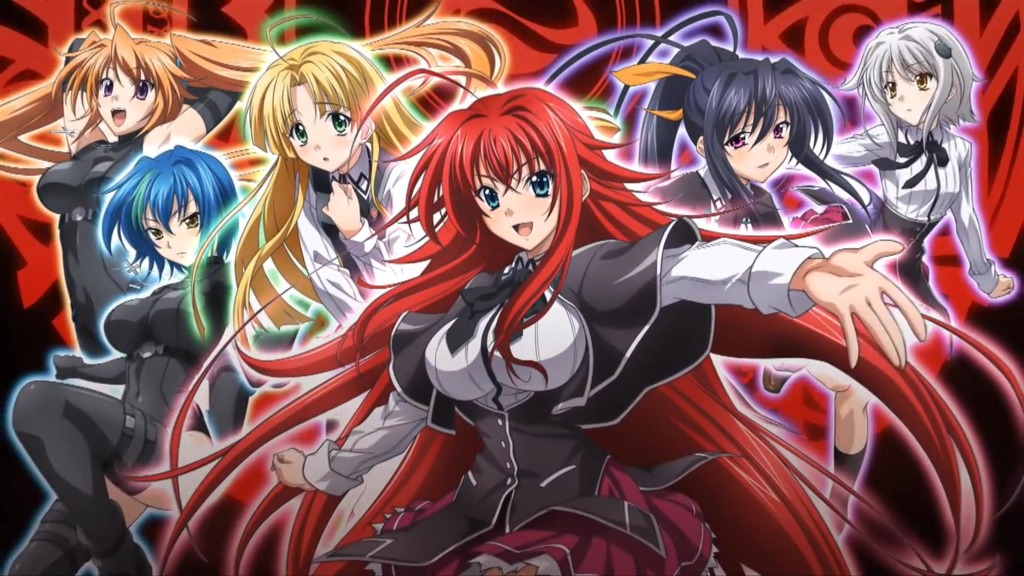 ---
What makes High School DxD unique from other shows?
---
Clearly, you can't deny the fact that High School DxD has lots, and I mean lots of fan-service. It shouldn't come off as a shock that you definitely get to see boobs in every episode. And although a lot of people feel that High School DxD is nothing but a fan-service series, nothing could be farther from the truth. True, High School DxD did start out as a fan-service type of show but as the series went on, the plot got better and the action got more intense. What's very unique about High School DxD is the magical world where every mythical creature you can think of exist whether it's angels, demons, gods and even legendary dragons. High School DxD is a supernatural mash-up of Norse Mythology, Brittish Lore and tidbits of every folklore you can grab your hands on. And let's not forget the oh-so-adorable characters in High School DxD whether it's the sexy busty demon princess or the sweet and innocent nun who gets turned into a demon. Overall, High School DxD is an action comedy romance that definitely gets you wanting more and more.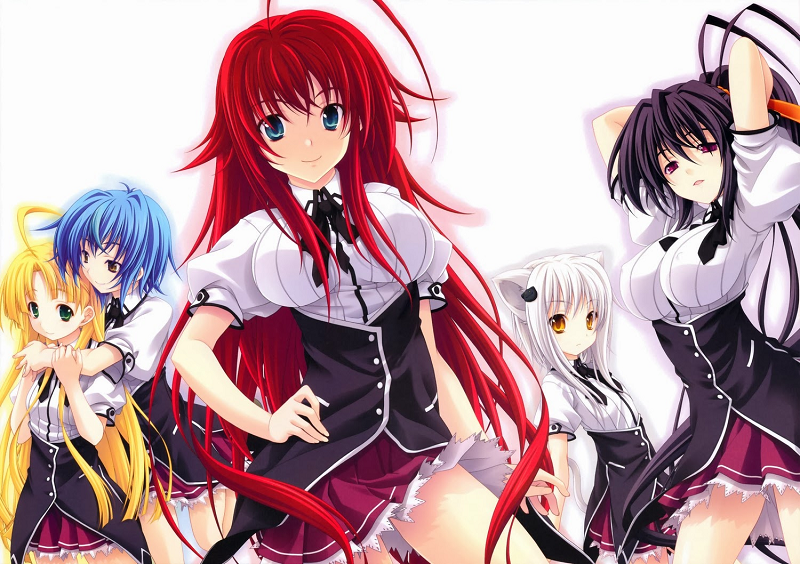 ---
Who do you recommend High School DxD to?
---
High School DxD takes pride in the intensity of its fanservice and its ecchi factor. For all those ecchi enthusiasts out there, it would definitely be remiss of me if I didn't at least shared High School DxD with you all. The spectacular world of High School DxD revolves a lot in mythology and folklore so it is definitely a must watch for all those myth fanatics and folklore experts. If you are simply in need of something amusing, funny and intense, then High School DxD is definitely for you.
---
What are some anime shows similar to High School DxD?
---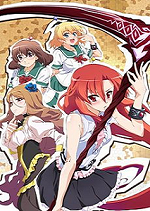 If you are looking for something quite similar to High School DxD, then I suggest you also check out Dakara Boku wa, H ga Dekinai as both shows share the same general theme. These shows have a lot in common: the red-haired demon girl, the perverted guy and definitely lots of fanservice and ecchi moments. Dakara Boku Wa, H ga Dekinai definitely appeals to the same audience as High School DxD sharing the same perfect balance between comedy, action, romance and even ecchi themes.
Dakara Boku Wa, H ga Dekinai follows Ryosuke Kuga, a self-proclaimed pervert who apparently has too much time on his hands thinking about lecherous things. On his way home from school, he meets a girl standing alone in the rain. Feeling a sense of duty to help out this poor lady, Ryosuke extends his hospitality and invites her over to his house. Much to his surprise, he later finds himself stabbed through the heart with a magical sword in return. Turns out, the girl is actually a shinigami (a grim reaper) who is in constant need to absorb spiritual energy in order to remain in the human world. She reveals to Ryosuke that she was sent by the Underworld in search of the elusive "Singular Man" and that she needs his help to do so. Determined to accomplish her mission, Lisara (the Grim Reaper) decides to form a contract with Ryosuke. Turns out, her so-called source of energy is actually powered up by Ryosuke's constant perversion. Ryosuke and Lisara learn the hard way that in order to help each other out, they must learn to balance fighting other well-endowed Grim Reapers and maintaining a typical high school life together.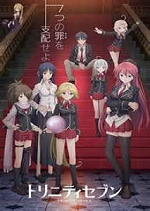 The most obvious similarity between High School DxD and Trinity Seven is the main protagonist of the series. Both characters share the same perverse and lewd tendencies and both share the same ambition of creating a harem for himself. Arata and Issei share a lot of similar personalities and ambitions including the uncanny ability to strip women of their clothes. And yes, Trinity Seven does have lots of fanservice too.
Kasuga Arata was your normal teenage kid living a normal life when suddenly his world is turned upside-down when a bizarre incident wipes out his entire town. On the day of the Black Sun, a mysterious mage appears before him and causes the magical disaster later known as the Breakdown Phenomenon. Not only did it destroy his hometown, it also took the life of his childhood friend Hijiri Kasuga along with millions of innocent lives. With nothing left from his old life, Arata finds himself in possession of a grimoire (an ancient book of spells). Determined to bring back his friend, Arata enrolls at the Royal Biblia Academy, a magical school dedicated to training magicians to help prevent catastrophes and disasters like the Breakdown Phenomenon. As his training is underway, Arata finds himself fighting against a mysterious black organization determined on destroying the world. With the help of his new allies and his new-found powers, Arata must help protect the world before it's too late.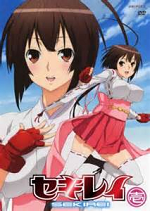 The first thing that comes to mind when talking about Sekirei is obviously the boobs, the panty shots and the numerous ecchi moments that bring life to this show. True, most people may have originally started watching the show for the boobs, but they definitely stayed for the explosive story and the intense action scenes of Sekirei. We can't deny nor argue that both Sekirei and High School DxD share the intense ecchi factor. Both shows are definitely entertaining, wildly amusing and crazy funny.
Set in futuristic Tokyo in the year 2020, Minato Sahashi continues to struggle with college entrance exams. Although remarkably intelligent, he is having a hard time dealing with pressure hence his failures. Just when he thought it couldn't get worse, a sexy girl literally falls from the sky who apparently was under attack by other sexy well-endowed girls. She introduces herself as Musubi and reveals to him that she is actually a Sekirei, a genetically enhanced superpowered being. Minato later discovers that he is actually an Ashikaba, a member of a mysterious group of humans that are able to draw out a Sekirei's full power by entering into a contract with a Sekirei (by kissing). Minato is now dragged into a world filled with life-threatening battles between Sekireis and that being an Ashikaba may turn out to be more troubling than he initially thought especially when other Sekireis are drawn towards him determined to form a contract with him.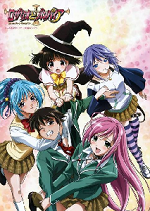 Rosario to Vampire features a diverse cast of supernatural monsters that is drawn towards a normal human who later finds himself enrolled into a school for monsters. Rosario to Vampire is clearly also another harem anime show where the main character constantly finds himself surrounded with a bunch of sexy girls all vying for his attention. As far as fanservice goes, there are plenty to go around in Rosario to Vampire although not as many as High School DxD.
Tsukune Aono is your average high school student who apparently is having trouble getting into any local high schools due to his poor grades. Just when he thought all hope is lost, he finds out that he has been accepted into a private academy. Turns out, Yokai Academy is actually a school designed specifically for monsters. Fearing for his life, Tsukune initially tried to run away when suddenly he bumps into Moka Akashiya, a pink-haired beautiful girl who apparently also goes to Yokai Academy. Believing that Yokai Academy might not be so bad after all, Moka transforms into a vampire right in front of him. Although she turned out to be a vampire, Tsukune decided to stay at the academy while trying to hide his human nature from everyone else. His high school life will never the same again especially when other female monsters are slowly drawn to him and his peculiar nature.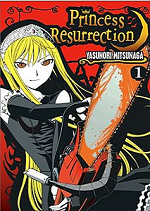 Kaibutsu Oujo shares the same universe as High School DxD where demon siblings are fighting against each other to decide who will succeed the throne and become the next Demon Lord of the Underworld. Siblings are pitted against each other in sanctioned matches making full use of their demon teams of vampires, werewolves, and even cyborg servants. Both shows feature Demon Princesses who share the same ability to resurrect dead humans to serve as her servants.
After having lost his parents, Hiro Hiyorimi decided to move back in with his sister at Sasanaki City. He arrived at the mansion where his sister works only to find it empty and abandoned. Hiro wandered around hoping to find his sister where he meets a beautiful young girl who was about to be crushed by falling construction beams. Determined to save the girl, he pushes her out of harm's way and loses his life then and there. He later wakes up at the hospital's morgue confused and pretty much alive. Turns out, the beautiful young girl he saved is actually the Princess of the Monster Realm. When he was on the verge of death, she resurrected him as an immortal warrior to eternally serve and protect her as his master. Hiro finds himself dragged into the supernatural world fighting off armies of supernatural monstrosities.
---