These kids actually made a spinning teacup attraction for their school's Bunkasai! OK, so now that we've got your attention...


---
What's a Bunkasai?
---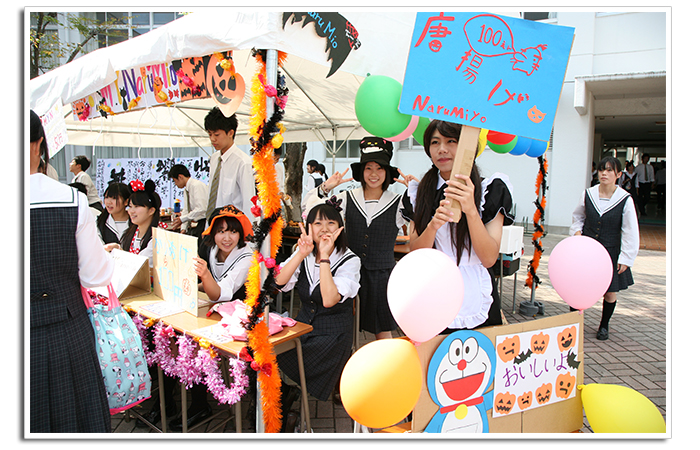 A Bunkasai is a Culture Festival that usually takes place in fall. It is an official school event and is probably one of the main events of the year right along with the Sports Festival. It is one of the few school events that is open to the public and students are allowed to invite friends and family to come see various attractions and shops that they have created.
The purpose of this event is for the students to show their artistic achievements, get involved in the community and to learn how to work as a team with their peers in order to fulfill a common purpose or goal.
A lot of time and effort goes into preparation for Bunkasai, and students often stay at school after hours in order to prepare for the big day. Usually there is no set theme, and students are free to decide among themselves about what they want to do that year.
The most popular themes are usually food stands or coffee shops. Sometimes students prepare a play or create a haunted house. All these attractions are created by the students and the teachers rarely get involved other than basic supervision.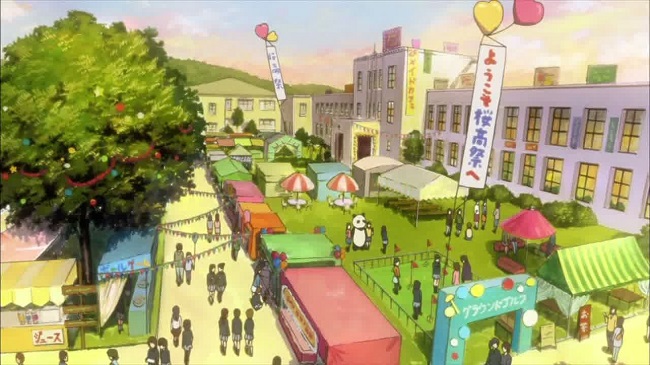 You might be wondering what Bunkasai has to do with anime or how it's important. Well the answer is... very! Especially for school based anime, Bunkasai is one of the main events a school can have. Perhaps one of the reasons is because it is one of the few scenes that actually takes place at school, which adds a certain quality and reality to the viewers. It is a perfect time for students to communicate and meet new characters, or even to get to know some of the old ones better. There is room for intimate scenes, fun drama, and exciting happenings. Let's take a look at some popular attractions in various anime in order to help you picture what a Japanese Bunkasai can be like!
---
Bunkasai Attractions in Real Life and Anime
---
Cafes/Food Stands
Some of the most popular attractions of a Bunkasai, cafes and food stands usually have a specific theme.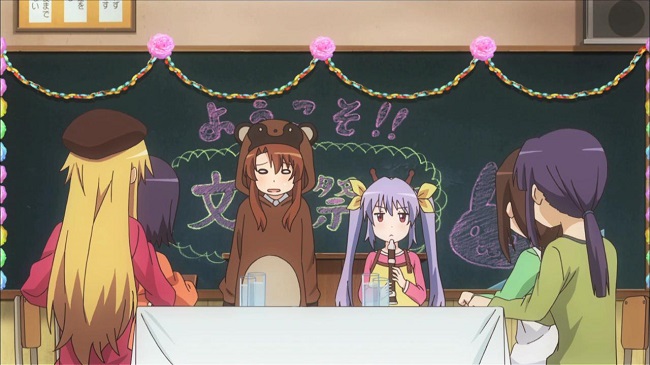 The kids of Non Non Biyori created a sweets cafe for their Bunkasai. Hotaru and Natsumi were in charge of baking, and Renge and Komari were in charge of the entertainment. What could go wrong...


---
School Plays/Performances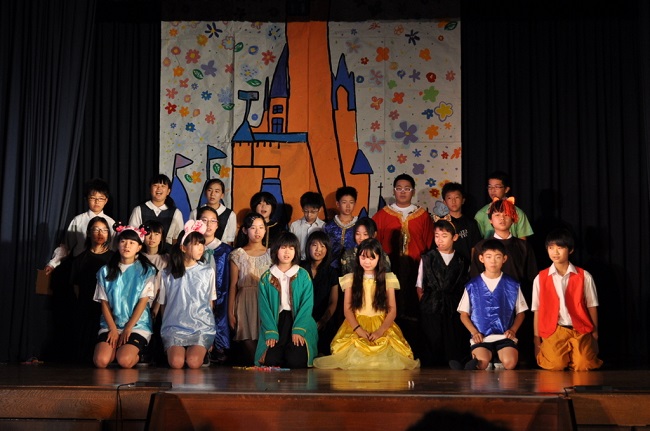 Plays performed by students are also popular attractions of a Bunkasai. In both anime and real life, you can be sure that there will be at least a little bit of romance involved somewhere.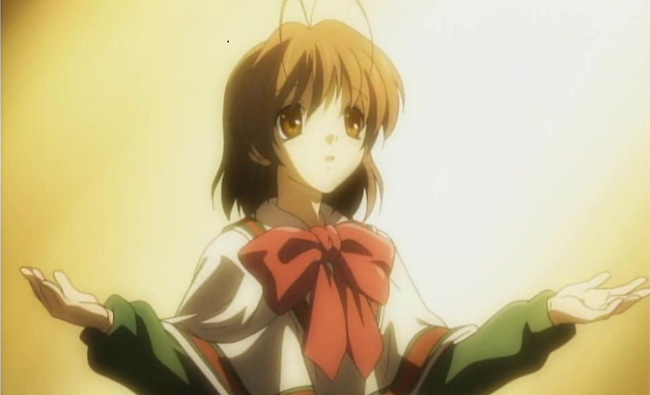 After a lot of hard work getting the Acting Club up and running again, Nagisa finally gets her chance to shine in the spotlight!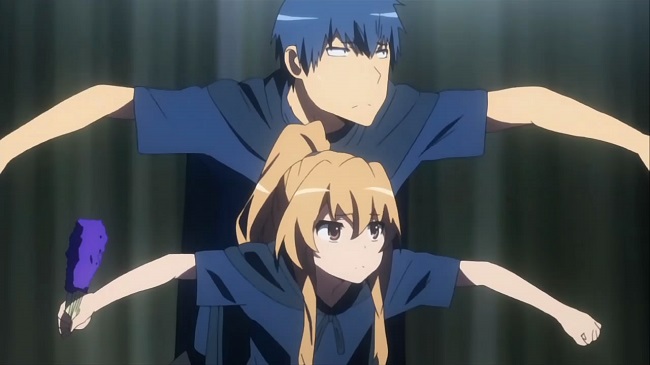 Taiga and Ryuuji from Toradora! showing off their moves at their Bunkasai... I smell teen spirit!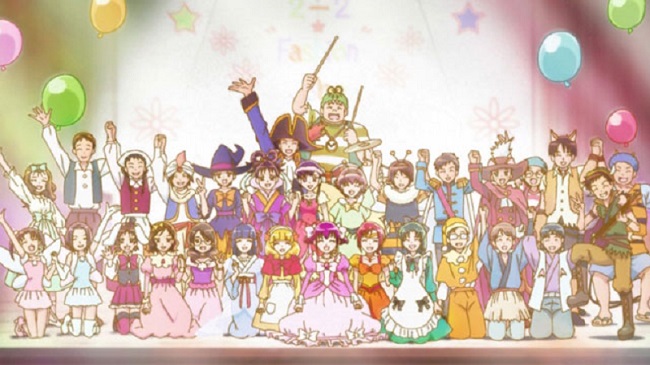 The little ladies of Smile Precure! look even pretty-er than usual with their frilly costumes!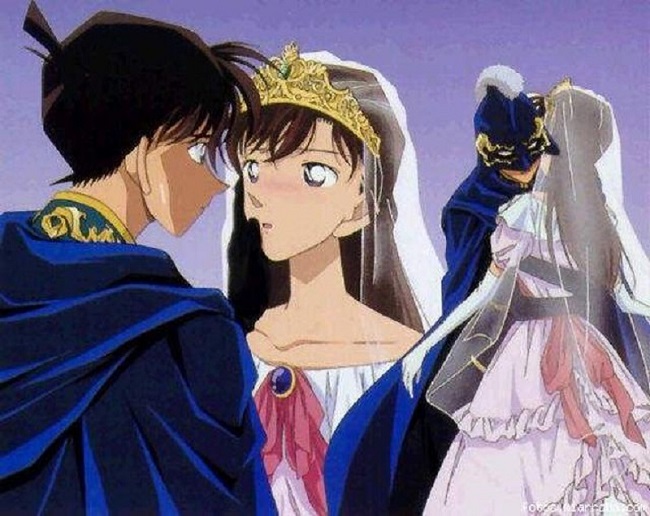 In the middle of his high school's Bunkasai, Kudo Shinichi winds up participating in his class's play in order to solve a case. He is temporarily able to regain his adult form and dresses up as the Black Knight and is reunited with Ran!


---
Haunted Houses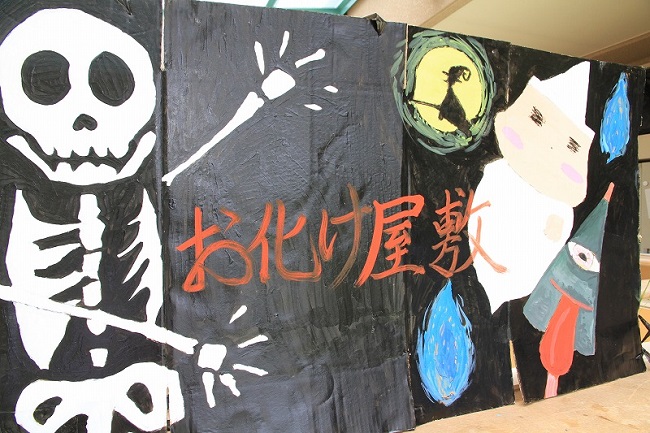 A haunted house is one of the best parts of a Bunkasai. It offers thrills with its kind-of-scary set and performers, as well as serves as the perfect date spot for newbie couples (no better way to get someone to hold your hand than by saying you're scared)!
Don't be fooled by their pretty faces! The girls of K-On! have a dark side. Enter if you dare...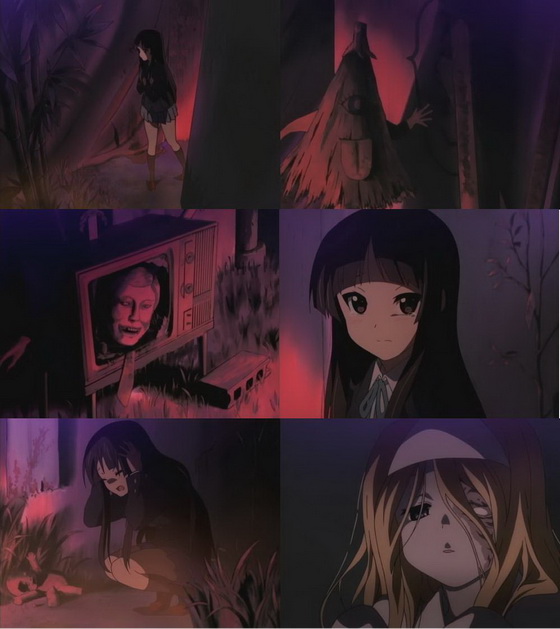 ---
As you can see, Bunkasai play a large role in Japanese high school life, as well as in the world of anime. They are one of the few times in real life when students are encouraged to let their imagination run wild and create their own unique world. Maybe this is one of the reasons why Bunkasai are shown in so many anime.