The anime Prince of Tennis debuted on October 10, 2001 and has become one of the most successful sports-related anime franchises to date. Aside from anime and its original manga volumes, Prince of Tennis has been adapted to other forms of media such as musicals, a live-action movie, video games, and even as trading cards.
The story revolves around Ryoma Echizen, a first year junior high student in Seishun Academy, or Seigaku. Nanjiro Echizen, Ryoma's father, chose to enroll him in this school for two reasons: First, Seigaku is one of the most popular schools that have a good tennis club. Second, because he was an alumnus of the said school. After meeting a few of the tennis club's regular members, Ryoma felt that it was a good decision to enter Seishun Academy after all.


---
A Brief Background on After-school Club Activities, or Bukatsu
---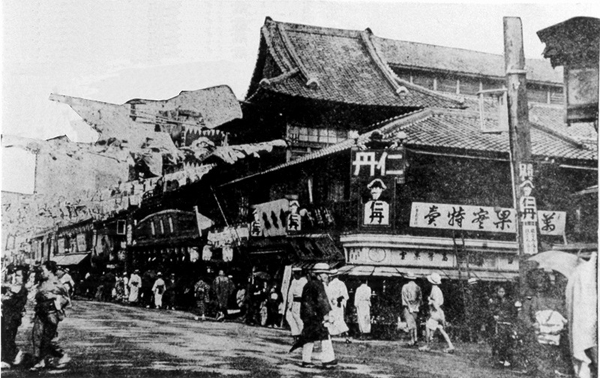 Image source: http://www.dotonbori.or.jp/ko/photo/index.html
Believe it or not, bukatsu, or after-school activities, started in Japan way back in the Meiji Era. During the process of modernizing the Japanese education system, boarding schools were highly encouraged. As a result, the students had a lot of free time in their hands and the best way to fill their free time was to offer school clubs, particularly in the form of sports.
Nowadays, school clubs are divided into two types: cultural and sports clubs, with tennis as the fourth most popular choice, and baseball as the first. While joining a club is mostly not required, it is highly recommended for several reasons. Many students choose to join school clubs because they either want to hone skills they are interested in, or build their social groups. There are also cases when students who are applying for a higher education get extra credit for their participation in their previous school's clubs. Students who choose not to join any school clubs may go to cram school or participate in their chosen sports or cultural activities in a better institution.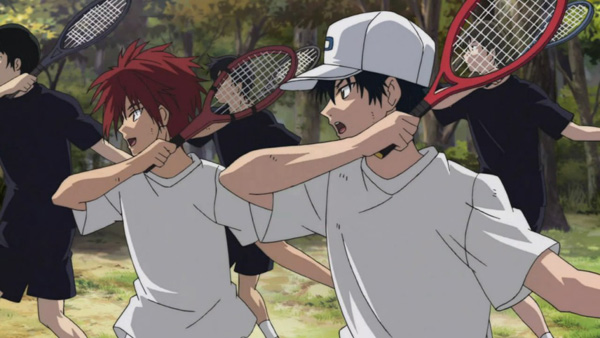 Once a student joins a bukatsu, their time in school is greatly increased. Club meetings usually take about two hours after classes, and an additional 30 minutes for clean-up. For example, if classes end at 4:00 p.m., club meetings and practices will extend until 6:00 to 6:30 p.m. from Mondays to Fridays. For some clubs, students also have bukatsu on weekends (mostly Saturday only) for a few hours in the morning, and for clubs that compete in competitions, a training camp is required. A teacher or a school staff is assigned for each team joining a training camp during the summer break. This activity is also good for building better relationships with other schools, and meeting new friends. A lot of people participate in training camps, as many of the young people in Japan aim to expand their social connections.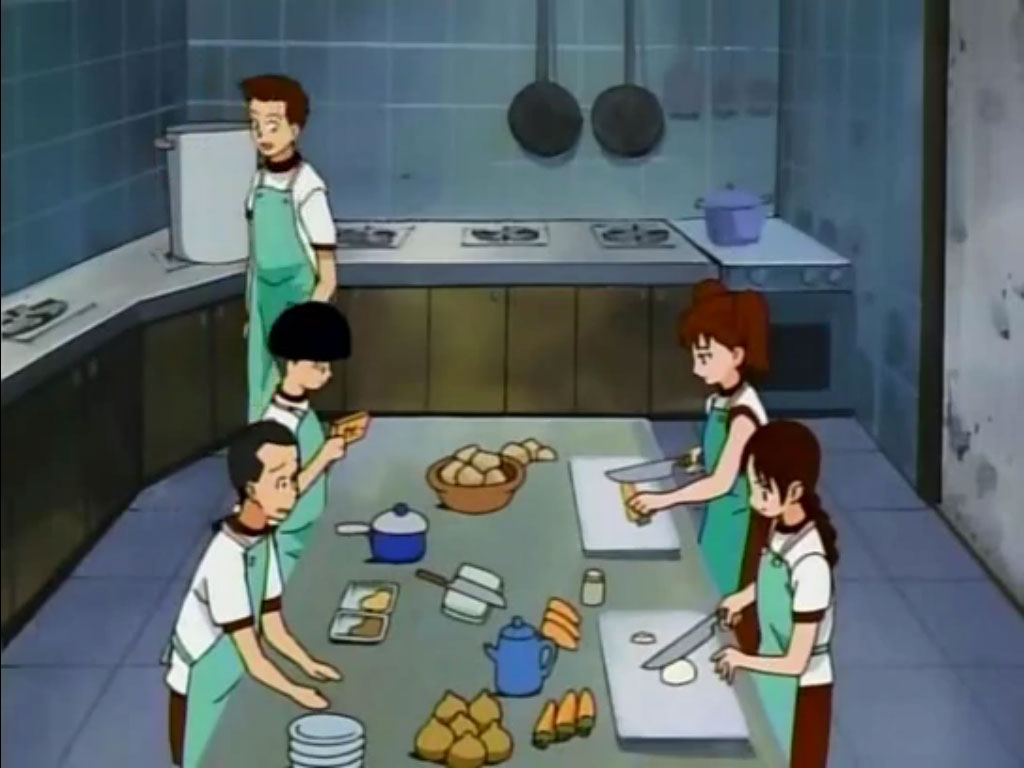 In the anime, the regular members of Seigaku's tennis club (except team captain Tezuka) went on a joint training camp with Hyoutei. First year volunteers were also present to assist the regular members on their training. They helped the team by preparing the food and keeping the cottage clean.


---
Roles of First Year Members in a School Club
---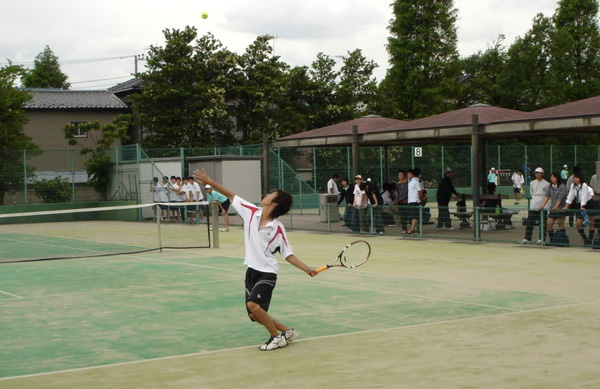 image source: http://www.japancast.net
In most schools, membership is limited for popular clubs. This means that if club applications are made late, it will most likely be rejected. Another factor that may be considered is the skill level of the applicants. First years are usually given tasks similar to what is portrayed in Prince of Tennis. First years do not usually make it into the main or regular team, as it is allotted for second and third year members. While the tasks given to the first years may seem a bit odd, it is a common custom in Japan school clubs. It is an honor for the first years to assist their upperclassmen, while getting training and coaching in return.
In the anime, the first year junior high tennis club members are seen prepping the tennis court, attending to the requests of their sempais (upperclassmen) and following the training plan, except for Ryoma Echizen. They also get to closely watch the tennis matches between the regular and non-regular tennis club members.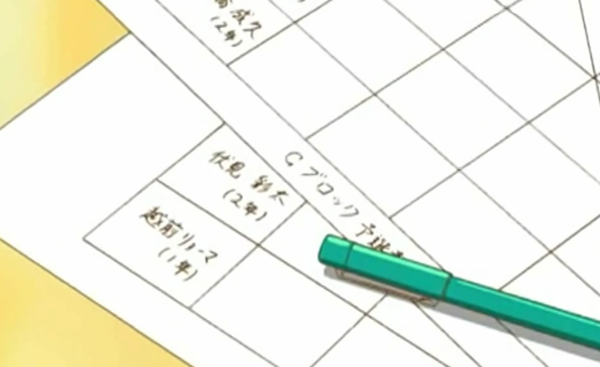 Seigaku's tennis club captain Tezuka added Ryoma Echizen to the ranking tournament after witnessing his potential. The ranking tournament then determines who would be included on the team's regular members. Ryoma's inclusion on the list confused some of the tennis club members as first years don't typically make it into the ranking tournaments. Some of the second year club members were quite envious, and even devised methods to embarrass Ryoma.


---
Ryoma's Ambidexterity
---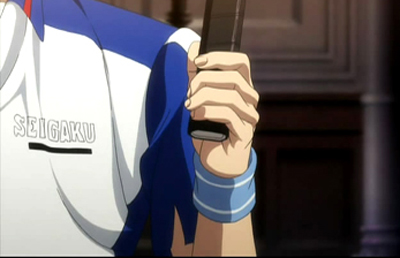 Ryoma is capable of using both his right and left (dominant) hand when playing tennis. He often starts playing with his right either to test his opponent's skills or as a handicap for weaker opponents. Once Ryoma sees their capabilities, he switches to his left hand which can serve and return shots stronger and more accurately. On the other hand, Ryoma's "twist serve" is only effective depending on his challenger's dominant arm-if his opponent is right-handed, Ryoma must do the "twist serve" using his right hand.


---
World's Most Popular Ambidextrous Tennis Player
---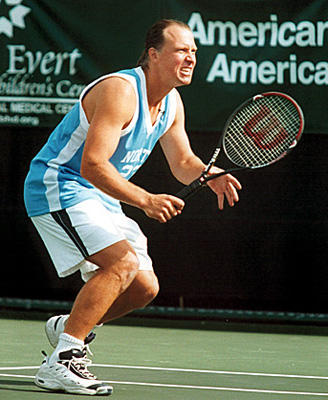 It is not clear whether Ryoma Echizen was based on any real tennis player, but if we were to look up the most popular and successful ambidextrous player, you would most definitely encounter Luke Jensen's name. Luke Jensen, also called as "Dual Hand Luke", can deliver a 130 MPH serve on either hand. There are other players who are considered as ambidextrous, such as Rafael Nadal, but not in the sense of being able to play using either hand. Nada is considered ambidextrous because he is able to play using his left hand but using his right hand when writing.


---
What Sets Prince of Tennis Apart From Other Anime
---
In general, sports-related anime has a smaller chunk of the anime world compared to other genres, but that does not mean that it is less popular or has fewer audiences in the market. Prince of Tennis, even before its anime adaptation, was released at the time when tennis was becoming a trend not only in schools but all over Japan. As of today, Prince of Tennis remains as one of the top ten sports anime, it only proves that its influence has crossed generations and has continually thrived to entertain not just the people who are tennis enthusiasts but the general viewers as well.


---
Are There Any Similar Anime Around?
---
Trying to find an anime that is exactly the same as Prince of Tennis is difficult, however, if you are a sports junkie who would want to be entertained by over the top moves and a bit of drama in between, you can try watching the following: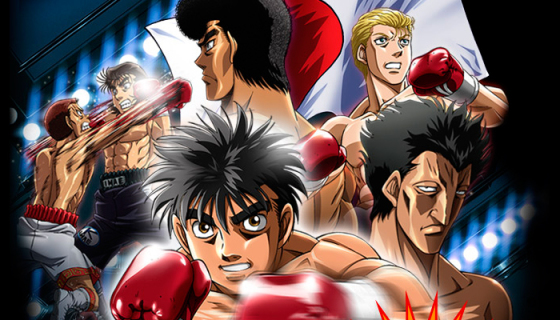 The story is about Makunouchi Ippo, a high school student who spends most of his free time to help his mother in their fishing company. Since he doesn't have any friends, he often gets bullied by other students and had difficulty protecting himself. However, chance will lead Makunouchi to meet Takamura, an on-the-rise boxer, who will help change Makunouchi's life permanently.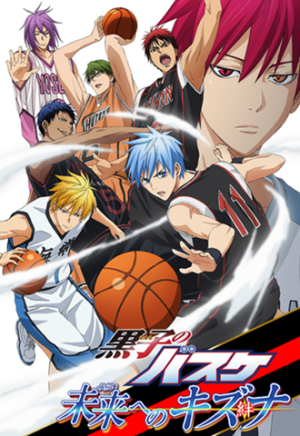 The Teiko Middle School basketball team popularly known for "Generation of Miracles" had an incredible line up of members that uses over-the-top moves backed with special powers.The sixth member, Tetsuya Koroko, moved on to Seirin High School basketball team where he meets Taiga Kagami. Together, they plan to defeat all the members of the previous members of Teiko's basketball team.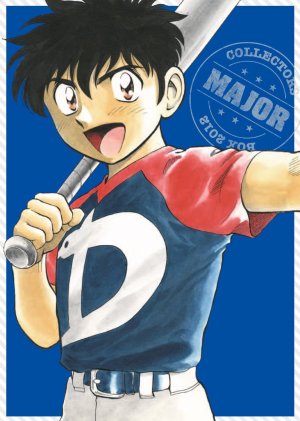 If you are not fond of flashy and unrealistic techniques, Major will definitely be for you. Major follows the story of Gorou Honda, a young baseball pitcher and the son of Shigeharu Honda, a Major League batter. Watch how Gorou goes through ups and downs and ultimately how he will carry his passion to achieve success.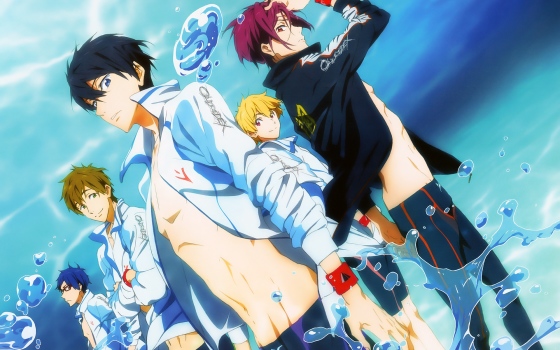 Free! is a rather unique anime as it focuses on swimming, a not-so-common type of sports anime. This is about Haruka Nanase who was beaten by his ex-partner and friend, Rin Matsuoka in a race. Haruka then joins the Iwatobi High School swimming club in his quest to defeat his rival.


---
Who Should Watch Prince of Tennis
---
Not everyone has the enthusiasm to watch sports-related shows, as we all have our own preferences to begin with. But truth be told, Prince of Tennis is simply an entertaining anime that everyone can enjoy! While it is centered on the game of tennis, Ryoma Echizen's character development as well as other supporting characters can be adapted into a real life scenario. The story teaches us that we should not look into our weaknesses as a reason to not strive for greatness, instead, use it to prove that there is more to you than what the stereotype qualities are.
Prince of Tennis is packed with action! While most of the special moves are unrealistic, there are notably a lot of moves and characters that were inspired by real tennis players and their techniques. In the anime, it is noted that Ryoma Echizen went on to play in the US Open where he faced a "real" tennis player legend, Lleyton Hewitt. Tennis enthusiasts will greatly appreciate these details and will make them wonder if Ryoma Echizen, had he been a "real" person minus the exaggerated moves, would be able to match up with popular tennis players from all over the world. I would say give it a try! The animation itself is rather cool and the storyline (and number of episodes) will keep you busy for a long time! Aside from the first season, a second season entitled "The New Prince of Tennis" was released in 2012.