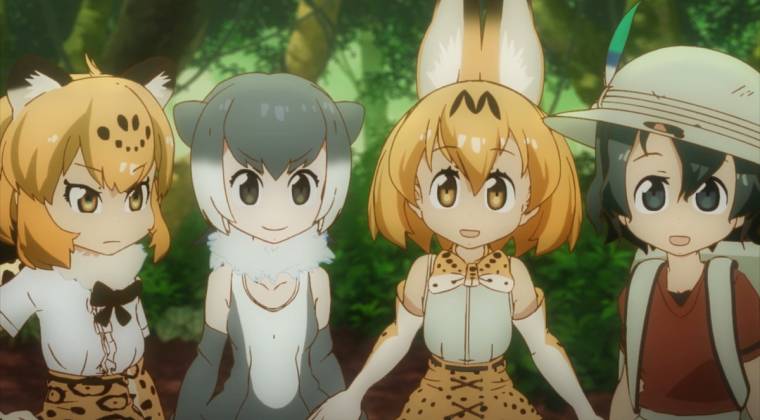 Still of the cute cast of characters from Kemono Friends.

A lot of us are guilty of viewing anime through illegal channels. This activity could include picking up a bootleg DVD or Blu-ray on the cheap, or viewing unofficial uploads of anime on YouTube or other websites. Whether we like it or not, by consuming anime through these illicit methods, we're ultimately hurting the anime industry. In fact, anime DVD and Blu-ray sales have declined by 6.1% since 2015 in Japan. This worrying trend should concern both anime industry insiders and fans.

And it would seem that industry insiders are indeed noticing this trend. Recently on Twitter, Yoshitaka Fukuhara, the producer of the hit series, Kemono Friends, made a request to fans on Twitter, asking that people don't watch anime illegally:

"People who watch illegally uploaded content should stop, they basically support piracy by giving advertising revenue to the people responsible for these uploads. The creators, who the money was supposed to go to, don't get 1 yen. I'm not saying that if you're fan, you should give us money, just don't look at illegal sites!"

Piracy is a serious problem, and anime illegally uploaded for streaming purposes is a particularly glaring issue. Another industry insider that took to Twitter about this matter is Junichi Suwabe, a widely popular voice actor who has contributed character voices for Highschool of the Dead, Kiznaiver, and Medaka Box Abnormal. His television series, Suwabe Junichi no Tobidase! Nomi Nakama received a high number of illegal uploads, which were eventually taken down.

Fortunately, Japan's Ministry of Economy, Trade, and Industry does clamp down on unauthorized streaming content, illegal file sharing, and bootleg merchandise. The ministry employs an automated scheme to track down copyrighted videos online.

The ability to watch anime legally has been a topic of much constructive discussion here on MAL. Furthermore, MALs forum members have discussed the effects of streaming on the anime industry; and everyone's input is certainly enlightening.

Now over to you, what are your thoughts about watching anime through legal and illegal means?