---
---
Let me put this out there: the continued efforts by David Production to animate the entire Jojo's Bizarre Adventure manga is possibly the best thing to happen to anime this decade. With their audacious colour schemes and bombastic directing, they brought this cult hit manga back into the eyes of so many English-speaking fans. Next season, it's continuing with Part 4: Diamond is Unbreakable, one of the most highly praised of all the Jojo's arcs, with the possible exception of Part 7. If you've somehow missed this anime sensation, then now would be a perfect time to catch up. OK so there's over 70 episodes from the first 3 parts of Jojo's to catch up on first, but I can assure you that whatever you were planning on doing between now and the start of the spring anime season is not as good as watching all of Jojo's Bizarre Adventure. You were probably just going to procrastinate on the internet instead anyways.
---
---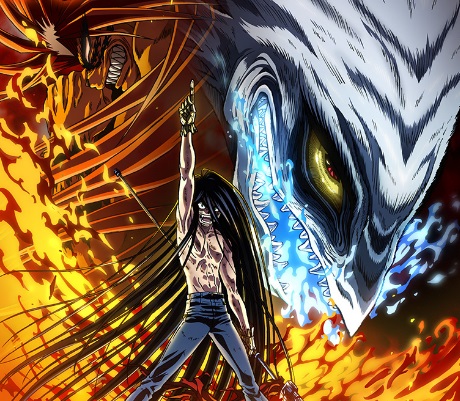 With English-speaking fans going crazy for Parasyte and Japanese sales figures for Osomatsu-san shooting through the roof, recent ventures have proven that mining older manga to adapt to anime has been a fruitful endeavour in Japan. And that's before we even begin to talk about the success of the Jojo's Bizarre Adventure reboots. Ushio and Tora was not quite as big as those three, but the first season of its 2015 reboot was still something of a moderate success. A 10 episode OVA aired for this old demon-hunting shounen manga way back in 1992, but the 26 episode new show managed to capture that '90s spirit, while also updating it with some pretty animation. If you're hankering for some old-school, monster-of-the-week shounen action then you've got less than a month to catch up on this show before the new season, Ushio to Tora (TV) 2nd Season, starts.
---
---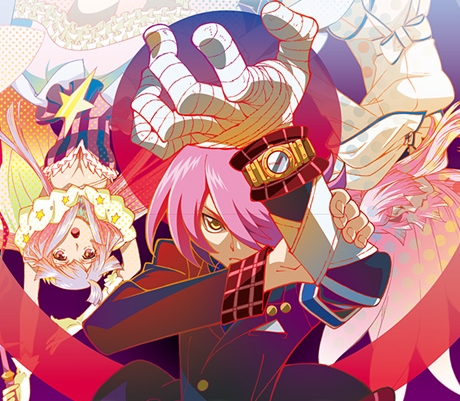 Concrete Revolutio was Bones making a highly ambitious, political commentary thriller about a super-hero agency who try to act for the good of the world but everything starts to go a little sideways. Its reception was very mixed. There were people who absolutely fell in love with something so deep and thought-provoking with fantastic colourful animation. Then there were others who couldn't get over the unfocused and overly confusing directorial style. It was a love or hate kind of show. I'm not exactly selling this, am I? Well, how about if I told you that Butch Gen, the lead writer for Madoka Magica, Fate/Zero, and Psycho Pass, was brought in to write for the second season, Concrete Revolutio: Choujin Gensou - The Last Song? Yeah, I can tell a few ears perked up at that. If you prefer your anime deep and full of thematic substance, then now might be a good time to catch up.
---
---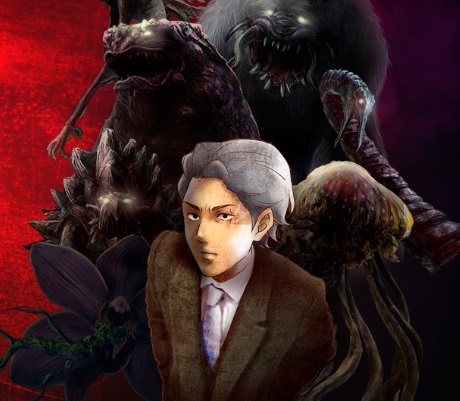 Forget all those other anime, the one sequel I'm looking forward to most in spring is Kagewani: Shou. Well no, actually it's Jojo's Bizarre Adventure, but then it's Kagewani! The increasing popularity of shorts combined with their better availability in English has seen us get some truly odd, experimental material. Tomovies, the studio that made Kagewani, is a perfect example of this. First they made Yami Shibai, a series of short horror stories animated to look like the old "kamishibai", or "paper drama", form of theatre. In those old forms of theatre, the producer would tell stories using elaborately drawn paper cut-outs. It's an unusual look but works particularly well with horror. Yami Shibai was a success, or at least as successful as a series of shorts could be, so the studio moved on to make something more ambitious. Kagewani built on the Yami Shibai horror stories, but this time gave them a connecting story rather than just episodic tales. Also, this time the episodes are a whole 7 minutes long! The entire first season will take you less than 2 hours to get through and ends on one of the craziest cliffhangers around, so if you're looking to get something in quick before the new season begins, this is it.
---
---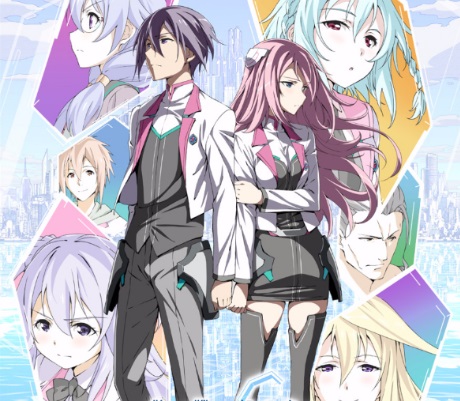 Let's face it guys. You've read through this list of anime you should be catching up on and dismissed each one so far. Jojo's Bizarre Adventure is too long. Ushio and Tora looks too old-school. Concrete Revolutio looks too confusing. Kagewani looks too weird. But what's this appealing looking anime right down at the bottom here? The Asterisk War might not look like the ideal thing to catch up on. It's a samey light novel adaptation about a magical high school and our main character falling onto the student council president's boobs and every other cliche of the genre you can think of. It was critically panned and has pretty universal average-to-bad user reviews. On the other hand, the sequel, Gakusen Toshi Asterisk 2nd Season, has the highest plan-to-watch figures of any anime airing in spring 2016. It's only 13 episodes to catch up on. You know you're all going to watch this comfort food. Why pretend otherwise?