---
Prepare for the premiere of Bakemono no Ko (The Boy and the Beast) by meeting its amazing maker!
---
Next week (March 3rd in Australia, March 4th in America), the English dubbed and subtitled versions of The Boy and the Beast will be released in theaters. Anime playing in theaters is always an event, but Boy and the Beast is a bigger event than most, and this is due to the pedigree of its director Mamoru Hosoda.


---
What earned Mamoru Hosoda his nickname "The Next Miyazaki"?
---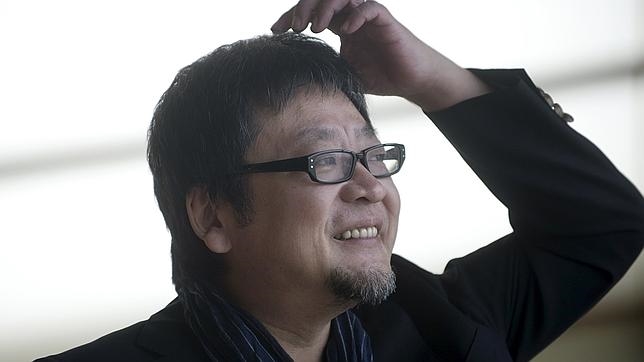 The phrase "The Next Miyazaki" can never be fully accurate, but Hosoda gets closer to fitting the bill than most anime directors as one of the few making high-quality, family-friendly films with mass appeal. Hosoda's relationship with Miyazaki is complicated, though. After getting his start as a director working on Digimon, he was set to direct Howl's Moving Castle but found Studio Ghibli impossible to work with. Miyazaki took over Howl's Moving Castle, but it has been speculated that he also became the model for the villain Baron Omatsuri in Hosoda's One Piece movie!


---
What are some of Mamoru Hosoda's most famous masterpieces?
---
Hosoda would become one of the names to know in anime with the films he made for Madhouse, Toki wo Kakeru Shoujo (The Girl Who Leapt Through Time) and Summer Wars. The Girl Who Leapt Through Time, based on a classic science fiction novel by Yasutaka Tsutsui, demonstrated Hosoda's ability to meld fantastic concepts with believable characters and light humor.
Girl who leapt through time trailer


---
Summer Wars took concepts about the internet Hosoda had previously explored in his second Digimon movie and developed them with greater maturity and complexity alongside a story about family and how people of all ages and interests can become heroes if they work together.
Mamoru Hosoda Summer Wars trailer


---
The acclaim Hosoda received for The Girl Who Leapt Through Time and Summer Wars made him easily one of the most hyped directors in the anime world. He'd use that goodwill to start his own animation studio, Studio Chizu. Chizu's first project was Ookami Kodomo no Ame to Yuki (Wolf Children). Once again collaborating with Satoko Okudera, the screenwriter of his previous two films, Hosoda had audiences in tears with this beautiful fairy tale about motherhood and letting children choose their own paths in life.
Mamoru Hosoda Wolf Children trailer JapaneseMamoru Hosoda Wolf Children trailer English
(Check out the anime database page for other Promotional Videos if you're having trouble viewing it here.)


---
Boy and the Beast finds Hosoda with his first solo screenplay writing credit, tackling fatherhood through animal-based fantasy as Wolf Children tackled motherhood. The film was a hit at the Japanese box office, grossing 5.85 billion yen (around $47 million), and it was nominated for Best Independent Animated Film at this year's Annie Awards. Be sure to support its international theatrical run this March. It will be brought to select theaters in Australia and New Zealand from March 3rd by Madman Entertainment, and from March 4th in the US by Funimation .
Mamoru Hosoda Boy and the Beast JapaneseMamoru Hosoda Boy and the Beast English
(Check out the anime database page for other Promotional Videos if you're having trouble viewing it here.)