---
What is "bokukko"?
---
The word "bokukko" is a term for a female character who uses traditionally masculine pronouns. It comes from the word "boku", the equivalent of "I" in English, and '-ko', which is a feminine suffix you may see often used in female names. "Boku" is used most often by males to refer to themselves (other personal pronouns include "watashi" [feminine] and "ore" [masculine]), therefore "bokukko" is a label usually given to a tomboyish female character.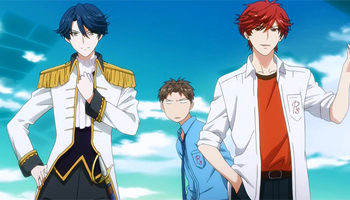 Not every tomboy falls under this term, however. Not every bokukko is a tomboy either. The character in question must use a masculine pronoun ("boku" or "ore") and, of course, be female. This can lead to misunderstandings between characters, particularly if the bokukko is gender-ambiguous or androgynous in appearance.

Often there is a reason a female character uses the male pronoun. Sometimes it's to sound assertive; sometimes it's because they did not learn the right societal behavior; and other times it's a deliberate ploy to keep their gender unknown. Whatever the case, there is usually a reason behind its use by a female character and it's either a crucial aspect of their personality or becomes a plot point later in the story. Unlike in Western society, real-life bokukko are still considered a departure from societal expectations in Japan.

Now that you know what a bokukko is, let's go over a few well-known characters who fall under this category!

(It should be noted that not every bokukko listed below uses the pronoun "boku". Some use "ore", a more assertive masculine pronoun than "boku".)
---
---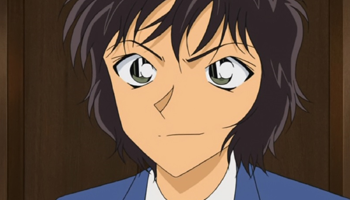 Masumi Sera often gets mistaken for a boy, partly due to the way she dresses and acts, and partly due to her use of "boku". Consequently her friends address her with the '-kun' suffix. Readers and watchers of Detective Conan may remember that Kaitou Kid was exposed on one of his heists because he mistook her for a boy. (It didn't help that she had ducked into the men's restroom prior to his impersonation.)
---
---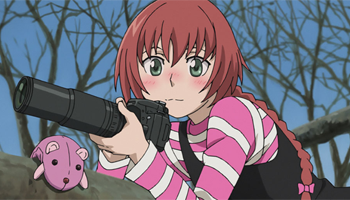 Suou Pavlichenko is twin sister to Shion Pavlichenko. She's an avid photographer and a decent sniper. While there is not much about her that is strikingly boyish, those pursuing her twin brother end up mistaking her for him. Her use of "boku" in this case functions as a plot point.
---
---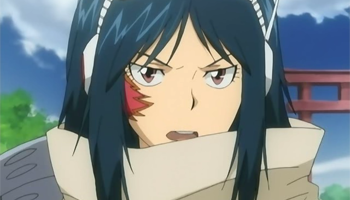 When Lal Mirch first makes an appearance, it's not immediately clear that she's a woman. Her use of "ore" and the thick cloak she wears obscures her gender until partway through a battle with Tsuna and Gokudera, when that cloak is ripped away. In her case, using "ore" is an indicator of both her physical and inner strength.
---
---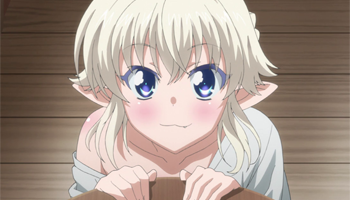 Another girl whose use of "ore" has her mistaken for the opposite gender. Raul makes this error while taking her through the basic duties required for working at the Leon Magic Shop. His assumption is corrected when he attempts to change her out of her wet clothes.
---
---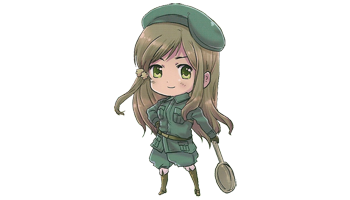 Hungary was a tomboyish child growing up and even believed that she was male until she hit puberty. She is not the first nation to have her gender confused at a young age, but she is the first female character to have done so.
---
---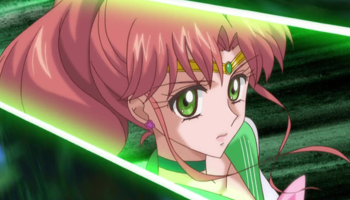 Sailor Jupiter (aka. Makoto Kino) comes across as possibly the most tomboyish of the Sailor Guardians. Her use of "boku" is inconsistent over the many adaptations this series has had (she uses it in the live-action but not the recent Sailor Moon Crystal). However, she still falls under the "bokukko" category.
---
---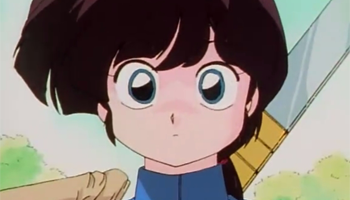 Ukyou Kuonji uses "ore" to refer to herself and displays her masculine traits openly. Most notably, she attends school wearing a boys' gakuran instead of the girls' uniform.
---
---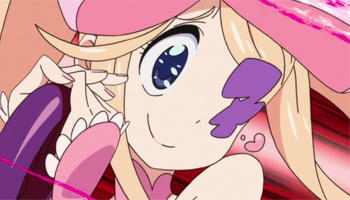 Nui Harime uses the pronoun "boku" initially, however she is the least tomboyish character you may see here. Her cute lolita appearance hides her sadistic, almost psychopathic tendencies. The use of "boku" here may reflect her lack of proper social upbringing.
---
---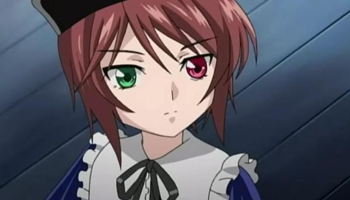 Despite being twins, Souseiseki dresses and acts more boyish than her sister, Suiseiseki. Souseiseki uses the pronoun "boku" in her speech and is pretty much the opposite of her twin sibling.
---
---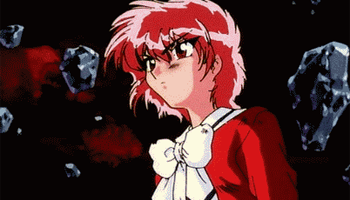 Hikaru's three older brothers are likely the explanation for her tomboyish personality. They probably had more influence on her than her parents, who are barely mentioned.