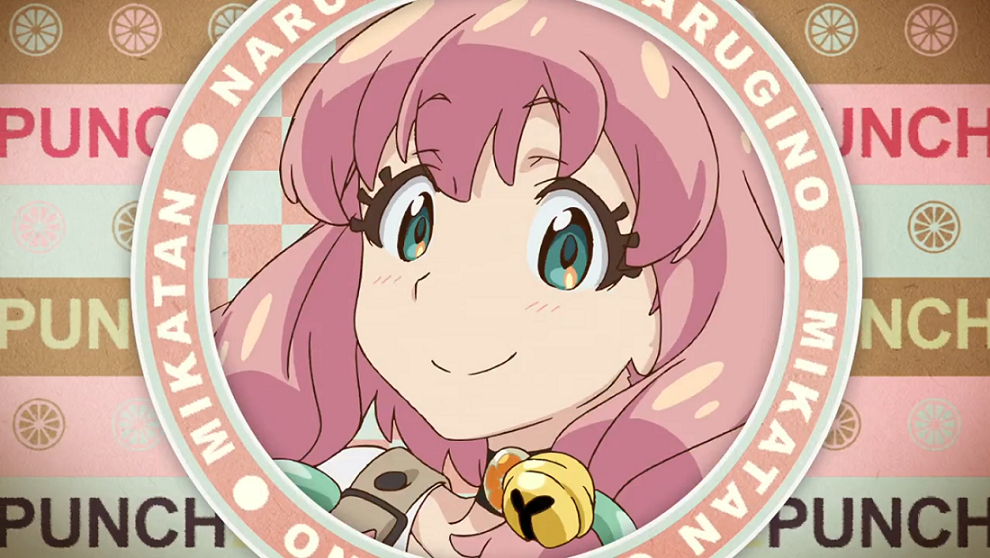 Punch Line flew under way too many radars. Underrated and ambitious, Punch Line is a non-chronological mystery comedy loaded with an interesting cast, a myriad of plot twists and colours galore courtesy of Studio MAPPA. But you're not here for any of that, you're here for the panties. This is a look at the panty laden opening of this year's Punch Line. The self-titled opening track is a sugary, bouncy tune full of beat switches and layered vocals setting the stage for zaniness to ensue.
---
The Music
---
Catchy, poppy, whatever you want to call it, this is it. The self-titled track is fun, cute and very listenable. The sound is polished matching the effort of MAPPA's animation. Performed by special event group Shokotan Daisuki Denpagumi, a collaboration between famous anime song singer Shokotan and idol group Denpagumi.inc, the lyrics talk about puppy love, modesty and measurements. The lyrics are funny, very Japanese in sensibility and add a lot to the animation when paired with the lively instrumentals.
---
Does It Match The Show?
---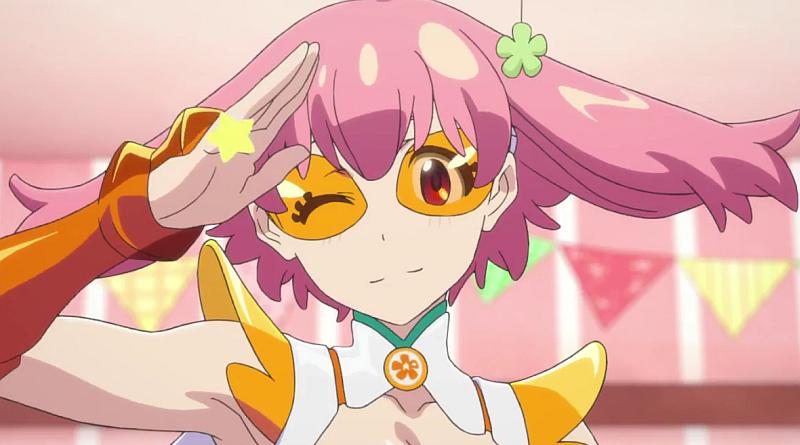 Punch Line is a show that pushes wackiness right into the realm of nonsensical, with characters dropping in out of nowhere and our panicked protagonist Yuuta causing a cataclysmic explosion to occur upon seeing a good pair of panties. The opening does oh so much to give us a taste of what we're going to become acquainted with. This opening is bursting with personality and does a great job as acting as a sampler. The term eye catch jumps to mind when you think of the visual identity at work here. Loud, garish backgrounds, cute anime girls, titillating shots of panties and navels; this show is yelling its merits through a megaphone. The art, visual direction, shot composition and character design is top notch and shows MAPPA as a serious player in the anime industry.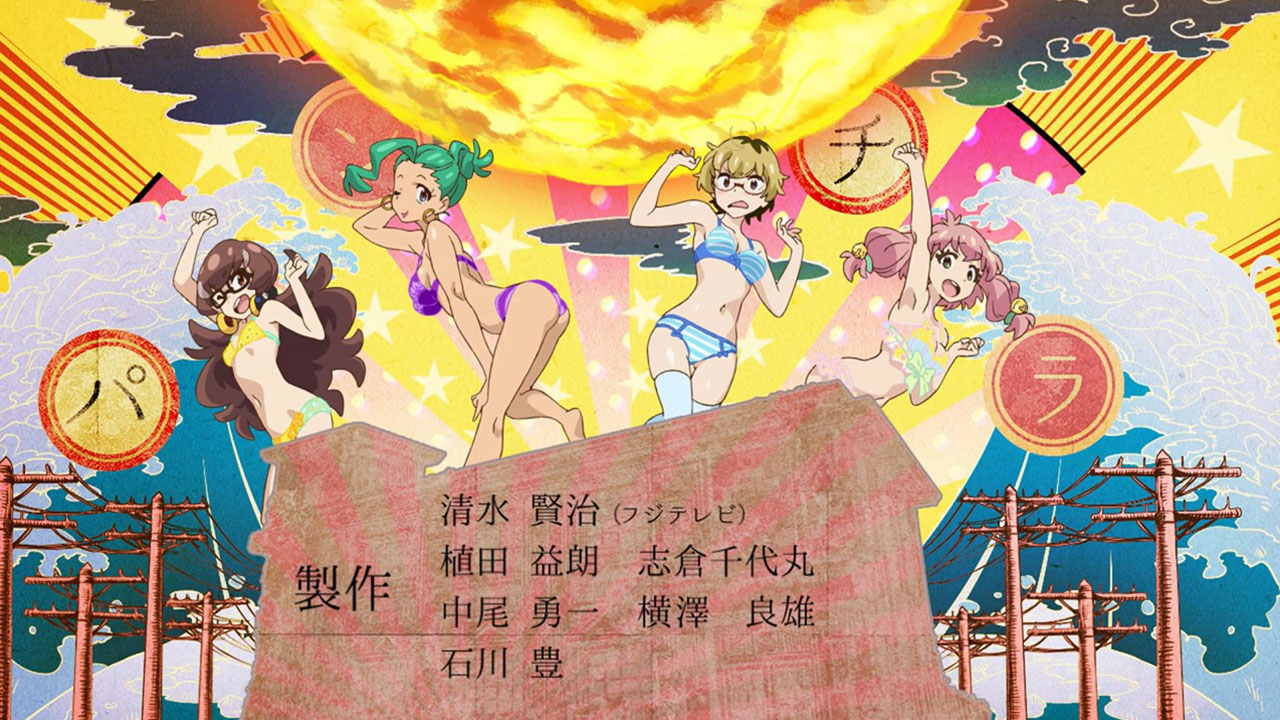 The takeaway is that Punch Line is a show that has fun first and asks questions later. Where mileage may vary with this zany storytelling, it's clear that Punch Line is packed to the brim with colour and creativity. This off the wall opening shouldn't be missed, it's a great segue into a blast of a show.