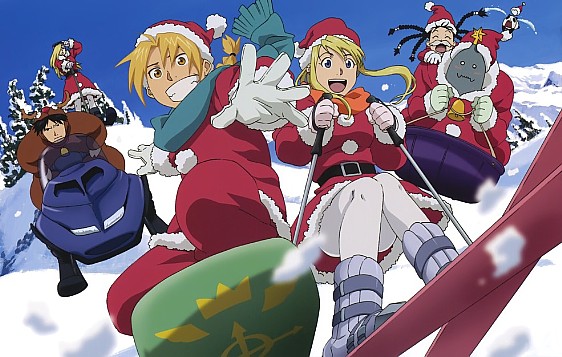 Oh, jingle bells, jingle bells
Zorro lost his way
Oh, what fun it is to ride
In Chopper's open sleigh!
Hello anime/manga fans. With the jolliest holiday just around corner, it is the right time get that special present for yourself and/or your love ones. Don't fret because we are here to help and show you some amazing figures that will make for a perfect Christmas gift!


---
---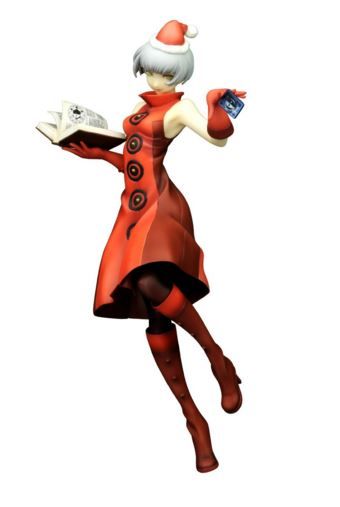 Opening this merry list is Persona 3 and Persona 4's own Elizabeth. This figure comes from manufacturer Ques Q. This figure is one of the two variants they produced, other being a take on her most popular alternate palette from Persona 4 Arena. This Christmas version was released in December 2013. Elizabeth was based on her Persona 4 Arena portrait. The sculptor paid special attention to detailing this piece. Elizabeth's persona grimoire is just incredible: the pages that flutter are beautifully sculpted and each page has some text written on it (unfortunately they are too small to read) and they show diagrams depicting each arcana. With this figure you also get a special Santa hat that is not present in other versions. In her hand she wields one of her characteristic cards. This figure is a pre-painted PVC figure with some partial ABS, and was sculpted by Teruyuki. The Figure is approx. 23 cm (approx. 9 inches) tall. Her price can go up to 10,467 yen (around 86 US dollars).


---
---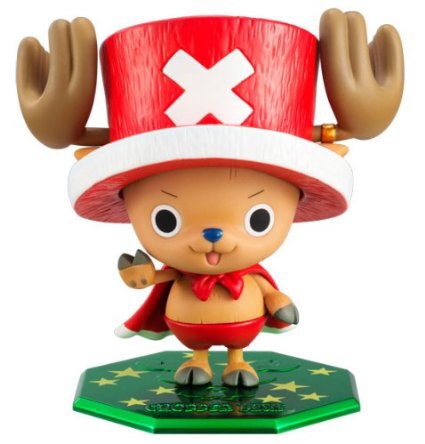 }
The next item on our list is an adorable figure of Tony Tony Chopper from One Piece. This figure was available exclusively at the 2013 Jump Festa Event. This limited and exclusive item was released in December 2012. The manufacturer is MEGAHAUSE this figure is part of their P.O.P (Portrait of Pirates) Neo EX collection.Chopper is sculpted by Jyango and he stands 10 cm (around 4 inches) tall. This version of Chopper has a red hat and red cape. The figure stands on the star covered green base that is made to look like a Christmas tree. The figure is made from a mix of PVC and ABS. This cute figure look incredible under your Christmas tree, and not to mention your shelf! It can be yours for up to 16,000 yen (around 140 US dollars).


---
---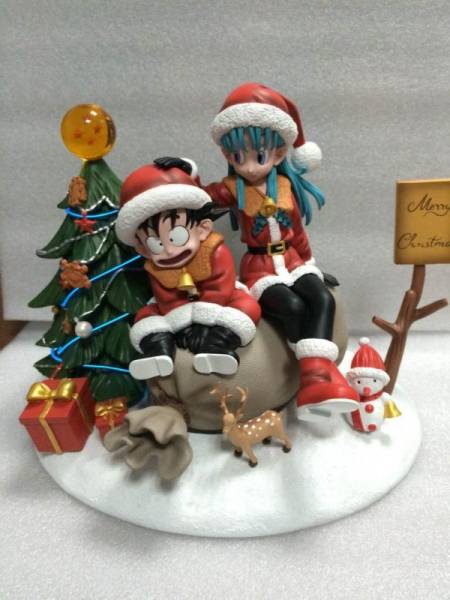 }
The next figure comes as a blast from the past! This figure from DJ FungShing of kid Goku and Bulma will surely evoke some nice memories: either of the show or some past Christmas, or maybe even both. This figure is about 25 cm (about ten inches) tall and was released in December 2015. This cute figure features both Goku and Bulma in Santa outfits and sitting on a big bag of goodies next to a Christmas tree. Just in front of their feet are little reindeer and a little snowman. The whole figure is made from resin, so it should be handled with care. To gift yourself or surprise someone this amazing figure you will have to pay up to 31,700 yen ( around 260 US Dollars).


---
---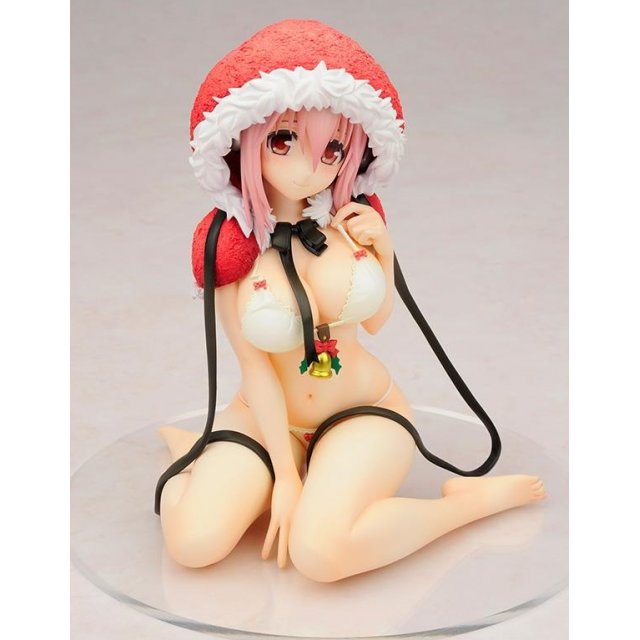 This next figure comes to us from the manufacturer Alter. This is a special Christmas version of Super Sonico, a character created by Tsuji Santa that first appeared as a mascot in the Nitroplus-sponsored music festival in 2006. The character was later develop into media franchise that includes music products, manga series, and much more. This figure especially was sculpted by Hide and Makio Munetoshi and was released in September 2014. The height of the figure is around 13 cm (approx. 5 inches). The price of this Sonico figure can go up to 26,400 yen (around 215 US dollars) so be sure to check secondary market for a copy.


---
---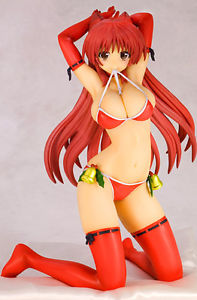 Has it just gotten hot in here or it is because of our next figure? Well whatever the case is there is no doubt that this figure from Kotobukiya will not leave you indifferent. This figure of Kousaka Tamaki is special edition of the previously released "Seduction version". This figure was released in November 2010. The figure is 21 cm (approx. 8 inches) tall and it is a pre-painted PVC figure. Included with this figure sculpted by Masato Abe is a new light pink-colored cushion display base. To be a proud owner of this figure you will have to pay up to around 46,300 yen (approx. 380 US Dollars)


---
So folks, if you are still planning your Christmas gifts, be sure to check out these figures and surprise your figure-loving loved one!
Brought to you by