Bayonetta is the sexy heroine of her own titular game series as well as the anime movie Bayonetta: Bloody Fate. The gun-slinging, demon-summoning, dominating umbra witch has quickly skyrocketed into being one of the most popular fictional female characters in history. This was intentional on the part of her creator, Hideki Kamiya, who placed an emphasis on four distinct aspects of the character:
1. Body
2. Clothing
3. Powers
4. Personality


---
Body
---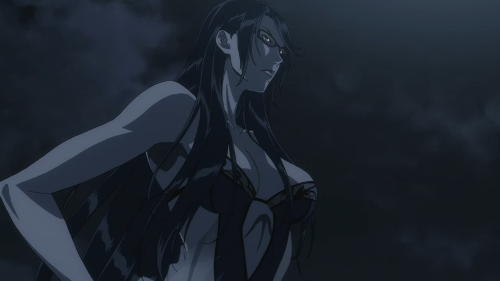 To begin with, Bayonetta is a tall woman with proportions and poses that make her wide hips and sensual chest even more pronounced. The way her clothes hug the curves of her body only accentuates this, and when she summons a demon it leaves very little to the imagination due to some strategically placed hair strands and camera angles. Her body screams sexy with every step she takes and every twist and flip she makes in the midst of battle.


---
Clothing
---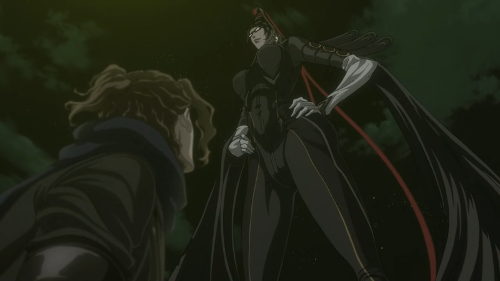 Bayonetta primarily wears a sexy catsuit woven from her hair and magic, which not only sports a window into her cleavage but is also completely backless. She further adorns it with gloves and high-heels, giving it a dominatrix theme that fits her personality. And then there are her glasses, the sleek and elegant design of which delicately frames her face, adding to her mystique and drawing attention to her eyes.


---
Powers
---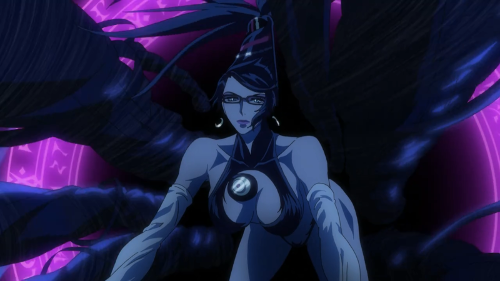 The fact that Bayonetta is as deadly as she is makes her sexiness something that no one can contest. Not only does she use guns attached to every limb of her body, but she dabbles in taboo and dark magic that allow her to summon demons using her hair. On top of that, it's clear that she's in control of whatever fight she's in for the majority of the film.


---
Personality
---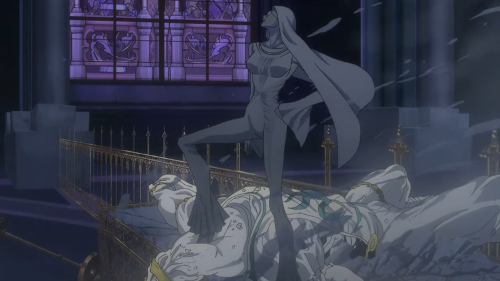 It goes without saying that Bayonetta's personality plays a key part in her sex appeal because, while submissive female characters are often cute, they don't tend to be sexy in the eyes of most men. She's confident, proud, and loves what she does to an almost erotic degree. You can see in the way she practically saunters into dangerous scenarios with a sashay of her hips and a smile playing on her lips, right before filling her enemies with bullets and calling up infernal demons she talks to like they're pets.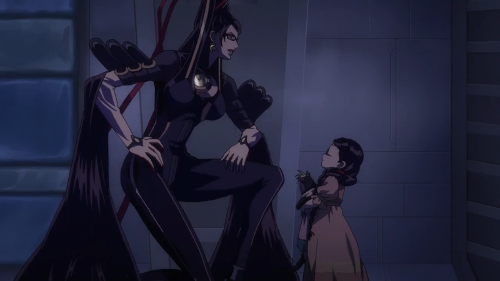 She also has a softer side that can be seen in how she interacts with Cereza over the course of the film. She's stern with the child when it comes to crying, but she is also protective and kind. These factors and the confidence Bayonetta has in herself eventually inspires Cereza to become just like her.


---
Conclusion
---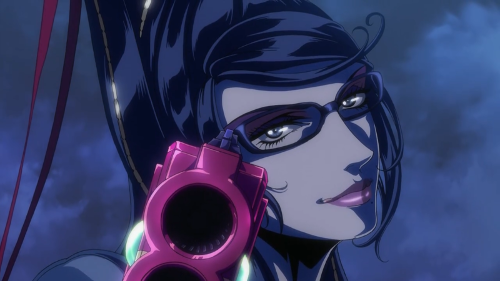 In the end, Bayonetta is sexy because of all of the above. She's a powerful, independent woman who remains calm and collected. While her personality is that of a dominatrix, we can also see that she has a motherly side that inspires a child to follow in her footsteps. In an age where damsels in distress are all too painfully common, she stands above them all with her high-heeled shoes, that double as a pair of guns, and calls out demons to smite her enemies.