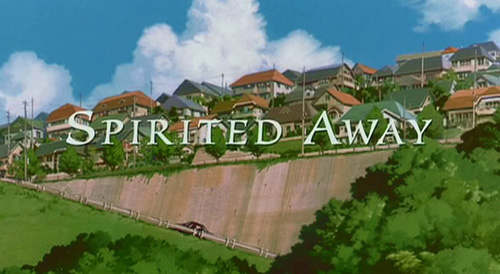 In Hayao Miyazaki's Spirited Away, the movie starts off with a scene of a young girl named Chihiro and her parents are on their way home. Chihiro's father tries taking a shortcut but gets lost in the process, and they find themselves at an abandoned amusement park. This park has a ghostly secret that Chihiro will find out the hard way...
---
About the Spirit World
---
Day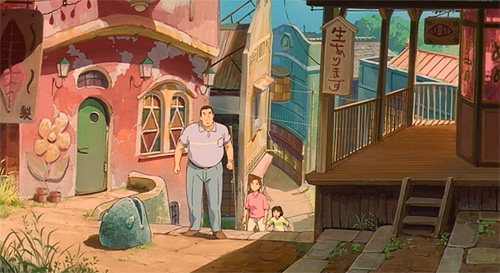 During the daylight hours, the world of the ghosts and spirits just looks like an abandoned amusement park to any humans that stumble upon it. The spirits are nocturnal, so they sleep during the day.
Night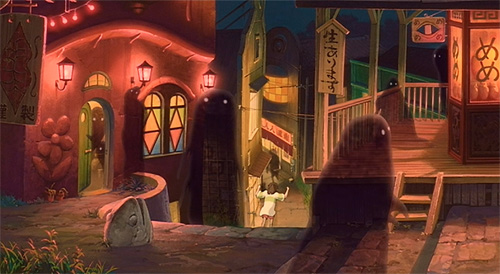 But when the sun sets, it turns into a bath house, with food stalls that serve a clientele of ghostly creatures. Humans are not supposed to be in this world once darkness falls, as these spirits are not too fond of them, to say the least.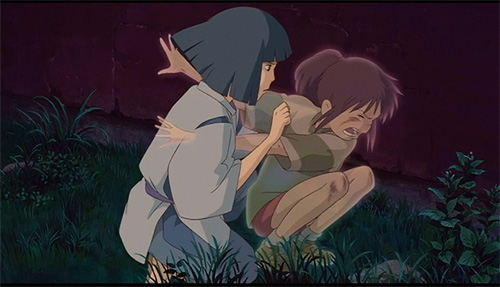 If a human ends up in the spirit world when the sun sets, they slowly begin to disappear and start to look ghost-like. When Haku finds Chihiro going through this process, he tells her that she needs to eat something from the spirit world or she'll vanish.
Unfortunately, humans are unable to keep their presence hidden from the ghost and spirit inhabitants, because they have a very distinct smell. At one point, when Haku tries to get Chihiro to safety by crossing a bridge, he tells her she has to hold her breath until they make it across. If she lets out even a tiny breath, her presence will be discovered.
---
The Appearance of Ghosts and Spirits
---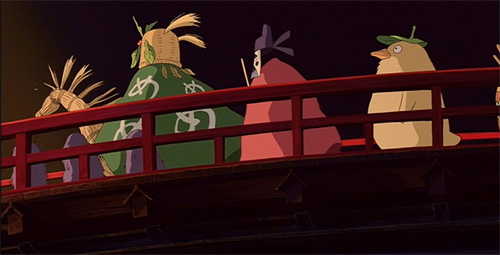 The ghosts and spirits that inhabit the spirit world come in many different shapes and sizes. Some are blobby-looking, while others wear clothing and masks. Some of the spirits are tall, while some are extremely small. Some of the ghosts and spirits take on the forms of animals, with the most common being ducks. Others look like monsters, some with a terrible odor. There are even some that are made out of paper.
Blobby spirits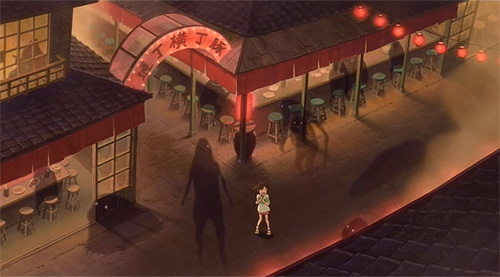 Spirits with masks and clothing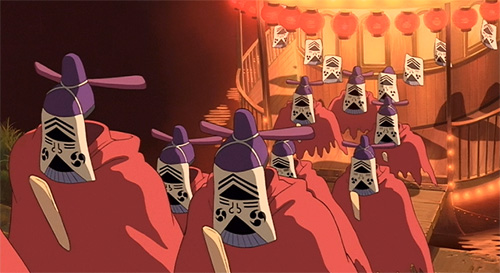 Tall spirits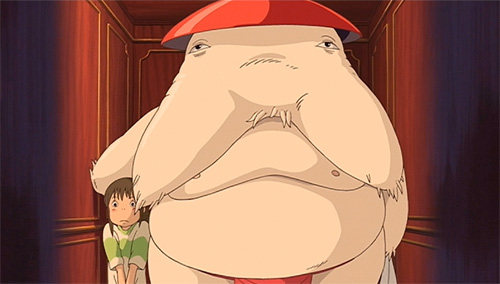 Soot sprites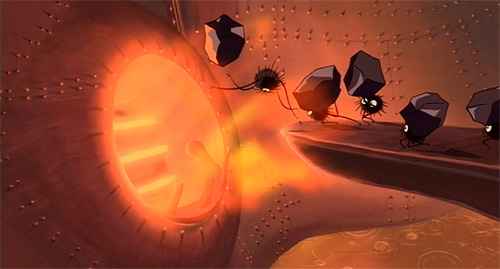 Duck spirits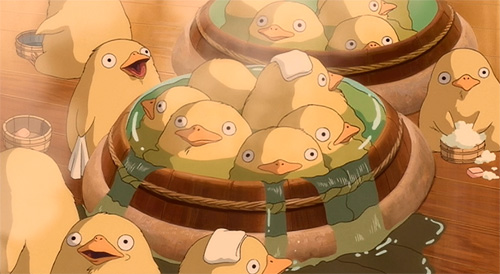 Monster spirits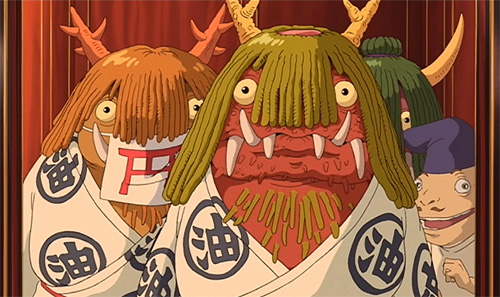 Stink spirit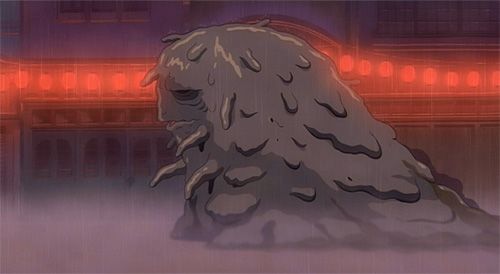 River spirit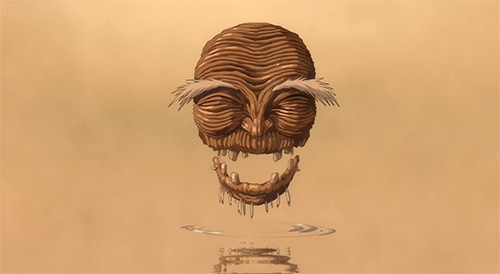 Paper spirits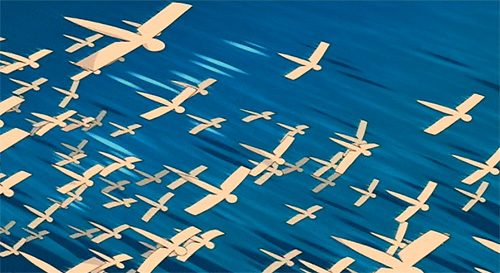 ---
As you can see, there are a wide variety of spirits and ghosts inhabiting the spirit world that's presented in Spirited Away. Even though Chihiro manages to survive in that world, it's not a place that's meant for humans.