TV (New)

Last chance to register!
Register Team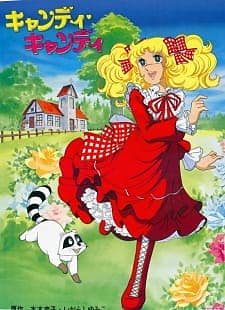 Candy Candy
This story is about a girl, Candy, who is an orphan. She is a nice and optimistic girl and she has a warm heart. When she was a child, she lived in an orphanage called Pony's Home. She had a good friend called Annie. And she met the "Prince of the Hill" who is a important person in her life, on the hill behind the orphanage. She was adopted by the Leagan's family. What's awaiting her are the bad-hearted Neil and his sister, Eliza. One day, in the rose garden, she met a boy, who is identical to the "Prince of the Hill" who she had met in her childhood. The boy is called Anthony. Thereafter, a fantastic story that she has never expected begins. (Source: AnimeNfo)
Demographic:
Shoujo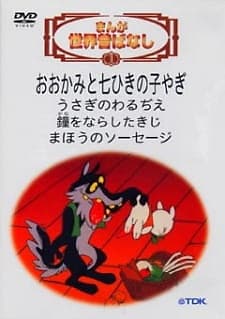 Manga Sekai Mukashibanashi
Each episode of this series tells the story of a famous fairy tale from all around the world. Some of them are adapted from famous books such as "The Iliad". (Source: ANN)
Theme:
Historical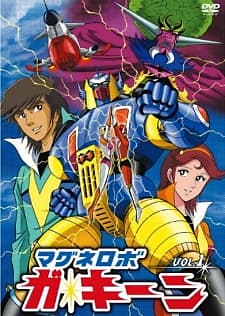 Magnerobo Ga-Keen
Dr. Kazuki, who perceived of an invasion of Earth by the Izaru people builds a robot based on the science of magnetism and sphere joint theory. Undergoing a dangerous augmentation process, Dr. Kazuki's daughter Mai becomes the pilot of "Mighty" or "Magnetman Minus". Takeshi Houjou becomes the pilot of "Puraiza" or "Magnetman Plus". The pilots would hold each other and then physically trasform their joint bodies in a metallic plate locking itself on the Gakeen (Short for "Gathering Keen") robot's frame thus enabling the super robot to move and fight. This sequence was notable, to an adult's eye, for its almost-sexual connotation. (Source: Wikipedia)
Theme:
Mecha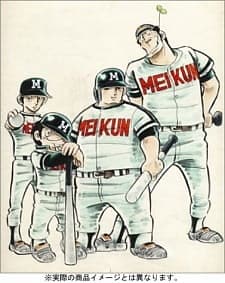 Dokaben
Tarou "Dokaben" Yamada, who was a judoist while at junior high, enters Meikun High School and is talked into joining the baseball club. He displays his superb athletic abilities in baseball and becomes well-known as a hard hitter. He and his unique teammates establish Meikun a solid position as No.1 in the High School Baseball Championship games. (Source: Nippon Animation)
Theme:
School
Demographic:
Shounen
TV -
Oct 6, 1976, 19:00 (JST)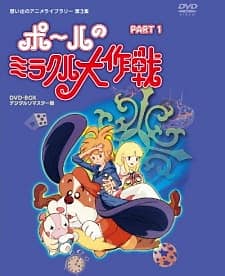 Paul no Miracle Daisakusen
Paul is a young boy whose friend Nina is kidnapped by Belt Satan, the demonic ruler of another world. He daringly goes on a mission to rescue his friend. Pakkun, a plush doll with magic powers, aids him as they plunge into Belt Satan's dimension of living toys. Paul's journey is beset by many difficulties, but he also encounters a variety of delightful wonders. (Source: ANN)
Demographic:
Kids
TV -
Oct 3, 1976, 18:00 (JST)
Kyouryuu Tankentai Born Free
When a meteor crashes to Earth, it briefly changes the climate and dinosaurs once again roam the planet. It's up to a newly formed expedition team to relocate the dinosaurs to a safe environment. (Source: AniDB)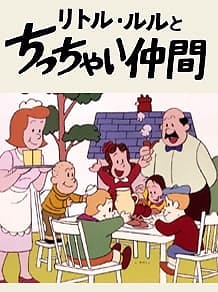 Little Lulu to Chicchai Nakama
The adventures of Little Lulu and her friends. The series is based on the famous character from comic strips and comic books. (Source: AniDB)
Demographic:
Kids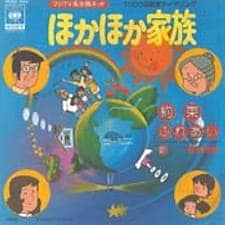 Hoka Hoka Kazoku
Short comedic stories about events and the daily lives of the members of a large multi-generational family. (Source: AniDB)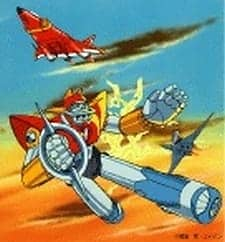 UFO Senshi Dai Apolon 2
Second season of UFO Senshi Dai Apolon.
Theme:
Mecha
TV -
Oct 7, 1976, 19:00 (JST)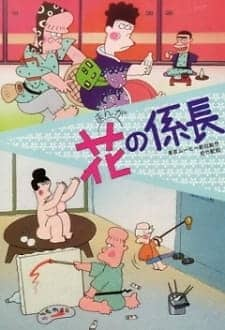 Hana no Kakarichou
A wacky comedy about a man from a noble ancestry of long ago, but who in modern times is just a lowly salary man that is constantly being humiliated by his family and co-workers. (Source: AniDB)
Demographic:
Seinen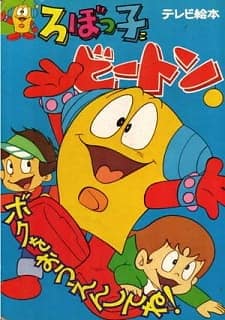 Robokko Beeton
When a boy's uncle sends him confusing plans for a robot from America, the boy makes a mistake in the assembly which leads to unexpected results. (Source: AniDB)
Demographic:
Kids
Movie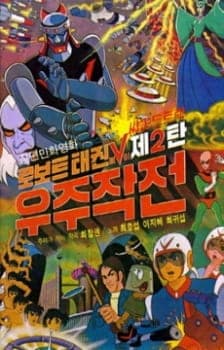 Robot Taekwon V: Wooju Jakjeon
The second movie in the popular Korean movie series Robot Taekwon V.
Theme:
Mecha