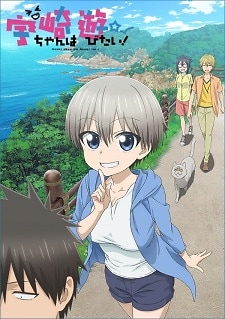 Uzaki-chan wa Asobitai!
At the start of her freshman year in college, Hana Uzaki reunites with Shinichi Sakurai, an upperclassman who was in the same club as her during her high school days. However, much to her surprise, the once active senior has ended up becoming a "lonesome" student, preferring to spend his free time in quiet peace. Uzaki does whatever she can to keep Sakurai from being "alone," from convincing him to go to the movies to going to his part-time workplace. While Sakurai finds her irritating and tiresome, he still goes along with Uzaki's hijinks and shenanigans, even if he knows that her perky personality will only lead the two of them into various comical situations. Even so, as the days pass by, their relationship only gets better, to the point where people around them misinterpret them to be a couple. At any rate, whenever Uzaki wants to hang out with her upperclassman, fun and adorable wackiness is sure to follow! [Written by MAL Rewrite]
TV -
Jul 10, 2020, 21:30 (JST)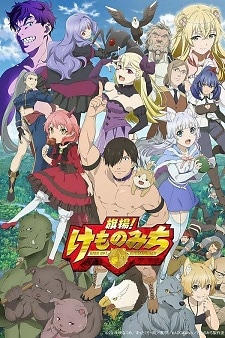 Hataage! Kemono Michi
Professional wrestler Genzou Shibata sports the body of a mountain, but beneath his hulking appearance is a man with an extreme affection for animals. Facing off his opponents in the ring as the legendary "Animal Mask," Genzou wins the hearts of crowds everywhere with his iconic tiger persona. During the bout for the title of World Champion against his greatest rival, the Macadamian Ogre, Genzou is suddenly summoned to a fantasy world by a princess. With her kingdom being threatened by a monster infestation, she pleads the wrestler for assistance—to which he answers by knocking her out with a German suplex! Escaping the castle and finding himself stranded in a mysterious land, Genzou decides to begin his career as a beast hunter to capture and befriend creatures far and wide. Joined by the wolf-girl Shigure, the dragon-girl Hanako, and the vampire Carmilla Vanstein, the professional wrestler pursues all kinds of dangerous requests for the sake of fulfilling his dream as a pet shop owner. [Written by MAL Rewrite]
TV -
Oct 2, 2019, 22:00 (JST)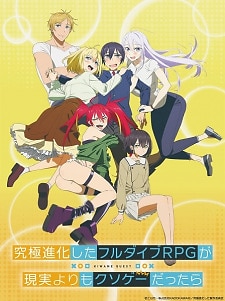 Kyuukyoku Shinka shita Full Dive RPG ga Genjitsu yori mo Kusoge Dattara
In an unexpected turn of events, dull high school student Hiro Yuuki obtains the full dive role-playing game Kiwame Quest. Created by the best of technology, the game claims to take "reality to its extremes," from stunning graphics, NPCs' behavior, to the scent of vegetation, and even the sensation of wind brushing against the skin—everything was the result of an ultimate workmanship. Except, the game is a little too realistic and messy to clear. Kiwame Quest features over ten quadrillion flags and reflects the players' real-life physical abilities in the game. Being hit in the game also hurts in real life and slash wounds take days to heal. The only reward here is the sense of accomplishment. Conquer the most stressful game in history that can't be played casually! (Source: MAL News)
Tantei wa Mou, Shindeiru.
Kimizuka Kimihiko is a crisis-magnet. From getting caught up in a crime scene to accidentally witnessing a drug deal, trouble seems to find him around every corner. So it is no surprise when his rather mundane flight suddenly enters a state of emergency with a dire need of a detective onboard. Unfortunately, his attempt at avoiding trouble is foiled by a beautiful girl with silver hair who goes by the codename Siesta. Declaring herself a detective, she unceremoniously drags Kimizuka into the case as her assistant. That incident spelled the beginning of an adventure around the globe that went beyond his wildest imagination. Putting their lives on the line, the two took down criminal organizations, prevented disasters, and saved thousands. But the curtain closed to their epic journey with Siesta's untimely death three years later. Resolving to live an ordinary high school life this time, Kimizuka spends a year maintaining a low profile. However, as fate would have it, a girl with an uncanny resemblance to Siesta comes crashing into his life, threatening to throw his peaceful days into disarray. [Written by MAL Rewrite]