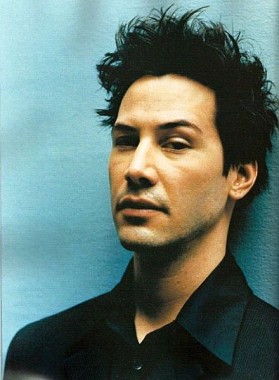 Keanu Reeves has confirmed that he is indeed involved in the live-action adaptation of
Cowboy Bebop.
Reeves recently spoke with MTV and confirmed his involvement. Reeves shared some details on the project as well:
"We're taking the Red Eye [story], the beginning part of the series," he explained, "and then we'll deal with the end of the series. We're trying to figure out [the time frame]. We're looking at the story right now."
"Yeah, it's so episodic and so disconnected. We're trying to figure out what pieces to put together to tell one story," he explained. "Because it's such a short form, to make a 2 hour version [will be tough]. And it's got so much of an origin-story obligation; you've got to get people up to speed, but you don't want to do much of that. There are a lot of things to take into consideration, but we think we can do something good."
There is no official word to what role Keanu will be playing, but he hopes to play
Spike Spiegel.
The film is being produced by Erwin Stoff and an unannounced writer is working on a screenplay.
For some more info:
AnimeVice.com
FirstShowing.net
Edited by dtshyk==========
SUNRISE Officially Announces that Keanu Plays Spike
Staff
Producer: Erwin Stoff ("I am Legend", "Matrix")
Associate Producer: Uchida Kenji (the president of SUNRISE),
Watanabe Shinichiro
, Nobumoto Keiko (the scenario writer of the original Bebop TV series)
Production Consultant: Minami Masahiko (the executive director of BONES)
Source:
Anime!Anime!

RSS Feed