Please be aware of significant spoilers below!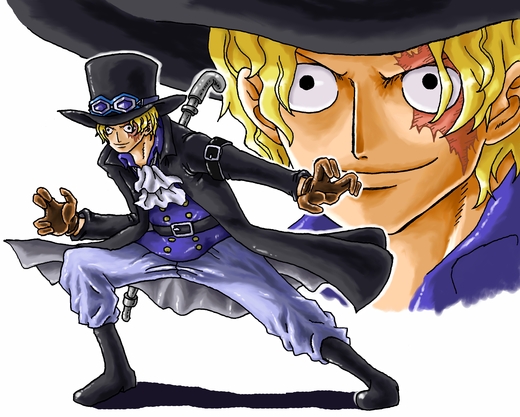 Sabo is an adoptive brother of Luffy and Ace. They spent their childhood together in the Goa Kingdom and considered each other brothers. Eventually, they took an oath of brotherhood and promised to sail together in the future as pirates.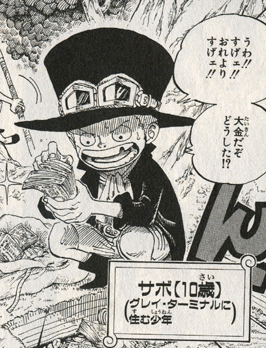 He is the son of a nobleman. However, he escaped from the family seeking freedom and adventure. He ended up living in Gray Terminal, then met Ace and Luffy.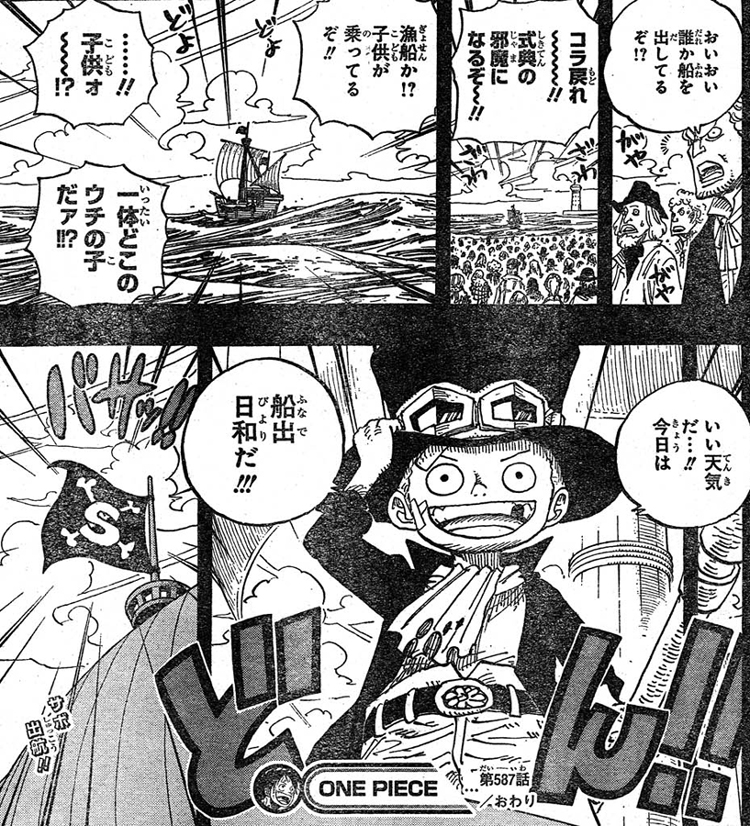 Sabo set sail with his pirate flag dreaming of becoming a pirate. Unfortunately, the Celestial Dragons were visiting the Goa Kingdom on that day for an inspection. He meant to avoid their huge ship, but the Dragons immediately attacked his ship, destroying it without mercy.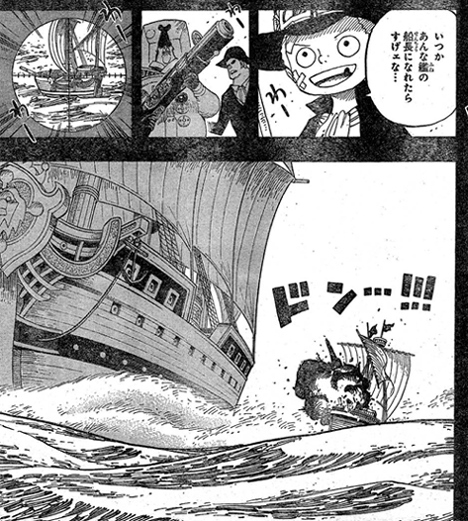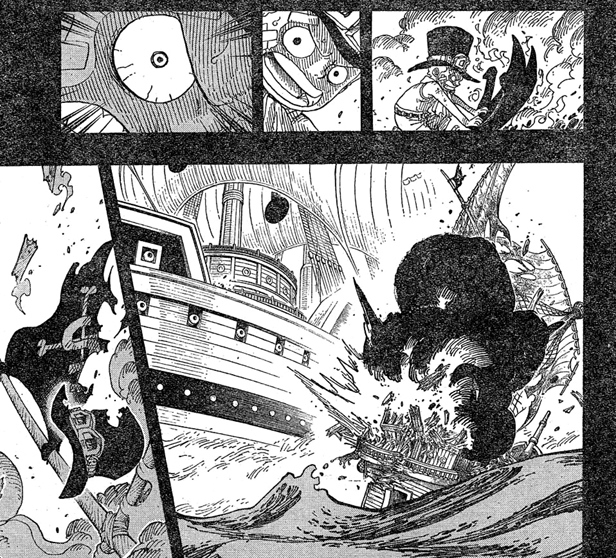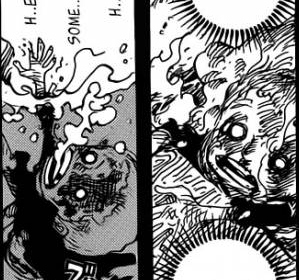 After that incident, everyone thought that Sabo had died.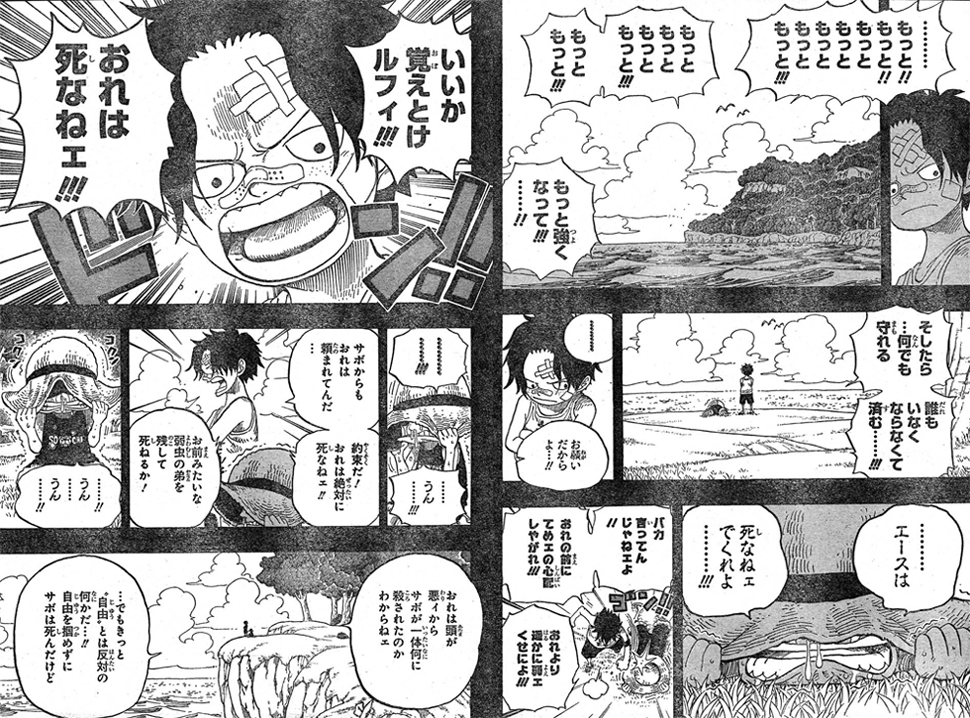 However, Sabo was saved by Monkey D. Dragon.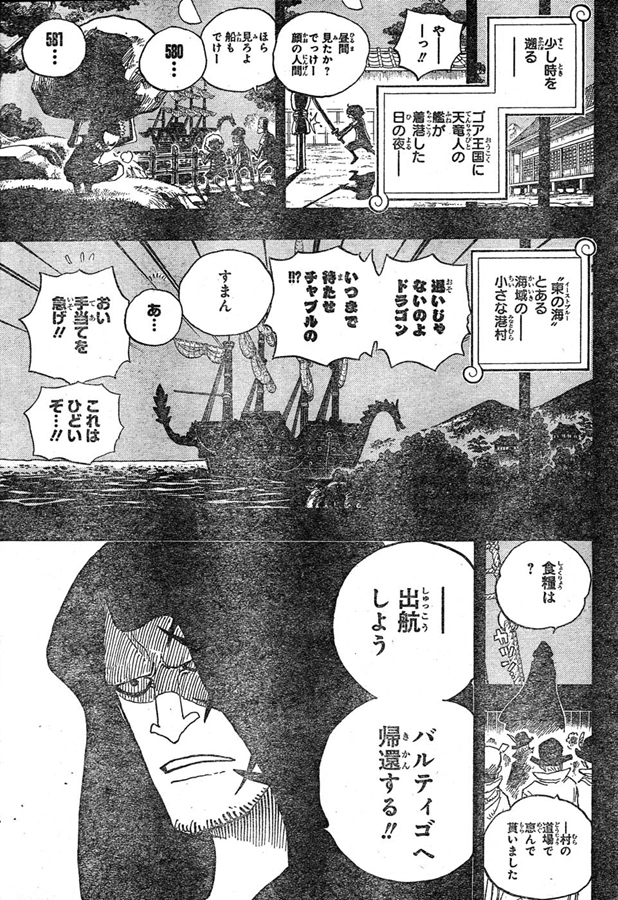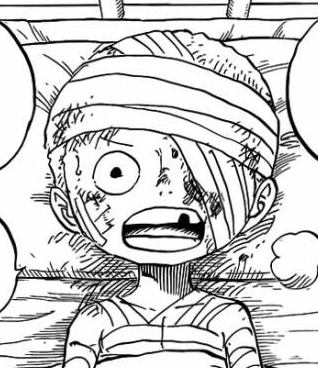 The scar over his left eye was made when he was attacked by the World Nobles.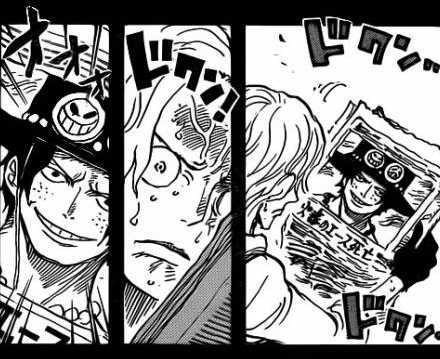 He once suffered from amnesia but he remembered Ace when he read the news of his death. Until this event, he had no memory of his childhood.
Sabo's return and reunion with Luffy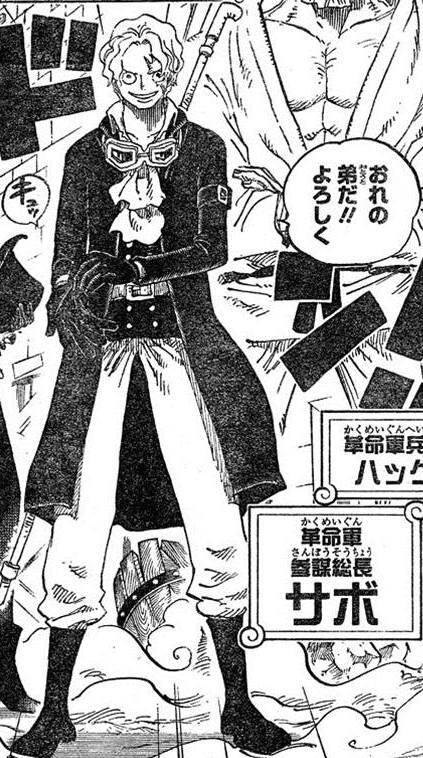 Sabo returned to the story with Koala and Hack in Dressrosa. His position is Chief of Staff of the Revolutionary Army. He was on a mission of the Revolutionary Army in Dressrosa.
He met Luffy at Corrida Coliseum. Luffy was there to join a fighting competition for the Mera Mera no Mi.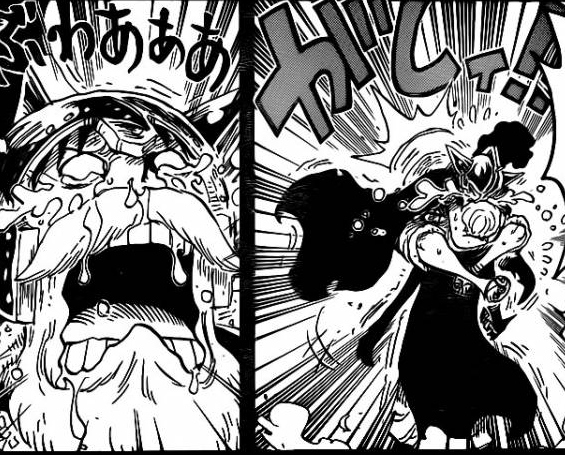 Inheritance of Ace's power
Sabo joined the competition instead of Luffy for the Devil Fruit and demonstrated his strength. He uses his hands for fighting and calls them "the Dragon Claws". His claws have incredible destructive power and destroyed the armor of Jesus Burgess with one strike. Then he destroyed the coliseum itself.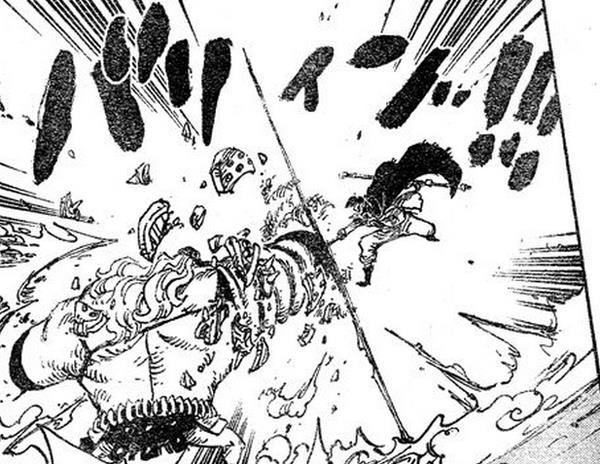 He won the competition and obtained the Mera Mera no Mi.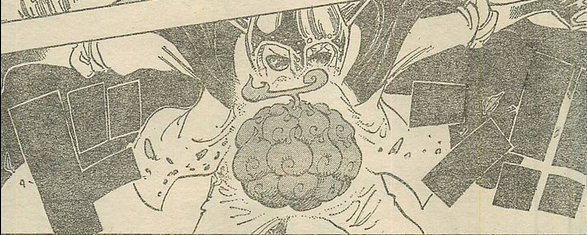 He ate it, and inherited Ace's ability.
So, Sabo didn't come to save Ace because he had amnesia… Ace's death was a truly tragic event, but now Sabo has inherited his power. Keep an eye on Sabo!