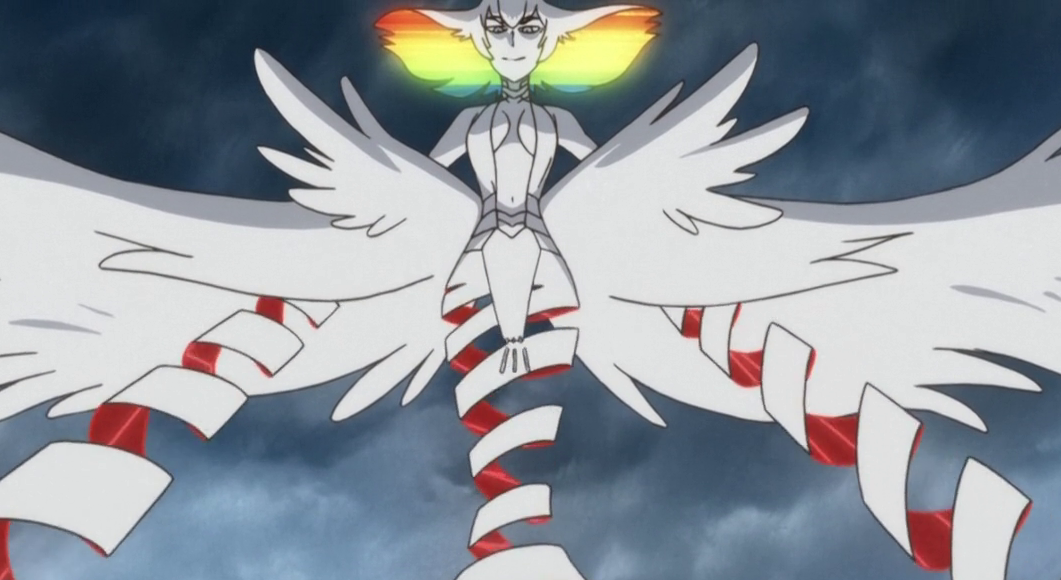 ---
Background
---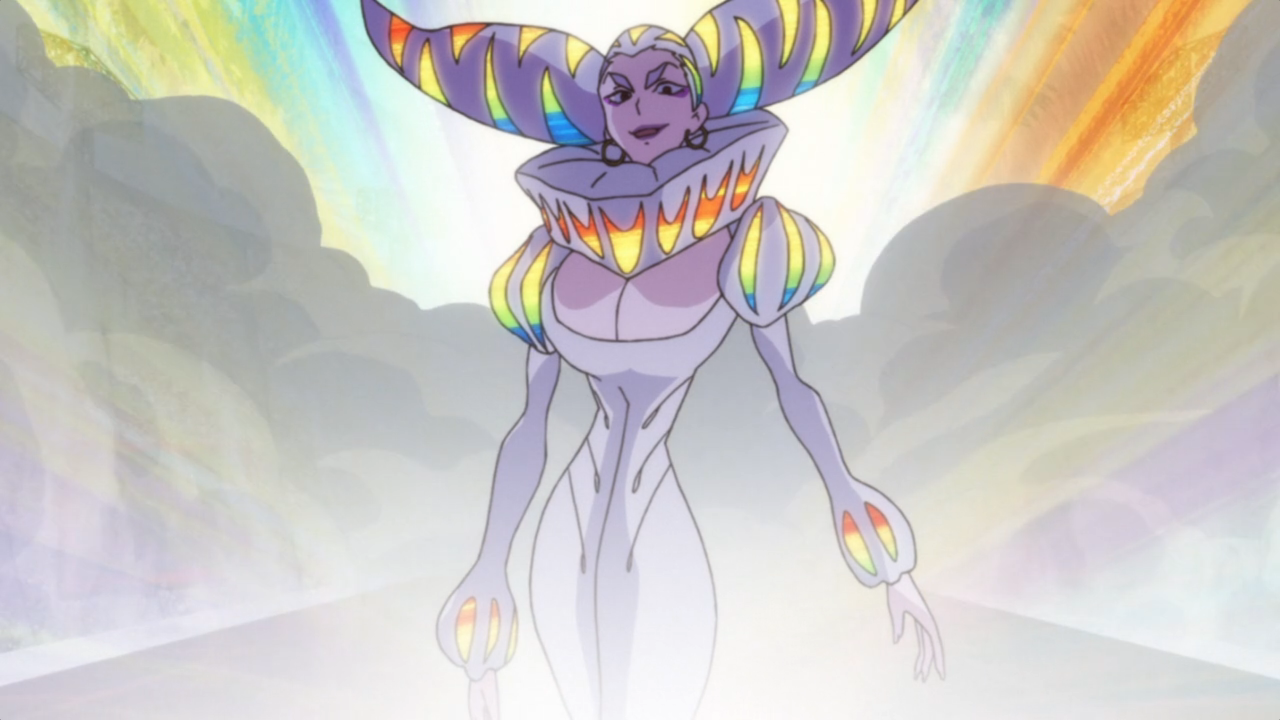 Ragyo Kiryuin is the CEO of the REVOCS Corporation. REVOCS is responsible for making and distributing a majority of the world's clothing. The company sells to ninety percent of countries in the world. Ragyo herself is a recognized figure worldwide and it is considered an event whenever she makes a public appearance.
All REVOCS clothing contains life fibers. The life fibers stem from the Primordial Life Fiber, which Ragyo is in possession of. The Primordial Life Fiber is an alien being with a will of its own. Ragyo carries out the will of the Primordial Life Fiber and all the other life fibers that spawned from it. What the life fibers want is to consume and take control of their human hosts. By selling REVOCS to a large number of the world's population, Ragyo is setting up a big takeover for the life fibers. The life fibers in the clothing she sells are still dormant. She plans on awakening them at the same time to begin the revolution. Ragyo intends to put her plan into action at the Cultural and Grand Sports Festival, an event which the corporation and public have been anticipating for quite some time.
---
History
---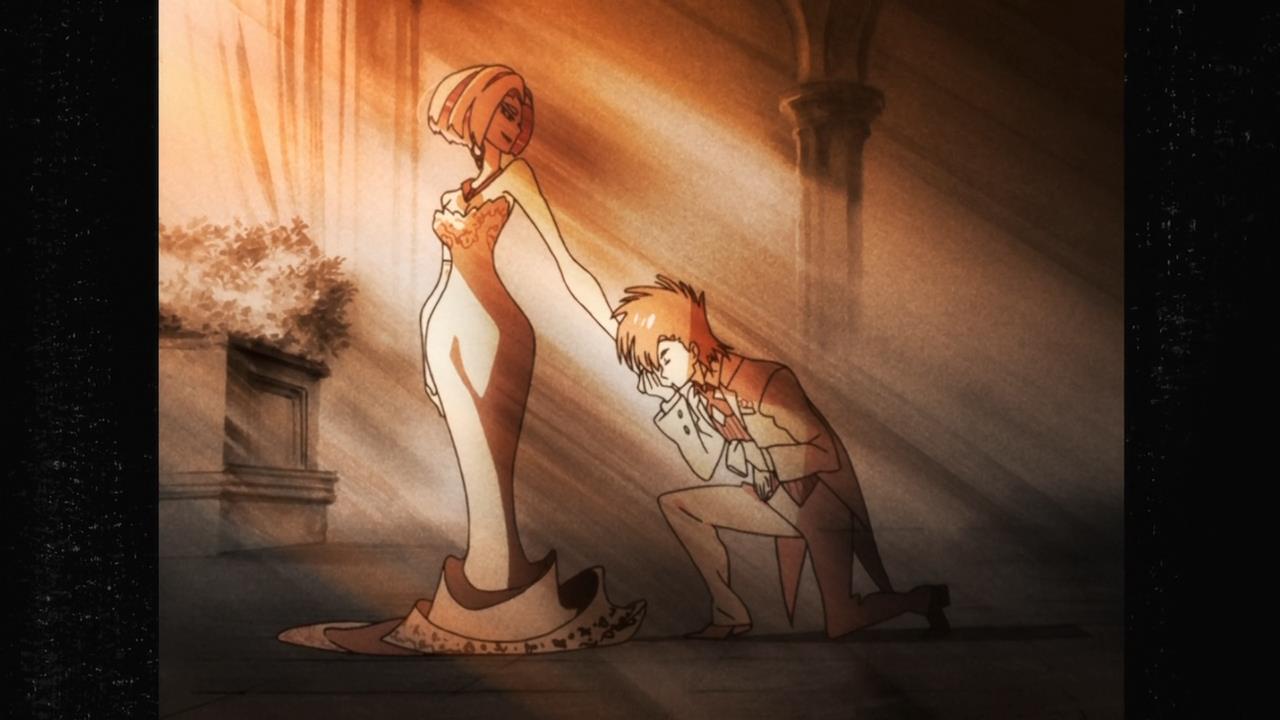 The reason Ragyo has an intrinsic bond with life fibers is a result of her history. Many years ago, she merged her body with life fibers so she is physically connected to them. Doing so gave her the ability to heal her wounds by using the fibers that are part of her flesh (sounds kind of like a Cronenberg movie, doesn't it?). Through bonding with life fibers, she was also able to develop mind stitching. Mind stitching comes from a special type of thread Ragyo carries with her at all times. Mind stitching enables her to inject the thread into another person's brain and control them like a puppet.
Ragyo used to be married to a scientist who was Satsuki's father. She used his scientific knowledge to further her interest in life fibers. Initially, she tried to blend Satsuki's body with life fibers to make her a new species of more powerful human. This didn't work because Satsuki was already a year old at the time of the operation, which proved to be too late. However, Ragyo was pregnant and she made it her goal to experiment on her next child as soon as it came out of the womb. When she did this, the result proved to be disastrous, causing severe physical damage to the child. Ragyo then anesthetized her child, which led to its death. Ragyo showed no concern over the death of her child because she was so focused on her goals.
---
Family Ties
---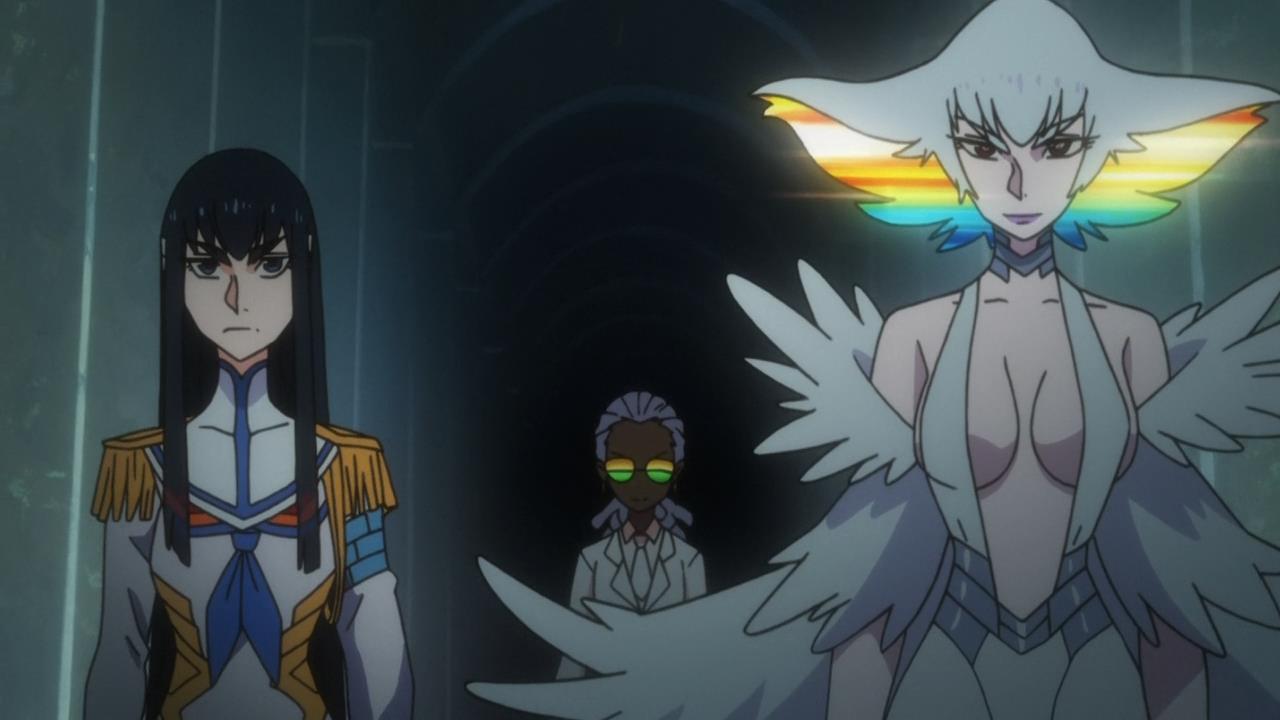 Ragyo is also the founder of Honnouji Academy. She originally founded the academy so her daughter, Satsuki, could extend her influence over the teenage demographic. Satsuki fulfilled her mother's wishes and spread the hand of REVOCS over every student in the school. The students of Honnouji Academy all wear uniforms that contain life fibers and members of the student council wear Goku Uniforms, which have an increased percentage of life fibers in their material makeup.