The word that might describe the 2015 edition of the Texas based FUNimation is "in-between".
On one hand, FUNimation revamped their site and streamed more titles this year than ever before. On the other, they still get complaints that their streaming player is hard to use and never works. FUNimation released Dragonball Z: Fukkatsu no F which broke records despite its limited theater release. They also released the Attack on Titan Live Action movies, which stand out negatively both review-wise and for its infamous "I've been waiting for this day" moniker. Initiatives such as Broadcast Dubs and partnerships with Viewster for back-catalog titles have expanded where and how anime can be watched, but Dragon Ball Super is somehow still not being streamed.
So where does FUNimation's future lie? Well, unless they make major mistakes on par or somehow worse than what happened with Prison School, they will still be relevant in the industry.
"FUNimation is like the Microsoft of anime right now." This was one of the things former About.com anime writer and Ganriki founder Serdar Yegulalp said when asked about FUNimation's track record in the past few months, with the Attack on Titan issue and former FUNimation Marketing Director Lance Heiskell tweeting about the company selling the Dragon Ball Z Dragon Boxes with marked up prices at Dallas Comic Con. "We all have to deal with them, few of us truly enjoy it, and the things they get right hardly seem like things worth praising them for." As they've established their base since bringing over titles like Dragonball Z, Yu Yu Hakusho, and One Piece, it's hard to see them taking much of a step back. And in 2016, they won't be resting on their laurels when they finally roll out a streaming plan outside of North America, release Speed Racer, and bring the Psycho Pass movie & Bakemono no Ko to theaters.
When that outside streaming plan surfaces, will their streaming service improve? This has been an issue for a while with the company, dating back to their partnership with Nico Nico. Ink, writer for Ani-Gamers and Otaku USA, does note its improvement from those days, saying he has zero issues streaming anime. "It took a long time to stabilize, and there's more they could do to make it more reviewer friendly, but overall the site has improved ten-fold from its old issues." You do have to wonder what they can do to make it easier for everyone else.
"On a front-facing level," said Mike Ferriera, the founder of Anime Herald, "they maintain a very friendly public face - both for consumers and folks in the press." He touched on how they've quickly expanded their digital presence and their interactions on social media. And as someone in the media industry, Mike appreciates FUNimation's help. "Their team is motivated and friendly, and they're a great group to work with overall." This was said before Gia Manry announced her departure. She would be the third FUNimation employee long-time anime fans will know at the company to leave, as Lance Heiskell, who wanted to devote his time to his BBQ dry rub project, and Adam Sheehan, who moved to Crunchyroll, both left earlier in the year.
So what is FUNimation's direction without them in 2016? Lauren Moore, FUNimation's Social Media Coordinator, answered that question at AX:
"We're doing a lot going forward. We're bringing a huge amount of new shows, we're doing a lot of new initiatives…there's a lot to be excited about, and, we love those guys, they're our friends, we're always excited about for they're doing next, and we're excited about what we're doing next too."
So what can FUNimation improve upon for the upcoming year? Here's a few:


---
Streaming outside North America
---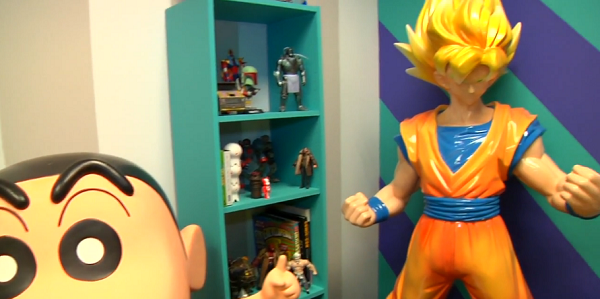 One of FUNimation's big issues has been streaming their works only in North America. That actively prevents those who might want to watch a show from actually watching it. As mentioned this year and in their ANNcast spot, next year more details will emerge on streaming anime elsewhere. Let's count on a viable streaming plan that will work for fans and for the company.


---
Finally releasing those Bandai Titles
---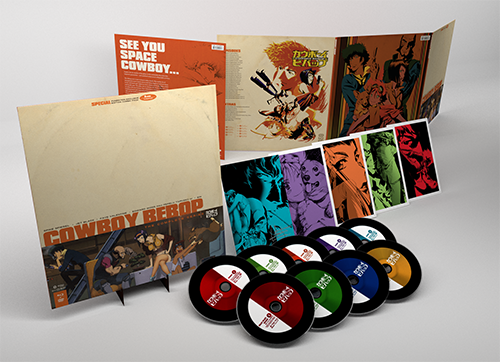 A reminder that since announcing the re-release of Bandai titles at Otakon 2013, the only title released was Cowboy Bebop. They haven't been mentioned since...until that ANNcast. Code Geass, Crest of The Stars, and Escaflowne still sit around, waiting to be released. Maybe 2016 will be the year they come out.


---
Nothing like what happened at Dallas Comic Con
---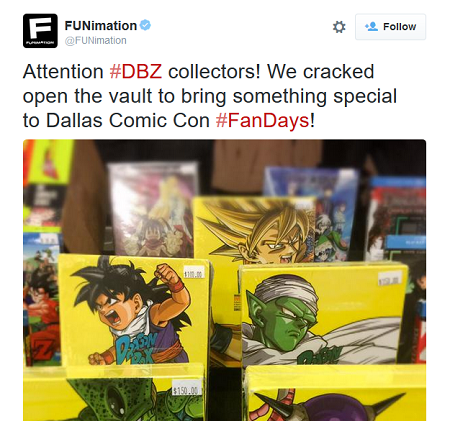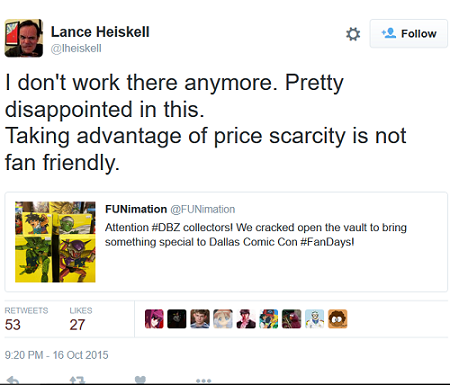 Not a lot of people were happy about that, from fans to writers, and with good reason. For FUNimation to do that shows poor judgement -- let's hope they learned from that sales tactic.


---
There's still stuff FUNimation can improve on, but there's stuff to look forward to next year. We'll have to see whether they've learned some new tricks because of their mistakes, or find a way to lose the audience that they've built up for a long time due to not learning from them.