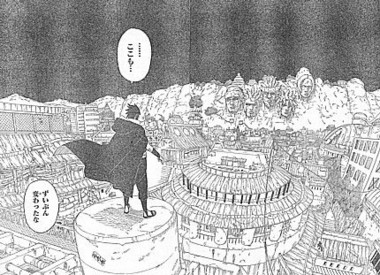 Sasuke's return to Konoha :') Speech bubble: "It's changed a lot"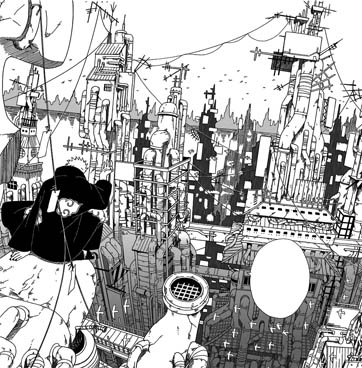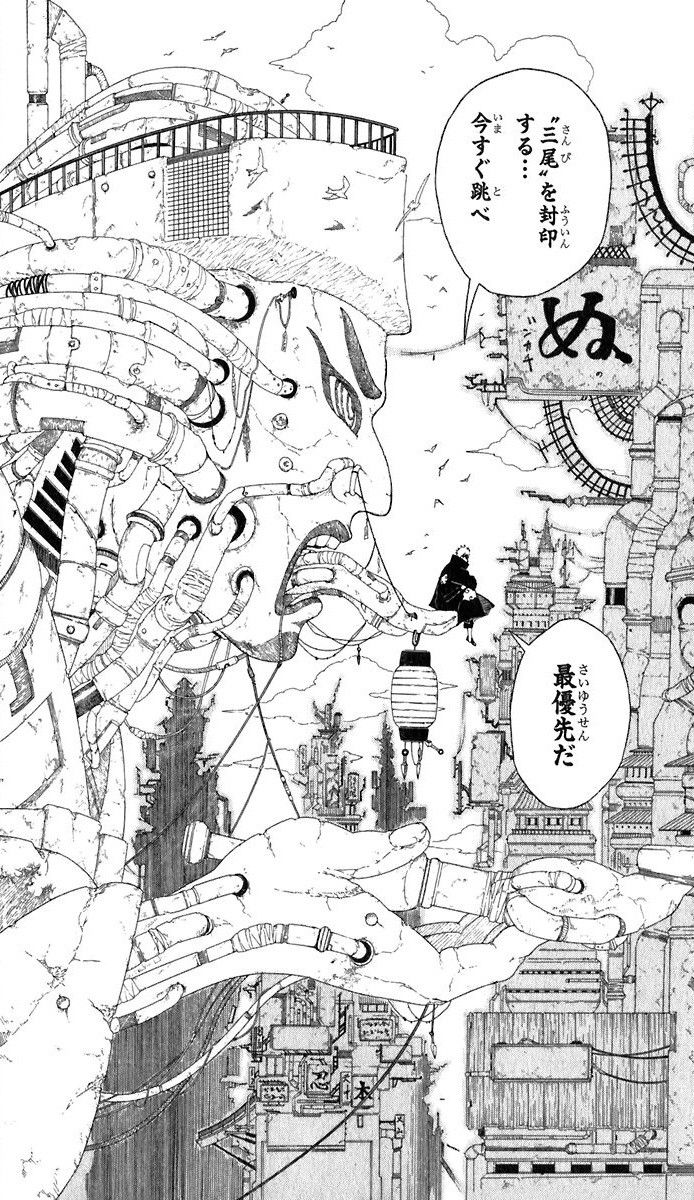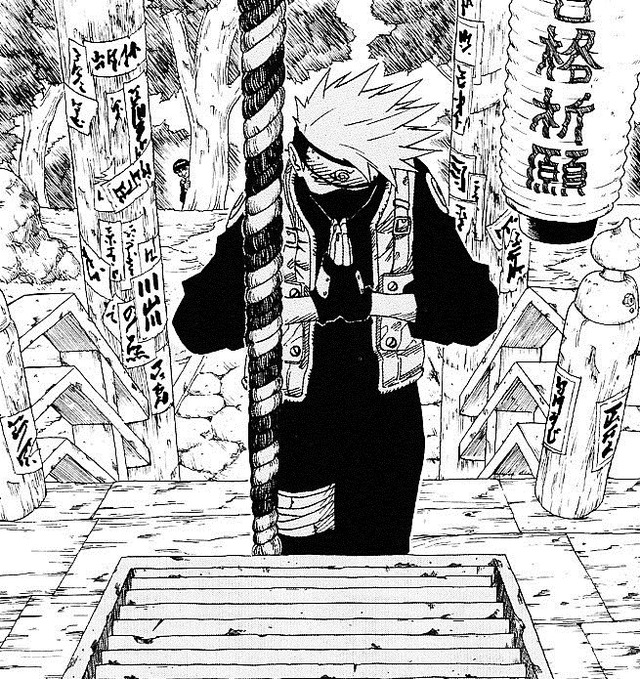 Kakashi prays while Gai sensei spies from afar. He notices you Gai...
Konoha scape. Simultaneously ordered and chaotic.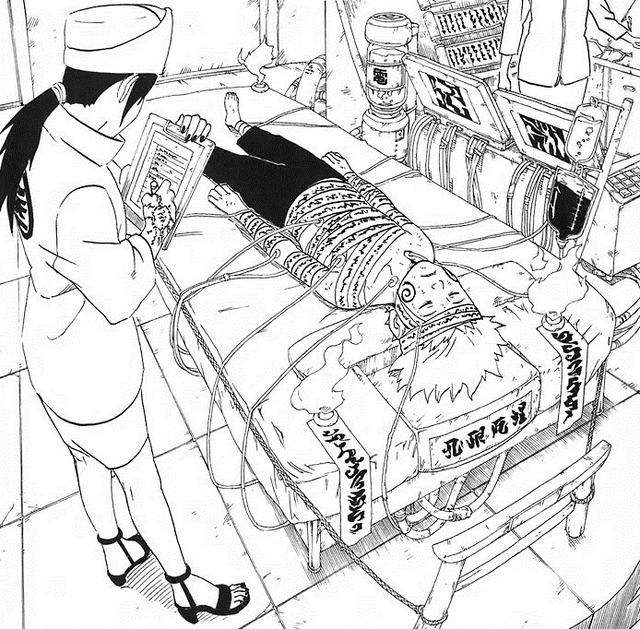 Naruto receiving treatment after his battle with the Sound Four. Even ninja medical practices are revealed by Kishimoto's attention to detail.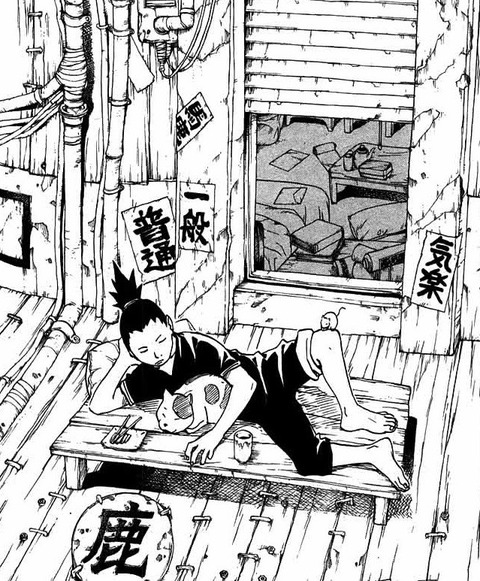 Shikamaru time. I wonder if these were troublesome to draw? Hehe~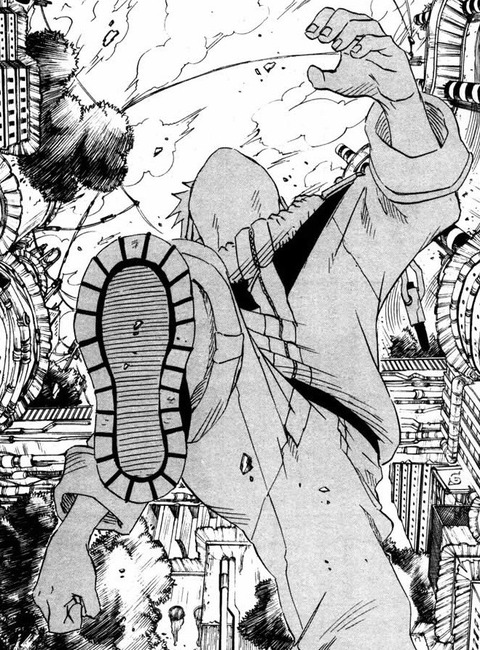 Kishimoto shows off his talents with a difficult angle.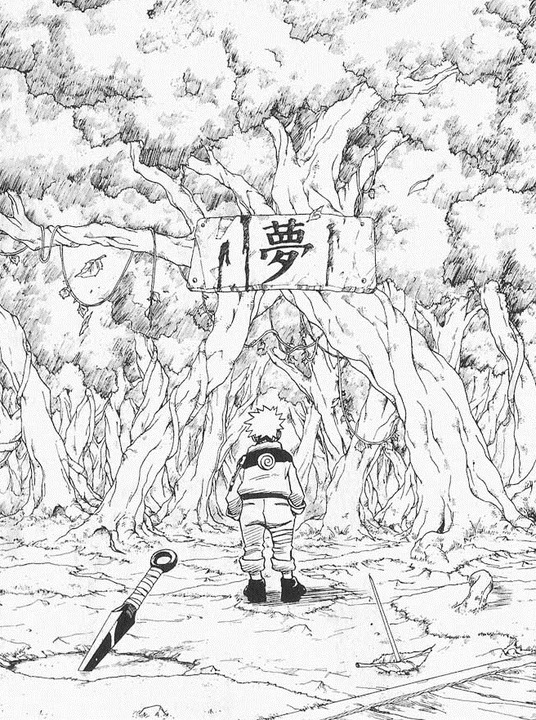 An older drawing. Kishimoto was brilliant from the start. Look at these writhing trunks!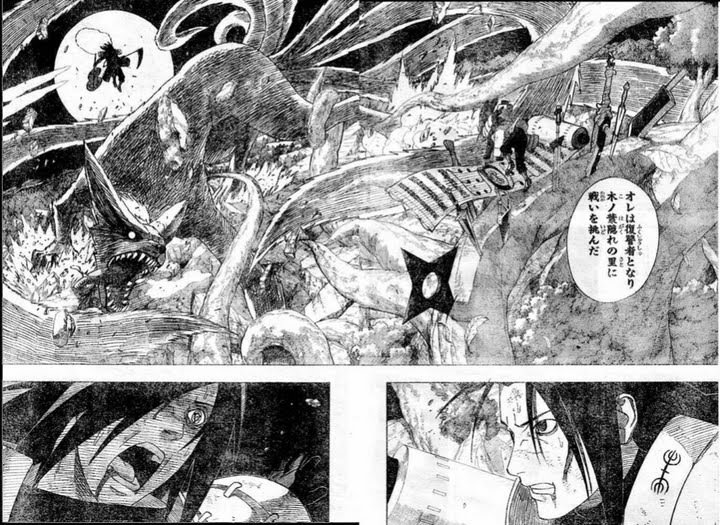 Madara and the Hokage. So many things happening in one drawing. You could spend minutes just staring at this one!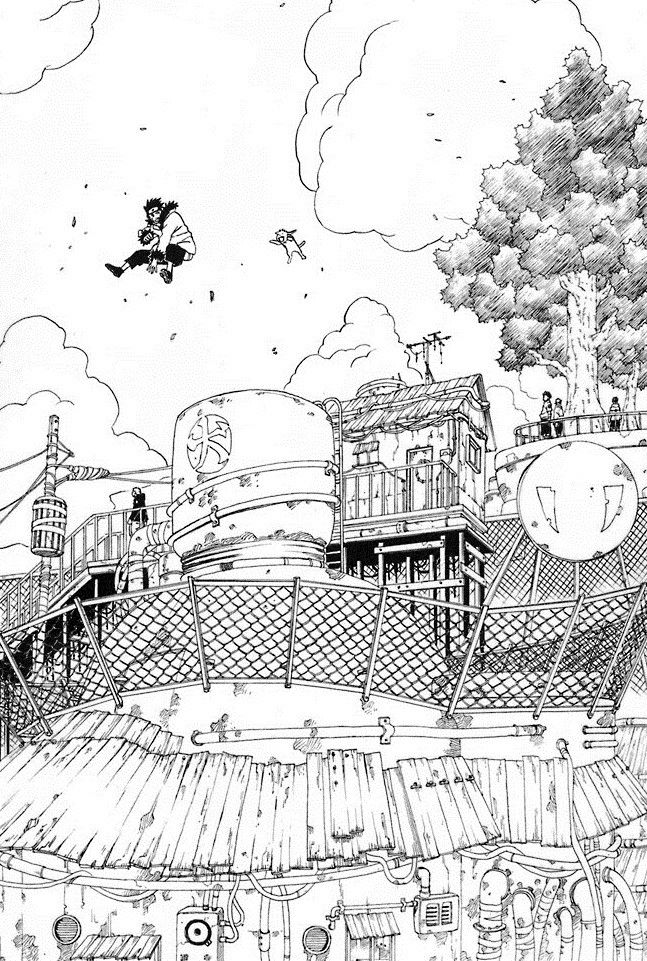 A cute one of Kiba and Akamaru!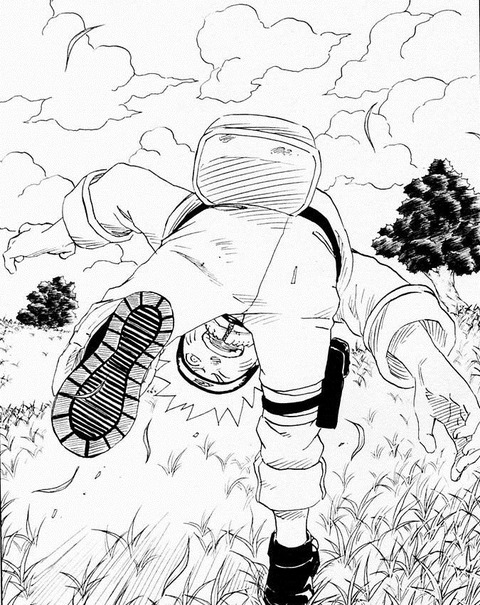 The cheeky Naruto we know and love.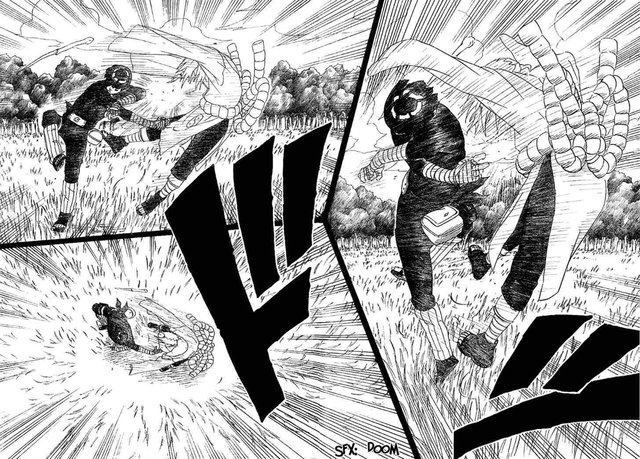 Lee's kick-ass drunken fist move. Too much love for this. Amazing.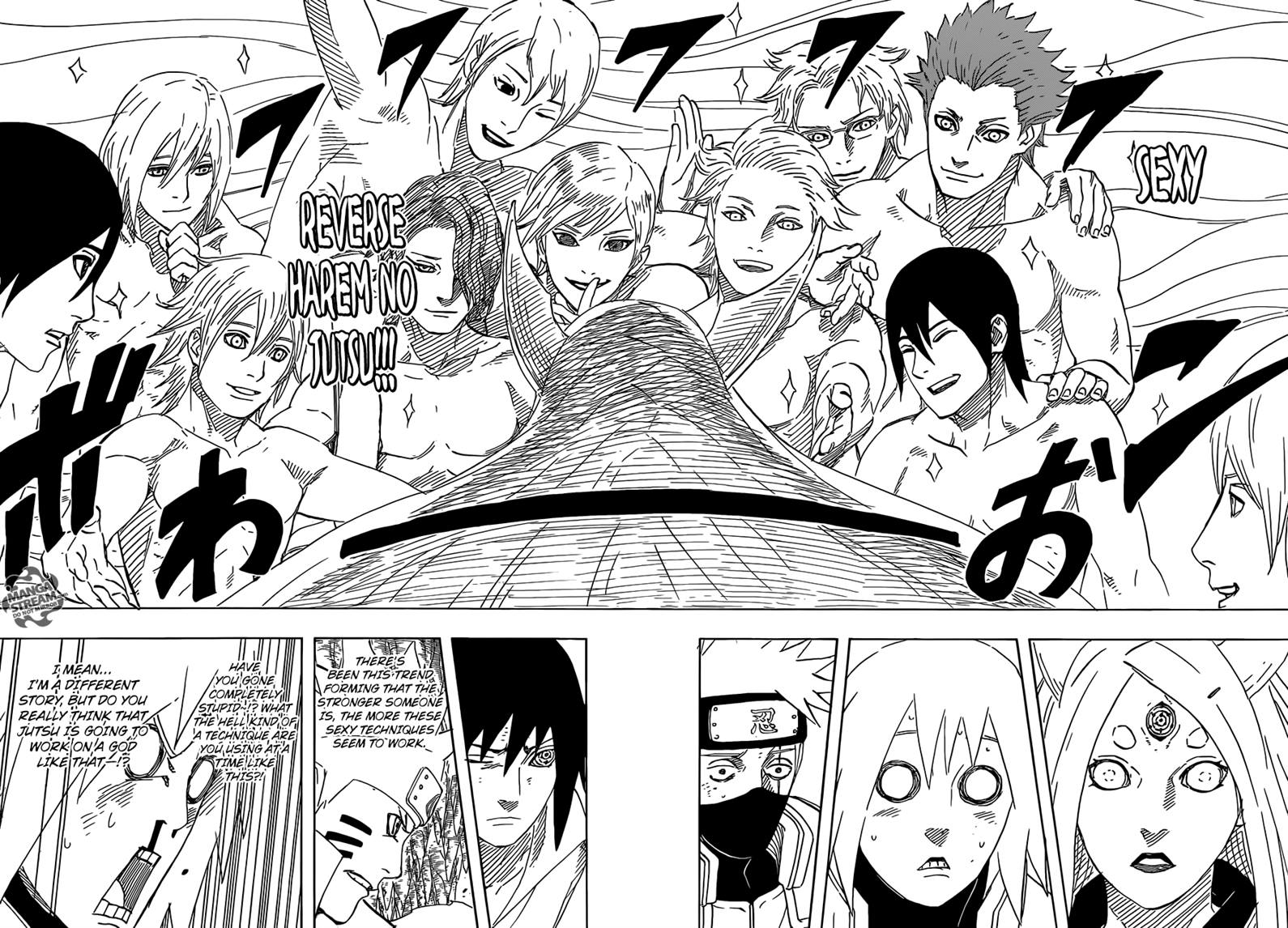 ---
Cue saxophone Hands down, favourite scene in the series. (jokes). But come on, we have to give Kishimoto props for coming up with this concept and drawing it in such an appealing way! Dipping his little toe into the shoujo world with a slight touch of sparkle in the background art here, I'm a proud fangirl.