Awesome Anime Fanart
---

Watching an anime can be inspirational. You might dress up as your favorite character, or take up their hobby, or discuss the show with others like you who adored the series. If you're more artistically inclined, you might be inspired instead to draw some anime fanart.
There are plenty of anime fanart images out there, but the mark of a truly amazing fanart piece is the artist's ability to capture the essence of the show and its characters, while adding a bit of their own style and personality. It's always interesting to see how some of these incredible artists depict some of the most popular characters in anime.
We've gathered some of the best anime fanart images we could find, and present them below.
---
---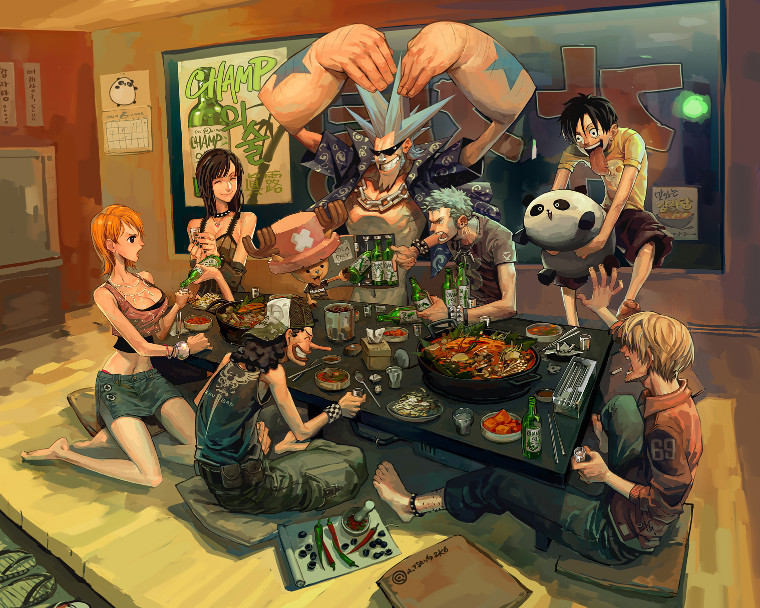 Fanart by Arnistotle


This awesome One Piece fanart shows the crew hanging out and just having fun. Each character retains the certain aspect of their personality and look that makes them unique, while the artist, Arnistotle, injects their own style into the image. The result is a more realistic but no less silly group shot.


---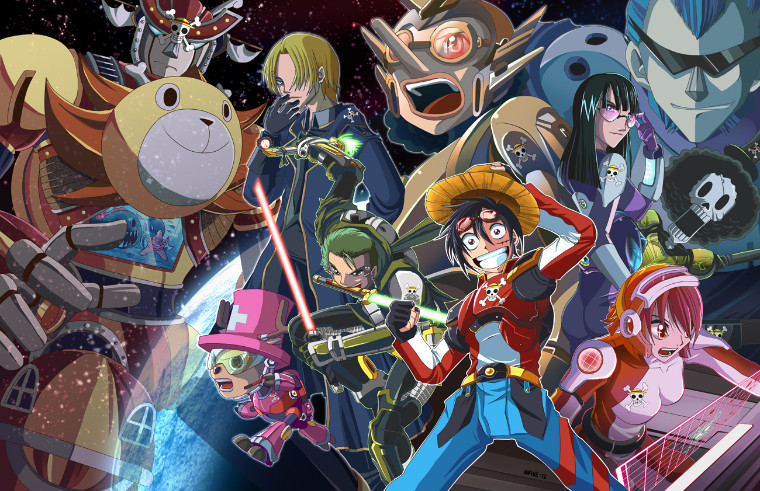 Fanart by Suzuran


The beauty of fanart is that it frees up the characters to do whatever we imagine -- like going to spaaaace! The amazing art style of Suzuran is a tribute to the anime and to mechs, robots, and sci-fi. They might not actually belong in that genre, but the crew sure looks great in space gear, don't they?


---

Fanart by Arasdel


Arasdel takes an interesting look at the crew by depicting them in grayscale. The detail and depth the artist can create by using nothing but shades of gray makes this One Piece fanart all the more impressive and amazing to look at. The splash of color for Luffy's hat completes the piece to perfection.
---
---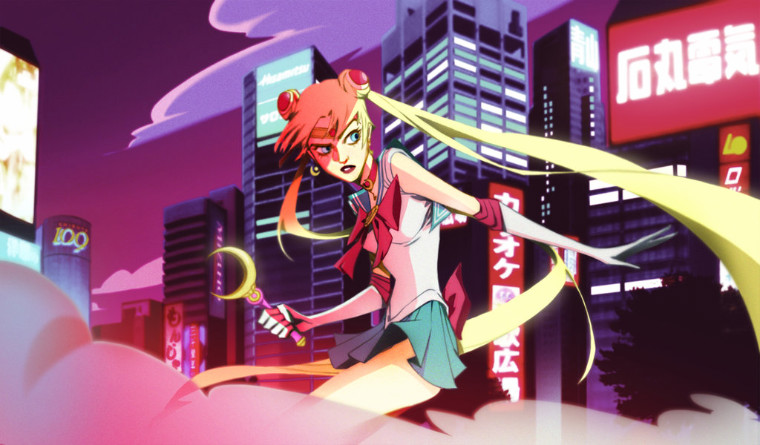 Fanart by AmeliaVidal


Not all fanart needs to be created in the same style as the original -- and Sailor Moon has gotten some pretty creative fanart over the years. AmeliaVidal's artwork is a great example of how to give a classic work a more modern spin. Sharp angles and highly stylized, this dynamic work is full of energy, and manages to capture the essence and details that make Sailor Moon instantly recognizable.


---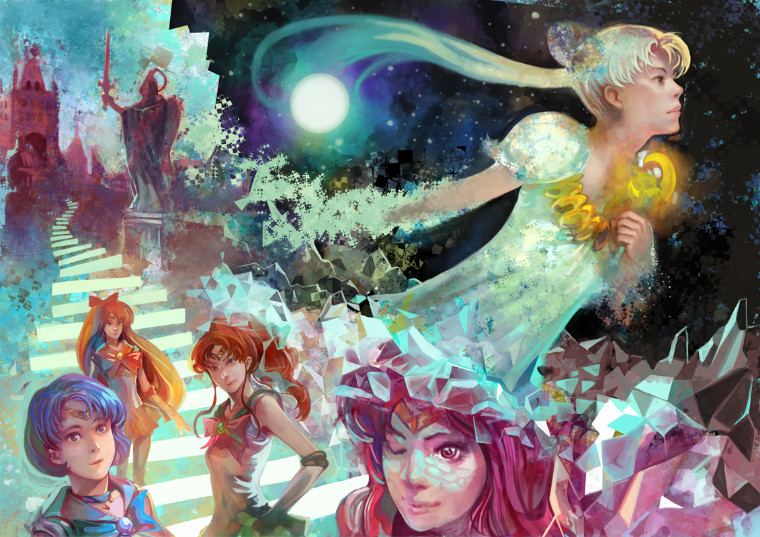 Fanart by K-Bose


Artist K-Bose brings Sailor Moon and her friends to life with their painterly art style. The art combines elements of realism with a bit of the abstract. Although this drawing stands out as being particularly pleasing, the rest of the gallery is well worth a peek.


---
Fanart by Nako-75


There are no words to describe this Sailor Moon fanart. It is absolutely epic. The scrolling style image is a loving homage to a beloved series, and a group picture held together by shapes and color that move the eyes ever downward to the final image. Included above is just a snippet -- make sure to click through to the original for the full impact.
---
---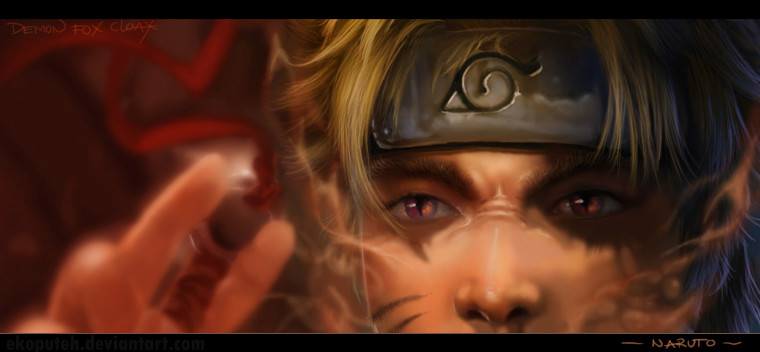 Fanart by Ekoputeh


The amount of detail in the face and eyes here are absolutely stunning. With just a small portion of a face, the artist manages to convey such a level of intensity and emotion, and a little bit of a feral nature. It's also incredibly clear which character and anime are being referenced -- all it takes is a few small details.


---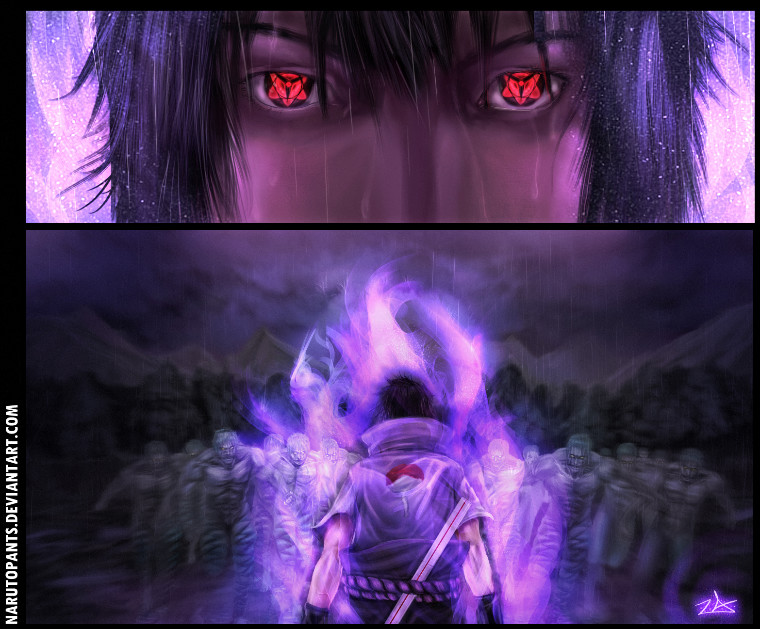 Fanart by NarutoPants


A haunting color scheme, a rain-drenched battlefield… this fanart captures the action and emotion of the series in just two panels. With this image we're treated to a view into Sasuke's nature.


---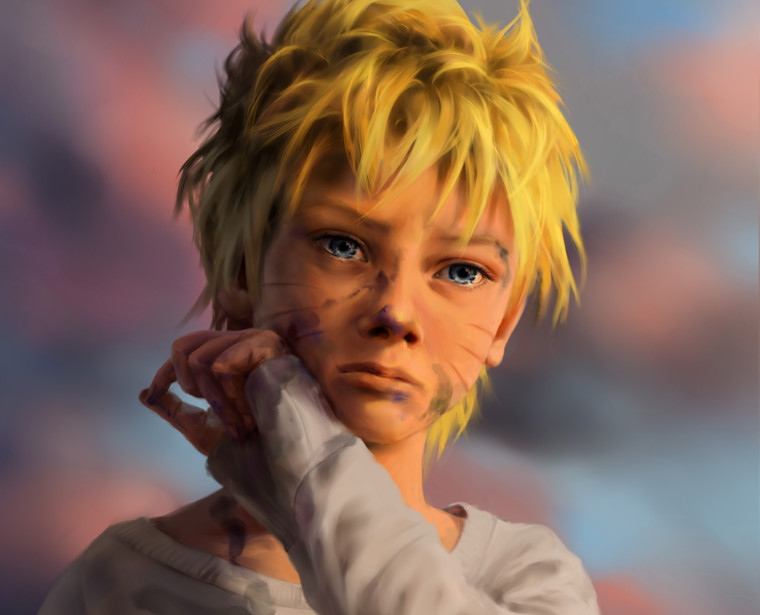 Fanart by Olggah - Click through to see uncropped image


Naruto's life hasn't been easy, and artist Olgahh captures this feeling wonderfully through a younger Naruto. Scruffy and dirty, you'd think this little boy was the kind to let life bring him down… until you look into his eyes. There, the artist painted a strength and wisdom beyond his years.
---
---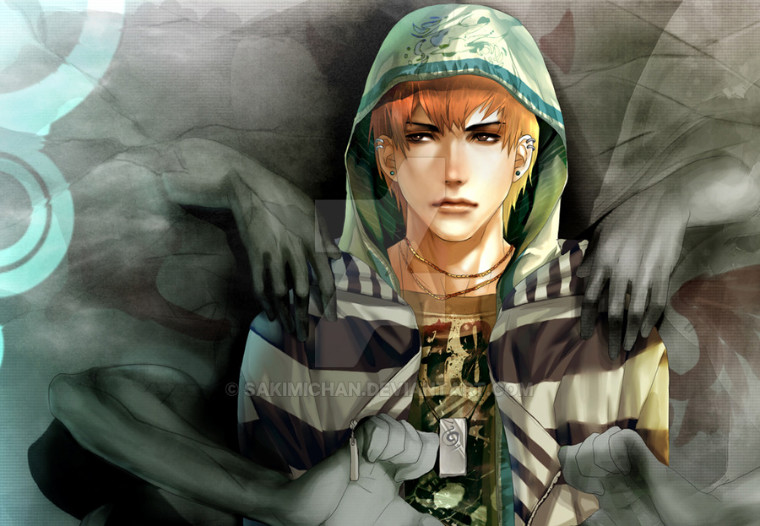 Fanart by Sakimichan


Sakimichan has a beautiful style that features strong black lines and a smooth coloring. Ichigo looks like he's caught in the middle of something he can't control. The color contrast and blending make this one extremely pleasing image to look at.


---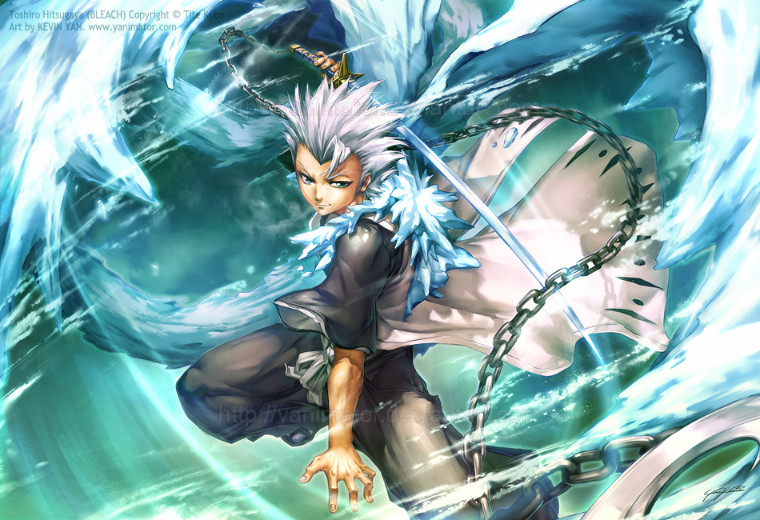 Fanart by Yanimator


Even non-main characters get love in the world of fanart. Here's an epic action shot of Shiro-chan showing off his skills. The clothing are caught in a moment of movement, and the surrounding icy tendrils add an even more dynamic element to the image.


---
Fanart by Keelerleah


Keelerleah adds a classic twist to Bleach characters Rukia and Byakuya by painting them in sepia. The image looks like a photograph from a wintery day, a moment when the two could take a break from life's insanity to enjoy the snow in the wilderness.
---
---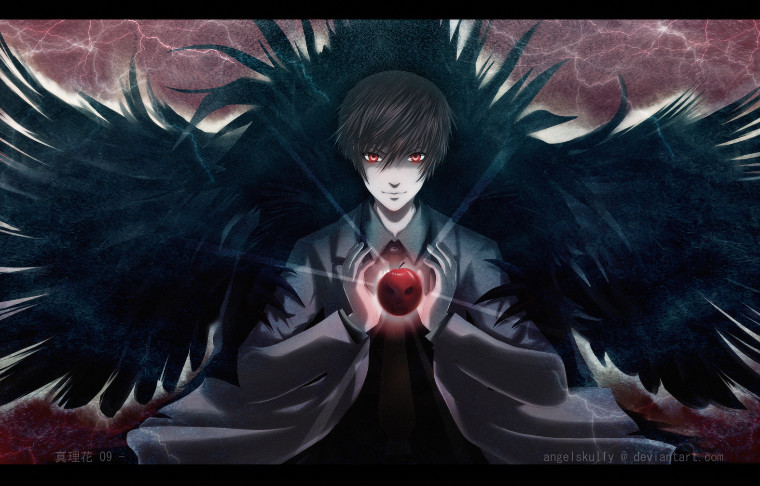 Fanart by Kuro-mai


It takes a certain kind of mind to have the mental capacity to mess with people's lives. Light has that kind of mind, as it's clear from this fanart. The level eyes and the darkness rising behind the character reveal his sociopathic tendencies. Symmetry and a great use of color make this one a perfect example of fanart done right.


---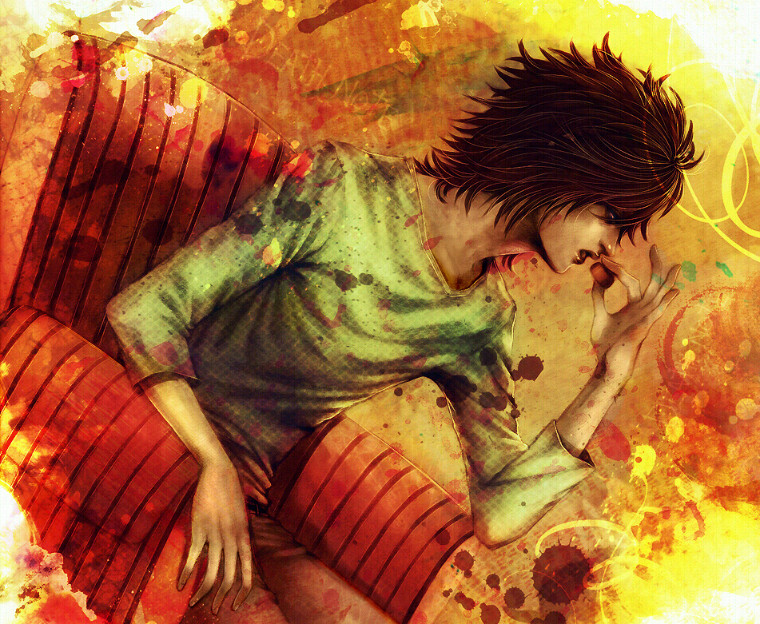 Fanart by PrincessElemmiriel - Click through to see uncropped image


We all know the real main character of Death Note is L, and of course he gets his fair share of fanart. This fantastic image paints L in his true colors, at ease in his favorite chair with the love of his life: chocolate. The background is simple but effective in framing the character, in his typically slightly tilted way of being.
---
Miscellaneous anime fanart
---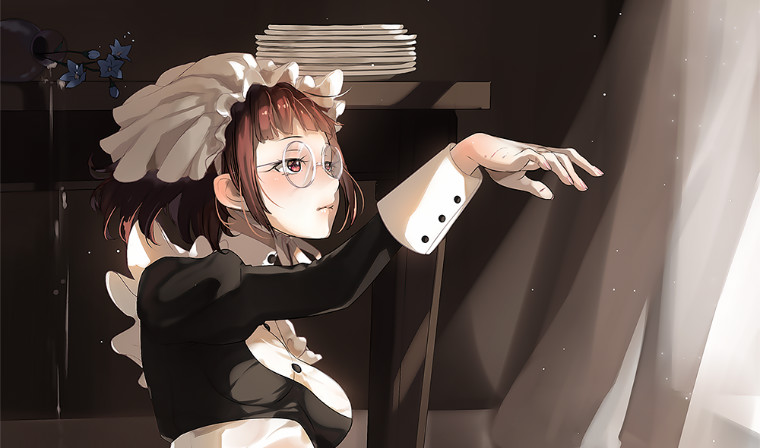 Kuroshitsuji (Black Butler) fanart by Marmaladica - Click through to see uncropped image


Often overlooked for her unflattering glasses and maid outfit (as though there can be such a thing as an unflattering maid outfit!), Mei-Rin gets a different look from Marmaladica. This eye-opening image makes us wonder why we never really noticed her before. Beautiful, crisp lines and a wistful expression turn Mai-Rin into a heartthrob.


---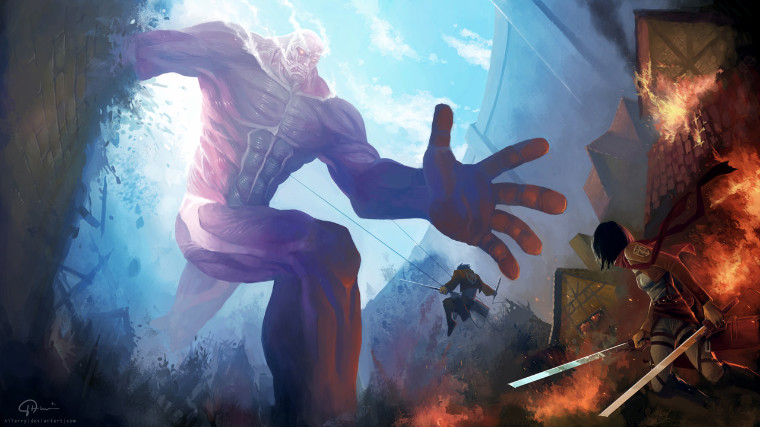 Fanart of Shingeki no Kyojin (Attack on Titan) by Hifarry


Drawing the titular Titans from Attack on Titan is not easy -- it requires knowledge of muscles and anatomy. In this anime fanart, the artist doesn't just depict the Titan well, but also captures an incredible sense of scale (and danger).


---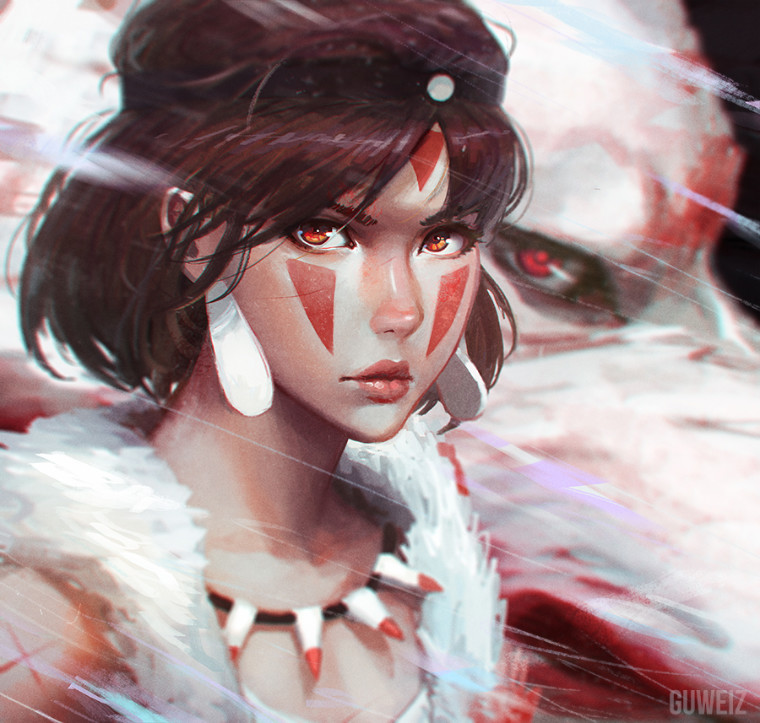 Fanart of Mononoke Hime (Princess Mononoke) by Guweiz


The determination in San's face is captured perfectly by Guweiz in this image. San and her trusted companion are drawn with a limited palette, and the result is entrancing. The use of red and blur bring even more focus to those hypnotizing eyes, and enhances her beautiful markings and lips.


---
Arvalis's realistic portrayals of Pokemon are somewhat legendary; in fact, you might have already seen some. This reimagining of Bulbasaur is just one of the artist's amazing collection of realistic Pokemon. Some Pokemon are seen as cute little critters, but Arvalis shows the true nature of Pokemon like Bulbasaur and his evolutions in these striking images. Somewhat of a cross between a plant and a horned toad, these depictions are pretty horrifying. We wouldn't want to cross these creatures in real life…!