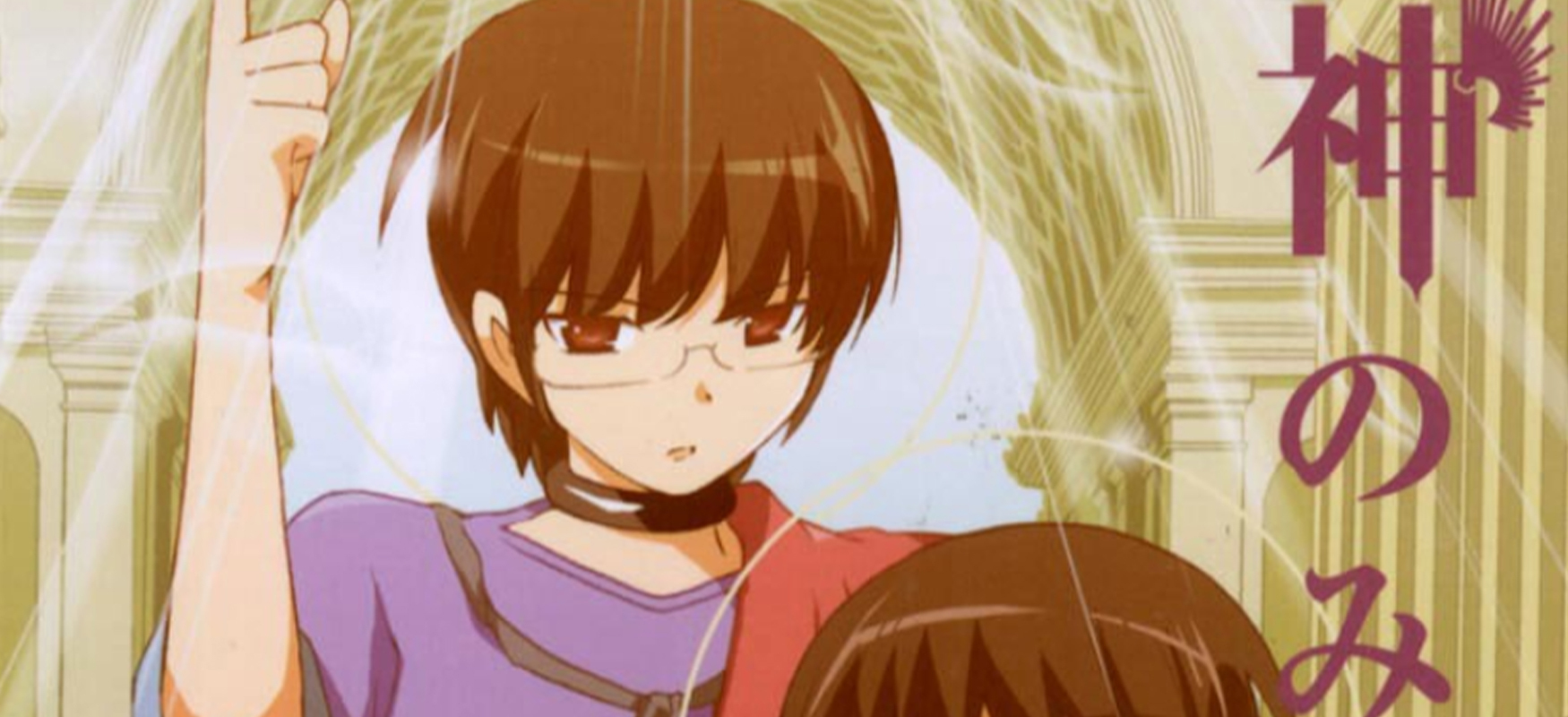 VIZ Media, Yen Press, Dark Horse, Kodansha, Vertical, Seven Seas, Crunchyroll, J-Novel Club—the localisation playing field is wider than ever, but not every manga has the fortune of being officially translated because, well, there's just too darn many to sift through! Not even scanlators can cover every base.
It's easy for minor manga to miss out, but even some of the most popular series on MAL, going as high as the top 100, have yet to receive an official release! So in this list, I'll be going over the most popular manga yet to be licensed in English, but I've also noted official licenses in other languages for reference. This does not include manhwa, manhua, or novels.
Parts 5-8 of JoJo no Kimyou na Bouken would otherwise be listed (yes, all four), but since the series has an official translation currently making its way through Part 4, I think it's safe to say that they're guaranteed to be released in due time.
Dont forget: we regularly get surprise license announcements (most recently Hokuto no Ken from VIZ Media), so there's always hope for your favourite series!


---
Members: 56,021 (#140) | Published: Feb 20, 2012 to Aug 5, 2015 | Volumes: 12
---

Synopsis
Whenever Suiren Shibazeki walks by, heads turn due to her captivatingly cute looks. In elementary school, boys would pay too much attention to her, to the point where she avoided them altogether. In middle school, she attended an all-girls school in the hopes of escaping all the unwanted attention, but she was still smothered by her classmates' coddling. As a result, Suiren now rarely speaks and maintains an expressionless face.
Advancing to high school, Suiren returns to a co-ed school and is once again the center of attention. The boys refer to her as "Takane no Hana," flower on a high peak, unreachable and idolized from afar. However, one boy outside her sea of admirers catches her eye—Kouha Kawasumi, a talented karate student who is just as quiet as her. While he may not return her immediate affection, Kouha saves her from a group of boys, jump-starting the heartwarming romance that blossoms between the two soft-spoken youths.
(Licensed in Italian, German, and Chinese)


---
Members: 57,252 (#137) | Published: Aug 9, 2002 to Sep 17, 2014 | Volumes: 61
---

Synopsis
Kenichi Shirahama is a good-natured but bullied 15-year-old boy. Tired of being weak, he joins his school's karate club to grow stronger, only to end up as mere target practice for his seniors. However, the beautiful transfer student Miu Fuuriniji changes Kenichi's undesirable fate: she is a first-rate martial artist who introduces him to Ryozanpaku dojo.
There, Kenichi meets the dojo's six eccentric masters, who then decide to take him in as their disciple! Shijou Saikyou no Deshi Kenichi tells the story of history's strongest disciple Kenichi as he trains tirelessly under the world's greatest martial artists—who each specialize in their own martial art—to gain the strength to protect the people and values important to him.
(Licensed in French, Italian, and Chinese)


---
Members: 68,466 (#103) | Published: Jan 23, 2009 to Feb 1, 2013 | Volumes: 13
---

Synopsis
When Tatsuhiko Kido moves to the city to attend art school, all he wants is a normal college life full of fun, friends, and cute girls. But his life takes a dramatic change when he peers through a hole in his apartment wall and sees his neighbor Emiru Ikuno masturbating while facing his direction. To make matters worse, he was caught peeping by Emiru, so he barges into the next room to apologize. Unfortunately, he falls into a compromising position with Emiru who quickly snaps a photo and blackmails him into having a mutual peeping relationship. And to make matters more interesting, he learns that Emiru is in his class at school!
Although initially curious and only somewhat peeved by their relationship, it begins tearing at Kido's psyche, his sanity, and the relationships he has with other women. Despite its smutty appearance, Nozoki Ana is a deeply psychological story about guilt, eroticism, and finding love in strange places.
(Licensed in French, Italian, and Chinese)


---
Members: 74,669 (#89) | Published: Feb 17, 2005 to Jan 22, 2015 | Volumes: 19
---

Synopsis
Wishing she would live up to the ideal, Kanzaki Nao's father named her thusly for "honesty." Nao has more than lived up to her father's wishes—even exceeding them and earning the label of "a foolishly honest girl." This makes Nao the least qualified candidate for the high stakes "Liar Game," where winning requires deceiving the opponent out of their money and losing means receiving massive debt; however, that doesn't stop a box containing a hundred million yen in cash and a card informing her of her participation in the game from arriving at her doorstep, nor does it stop her from being promptly tricked out of the entire sum of money. Upon hearing that a genius swindler, responsible for the bankruptcy of a major corporation, is being released from jail, Nao goes to the swindler, Shinichi Akiyama, to enlist his help. With that, the two are drawn into the dark, greed-filled, and deceptive world of the Liar Game.
(Licensed in French, German, Dutch, and Chinese)


---
Members: 75,928 (#82) | Published: Aug 24, 2011 to Jun 24, 2016 | Volumes: 11
---

Synopsis
Nothing is beyond Naoto Yanagi, heir to the Yanagi business conglomerate. Idolized for his athletic and intellectual competence, looks and wealth, Naoto lived like a king during his elementary school days—then entered Mikoto Kujou, a plain, gloomy-looking transfer student.
Due to her low financial status, Naoto was initially apathetic towards Mikoto. But despite having just arrived at his school, she completely eclipsed him in everything by consistently scoring top marks in exams and placing first in athletic events. After a brief confrontation with her that left him shocked, Naoto vowed to outdo her no matter the cost.
Ten years later, they are now students attending the same college. Having failed to defeat Mikoto throughout middle and high school, Naoto decides they will have one last game: if he can make Mikoto fall in love with him and then break her heart, it will be his victory. However, he finds himself falling in love with her instead...
(Licensed in German, Spanish and Chinese)


---
Members: 80,434 (#75) | Published: Jan 26, 2006 to ? | Volumes: 59 (ongoing)
---

Synopsis
During the Warring States period in China, Li Xin and Piao are two brother-like youngsters who dream of becoming Great Generals, despite their low status as orphaned slaves. One day, they encounter a man of nobility, who gives Piao an opportunity to undertake an important duty within the state of Qin's royal palace. Parting ways, Xin and Piao promise each other to one day become the greatest generals in the world. However, after a fierce coup d'état occurs in the palace, Xin meets with a dying Piao, whose last words spur him into action and lead him to encounter the young and soon-to-be king of Qin, Ying Zheng.
Although initially on bad terms, Xin and Zheng become comrades and start on a path filled with trials and bloodshed. Zheng's objective is to bring all the warring states under Qin, and Xin seeks to climb to the very top of the army ranks. Against a backdrop of constant tactical battle between states and great political unrest, both outside and within the palace, the two endeavor towards their monumental ambitions that will change history forever.
(Licensed in French, Italian and Chinese)


---
Members: 84,006 (#68) | Published: Mar 28, 2008 to Aug 22, 2008 | Volumes: 1
---

Synopsis
They wanted to die for their own reasons.
Juri Mutou is the daughter of a once-famous pianist whose career came to an end after giving birth to her. After a traumatic event she experienced as a teenager, Juri has attempted suicide three times and has come to hate her mother. With her life clouded due to a dark past, her aunt Monica, a member of the clergy, invites her to visit a convict sentenced to death.
Yuu is a death row inmate charged with murdering three people, leading to many attempts at ending his own life within his jail cell. He frequently receives letters from Monica, who hopes to help him, but sees this as as an act of pity. But when Yuu decides to meet Monica to say that he wants her to stop sending letters, he encounters Juri, a meeting that would change both of their lives.
(Not licensed in any language)


---
Members: 91,051 (#62) | Published: Apr 9, 2008 to Apr 23, 2014 | Volumes: 26
---

Synopsis
Keima Katsuragi is a high school student better known online as the "God of Conquest," the man who can obtain the heart of any dating sim girl. In his opinion, real life is an awful game; three-dimensional girls are annoying and false representations of how a real girl should be.
One afternoon, while taking a break from cleaning duty, he stumbles across a strange message that goads him to conquer a girl. On a whim, he accepts, and his consent summons a girl named Elucia "Elsie" de Lute Ima, a denizen of hell tasked with capturing runaway spirits that have festered in girls' hearts. Keima is shocked and tries to escape, but Elsie tells him that failure in fulfilling the newly-formed contract will result in the termination of his life!
Tasked with capturing the runaway spirits, Keima uses his expertise and knowledge of dating sims to obtain the hearts of girls in real life.
(Licensed in French, Italian, German, and Chinese)


---
Members: 91,868 (#61) | Published: Sep 2007 to Mar 2008 | Volumes: 4
---

Synopsis
Fourteen-year-old Kakeru Kurosawa is an antisocial junior high school student who looks down on his classmates—but beneath his superiority complex is a hopeless young teenager who uses masturbation as a pastime. Using erotic thoughts of his female classmates as stimulus, he locks himself daily in a seldom-used girl's bathroom at school to do his dirty deed.
One day during class, Kurosawa witnesses the popular girls bullying the timid Aya Kitahara. Although not one to be riled over such matters, he decides to deliver retribution with his own hands. In a daring move, he steals the uniforms of the bullies and dispenses his "white justice" over them.
Although satisfied with his exploits, Kurosawa's troubles are only just beginning. While going about his daily routine, he is suddenly confronted by Kitahara, who identifies him as the culprit behind the uniform incident, and blackmails him into terrorizing the other girls in the class the same way he dealt with her bullies. Left with little choice, Kurosawa agrees, and thus begins a coming-of-age story that deals with consequences, bullying, and people's ability to change.
(Not licensed in any language)


---
Members: 96,346 (#57) | Published: Feb 23, 2009 to Mar 13, 2015 | Volumes: 28
---

Synopsis
Ishiyama High—land of the delinquents. No matter how tough you think you are, you don't mess with an Ishi-high student. One of the most infamous students is first year Tatsumi Oga, called "Demon King" by those he's defeated.
One day, while Oga is finishing off a gang that attacked him, he stumbles upon an infant. In a rare moment of kindness, Oga tries to care for the baby. As a result, the child becomes overly attached to him. In a panic, he brings the baby to his best friend Takayuki Furuichi's house. While there, they are attacked by Hildegard, a demon maid who says the baby is actually Kaiser de Emperana Beelzebub IV. She also reveals that he was sent here to destroy humanity, on a whim of his father Beelzebub III, Great Demon Lord of the Demon World. After failing to remove Baby Beel from Oga, she declares that he must raise him, as moving more than 15 meters away will result in instant death for Oga.
With his delinquent past and unfriendly nature, Oga must deal with the burden of raising a demon baby. Beezelbub follows his story through encounters with demons and dangerous classmates, all while being an unorthodox role model and carer for the young Baby Beel.
(Licensed in French, Italian, German, Portuguese, and Chinese)
---
Which unlicensed manga are you still holding out for?