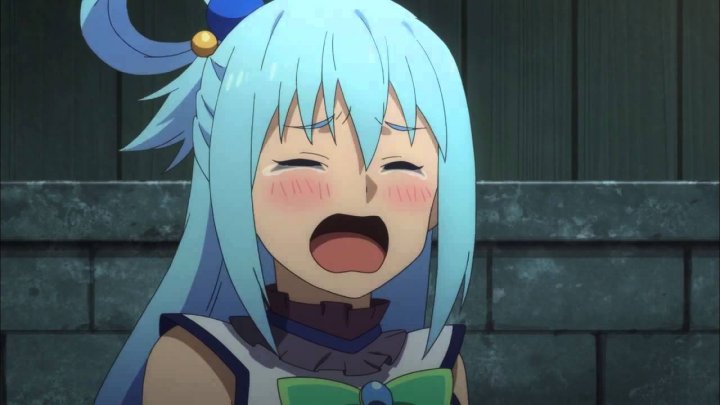 Screenshot from Konosuba. Studio Deen.
I hate to be the bearer of bad news, but it looks like it might be a while before we get another season of Konosuba… or one at all. According to Tokyosaurus, the author of Konosuba left a thank you note at the end of his latest light novel. In it, he thanks the animation team for all their hard work and adds that he hopes to collaborate with them again if the opportunity arises. While not a definite end for the Konosuba anime, it does imply that there isn't something currently in development.


Once you are done crying, you might want to consider why such a popular series isn't getting a third season. Unfortunately, that has little to do with the popularity of the series and more to do with the publisher of Konosuba, Kadokawa. Much like the animated toy cartoons of years past, the anime's sole purpose is to serve as a giant advertisement for the light novels. Considering that Konosuba was second in sales just behind the Your Name light novel, it certainly did its job. Unfortunately, that means we probably won't see another season until the franchise needs another boost in sales.


The Youtube video explaining this and more is below, and here's hoping we'll eventually get to see Kazuma and the gang in anime form once again.


Source: Tokyosaurus