---
It's Time to Get Medieval
---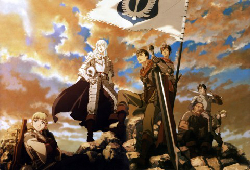 These shows come highly recommended if you're a fan of the medieval genre in anime. Truth be told I don't think anime production companies make enough old-school medieval shows, let alone quality ones. The following list contains ten quality shows that any anime fan of the genre should watch. Of course preference for the shows listed may differ from person to person. But if you're looking for medieval shows to watch, these ten shows - that are in no particular order - are a good place to start. Here we go!


---
Let's Get Into This Medieval Anime Showcase
---
---

A Story of young prince Arslan's journey to win back his home, Arslan Senki features meticulously orchestrated fight scenes and crisp animations with a color palette that really pops. While chronicling his development as a character, we encounter all the trappings of what makes for an enjoyable whirlwind medieval adventure: betrayal, revenge, camaraderie and everything in between. For a truly epic medieval anime, look no further.
---
---

Nanatsu no Taizai was the surprise hit of 2014 by A-1 Pictures. Both the manga and the anime are going strong; the manga has sold 10 million copies and the anime has been renewed for a second season. There is good reason for this show's success; Nanatsu no Taizai is funny, action-packed, and full of rich characters. The basic plot of the shows is about a renegade group of knights called "The Seven Deadly Sins" reuniting to overthrow a elite corrupt military order trying to seize power for themselves. The strength of this show isn't its traditional adventure story, it is the people who inhabit its fantasy world.
---
---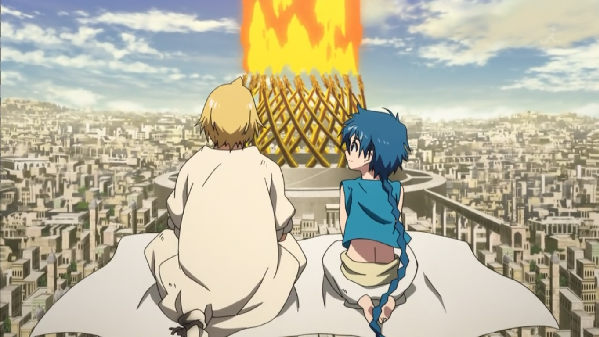 This is a medieval anime in appearance only. A fairly light-hearted tale with occasional emotional resonance that tells the tale of Aladdin - a young and naive magician in possession of a powerful djinn (genie) - and a journey which begins with the exploration of 'dungeons'! These dungeons, however, are a little special, and within each one resides a djinn that can grant you great power. A breezy shounen anime romp with surprising depth.
---
---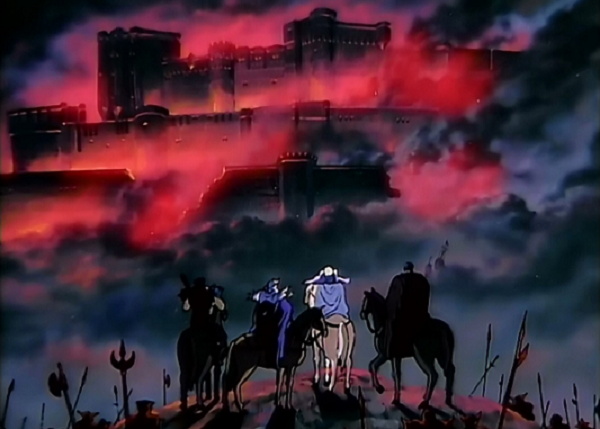 This one's a little different from the rest on this list. The plot features standard world domination type stuff and an all powerful sorcerer, while mixing humor (either intentional or not) and medieval action with a gritty 90s animation style. It's fairly divisive and your enjoyment of this short 6 part OVA will depend on whether you appreciate the absurd brand of comedy it brings to the medieval genre. Whether you think it's so bad it's good, or so bad it's still just kind of bad, it's worth checking out just to decide which side of the fence you're on.
---
---
If you enjoy insane action and seeing women with giant swords kill demonic monsters, then Claymore is your show. Based off the popular dark fantasy manga by Norihiro Yagi , the anime anime aired in 2007 courtesy of Madhouse. Like most Madhouse shows, the animation style is breathtaking. Defiantly well worth a watch, especially considering that their is only 26 episodes to get through. Though some critics have complained about the anime adaption's compromises when compared to the manga's story-line.
---
---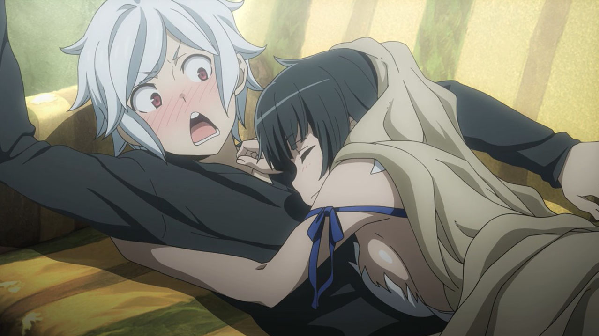 We have our first (romantic) comedy! Taverns, magic, and knights in armor don't have to be all doom and gloom. "Dungeon ni Deai wo Motomeru no wa Machigatteiru Darou ka" or "Is It Wrong to Try to Pick Up Girls in a Dungeon?" (you thought just one version of the name of this show was long) follows Bell Cranel as he journey's into 'dungeons' with the help of his goddess Hestia and various other adventurers he encounters in his journey. While there is a fair share of action in this one, it's definitely got a light-hearted, less serious edge that the other titles in this collection are missing.
---
---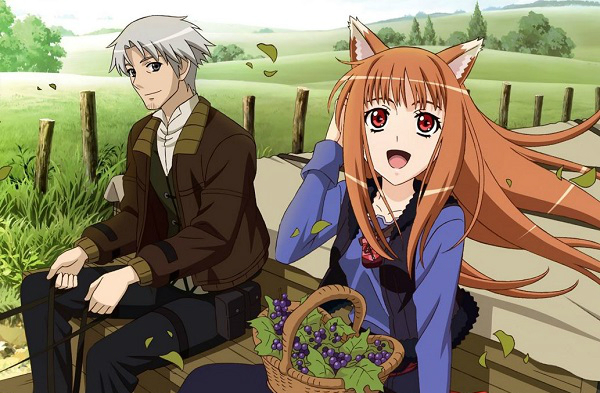 Based off the extremely popular light novels by Isuna Hasekura, with illustrations by Juu Ayakura, the anime adaption of Ookami to Koushinryou by Imagin is one of the most unique medieval anime you can watch. The overall plot revolves around Kraft Lawrence, an aspiring merchant who takes under his wing a mysterious harvest deity named Holo. Holo agrees to help Kraft's business ventures in exchange for safe passage back to her homeland. What is so interesting about this show is that the backdrop of this story seems relatively mundane: trading and business. The story features a lot of dialogue, and this is by no means is an action show. But if you're looking for a refreshing, and quality show set in the medieval era, look no further then Ookami to Koushinryou.
---
---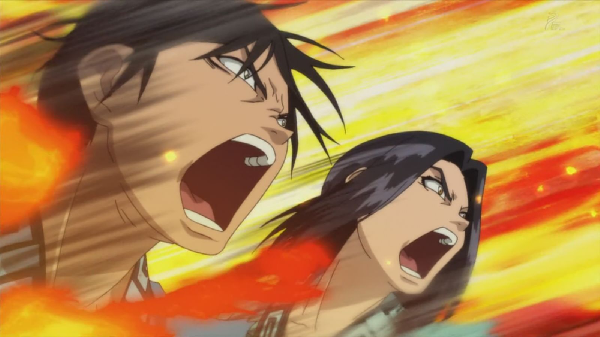 With Lord of the Rings esque battle scenes and an emphasis on strategy and political intrigue, Kingdom presents us with military and life lessons in the vein of Sun Tzu's The Art of War. Which is fitting because this anime is set in the warring states period of China. Despite the militaristic overtones, this is a very emotional show staged in a country that is not often the focus of anime. Though a strange mix of CG and traditional animation is utilized - and is at times, quite frankly, badly done - if you can overlook this, it might be an anime worth investing your time into.
---
---

Maoyuu Maou Yuusha is an interesting show and I believe any fan of the medieval genre should watch it. The premise of this show is basic enough: a hero tries to stop a war between humans and demons. He eventually encounters the "Demon Queen," and both realize that they want peace between their two peoples and attempt to carry it out. The show has a lot of similarities with with Ookami to Koushinryou but does have some negatives that hamper it. Like Ookami to Koushinryou, Maoyuu Maou Yuusha isn't really a story about grand battles, but is more about subtle details like economics and diplomacy. Both shows feature a romantic story line as well. Maoyuu Maou Yuusha is not a bad show but it would benefit from some better writing and more episodes to give the plot some breathing room.
---
---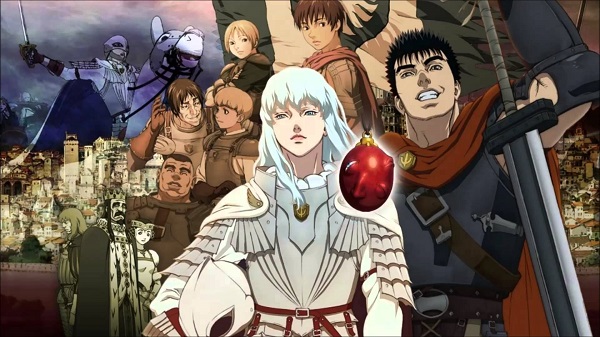 No list recommending medieval anime would be complete without including Berserk. Kentaro Miura, the creator of Berserk, is a madman. Few dark fantasy epics are as original and as entertaining as Berserk. "Epic" doesn't even begin to describe it. A traveling warrior named Guts finds himself fighting a great evil that has taken control of the land. Through extremely long flashback sequences, that tend to be longer then most anime shows, we gain insight into how Guts came to be where he is. A story about, wars, betrayal, and evil, Berserk is a must watch anime and a must read manga for any fan of the medieval genre.