---
Which anime director deserves a spot in the hall of anime fame?
---
Hayao Miyazaki's retired. Isao Takahata's getting on in years and works very slowly, so consider him essentially retired as well. Mamoru Oshii's focused on live-action and hasn't directed anime since 2008. Satoshi Kon passed away.
So what directors should anime fans be paying attention to these days?
There are a few names who have been getting hype. Mamoru Hosoda keeps on making hits (The Boy and the Beast comes to American theaters March 4th) and Makoto Shinkai has his die-hard fans. Then there are those who work less frequently but are always celebrated when they make something: your Hideaki Annos, your Katsuhiro Otomos, your Shinichiro Watanabes (pray his sudden burst of productivity with two shows in 2014 wasn't a fluke and we don't have to wait another decade for his next show). But there's another name every anime fan should be aware of, who has been responsible for some of the most exciting animation of the past two decades, yet has only recently begun to receive the worldwide recognition he deserves: Masaaki Yuasa.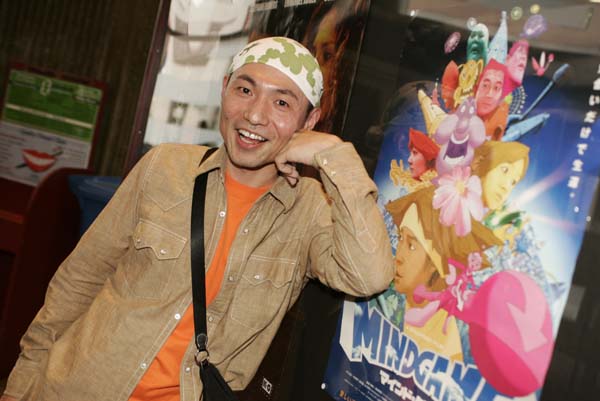 Meet the animator, director, and businessman extraordinare - Masaaki Yuasa!
---
Yuasa the Animator
---
Check out this showcase of scenes animated by Yuasa!
Yuasa started his animation career in the '90s doing animation work on Crayon Shin-Chan and Chibi Maruko-Chan, among other series. At Studio 4C, he got to really stretch his surreal artistry in the short films Noiseman Sound Insect and Cat Soup. From the start, it's clear his interests weren't in traditional "anime-style" animation, preferring sketchier, more exaggerated art. Perhaps this is one of the reasons his overall body of work hasn't been as widely celebrated among anime fans; he doesn't do your typical moe girls or pretty boys. His influences are international and eclectic, ranging from Looney Tunes director Tex Avery to Russian stop-motion animator Ladislas Starevich to the Beatles' Yellow Submarine. Many American viewers first saw his distinctive animation style on display in a drug trip sequence in episode 9 of Samurai Champloo (he'd collaborate with Shinichiro Watanabe again later on to direct the 16th episode of Space Dandy).
---
Yuasa the Director
---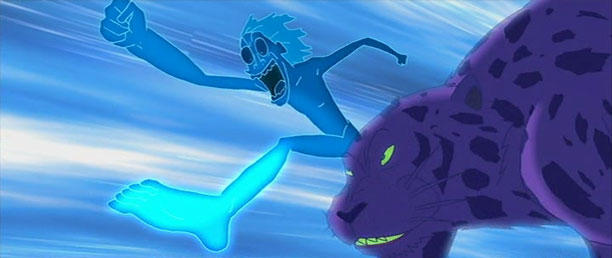 The spectacular artwork and complex storyline of Yuasa's first major creation, Mind Game, will truly blow your mind!
Yuasa's directorial debut was the pilot for the children's anime Vampiyan Kids. It was deemed too dark and weird and he wasn't involved in the series that actually aired. But Yuasa's undeniable talent led him to a major opportunity to write, direct, and design Mind Game, the movie adaptation of Robin Nishi's manga. Taking a bizarre storyline involving yakuza, parties inside a whale stomach, and God, the movie's an animator's dream. Blending traditional animation, CGI, and rotoscoping, the film's visual power led cult animator Billy Plympton to deem it the "Citizen Kane of animation." Long unavailable in the US outside of film festival screenings, the movie was finally released on Netflix last year.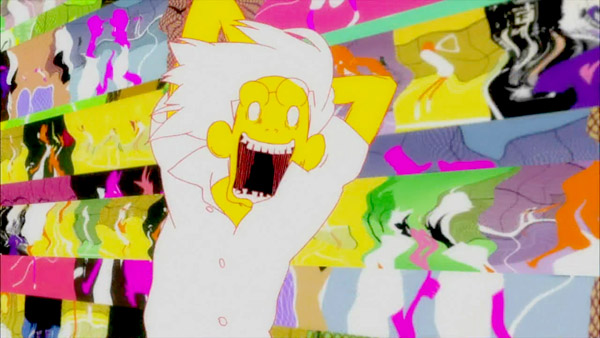 The Tatami Galaxy anime is out of this world!
Mind Game established the existentialist viewpoint that reoccurs throughout Yuasa's work, where higher powers are incomprehensible, there is no reward in the afterlife, and living in the now is the most important thing. Yuasa's first two TV series, the monster romance Kemonozume and the deceptively cute sci-fi dystopia Kaiba, took this worldview to darker places, while his next two series, the Groundhog Day-esque college comedy The Tatami Galaxy and the sports series Ping Pong the Animation, were lighter series emphasizing optimism. The strange wonder of the life cycle is a theme that fascinates Yuasa, the subject of both his Genius Party short film "Happy Machine" and his Adventure Time guest episode "Food Chain."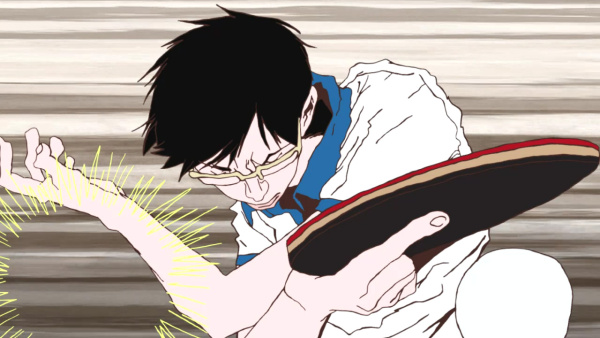 Ping Pong The Animation is one of Masaaki Yuasa's most renowned creations - a true animated masterpiece!
---
Yuasa the Businessman
---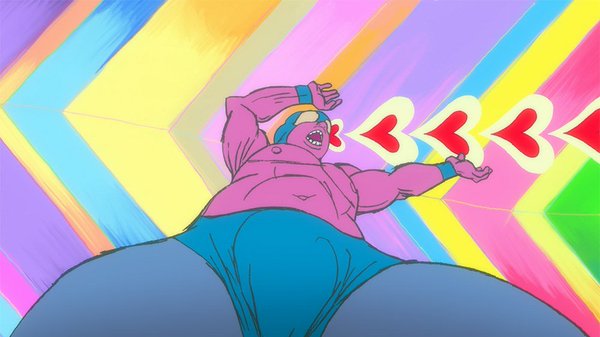 One of the most successful crowd-funded anime in existence, Kick-Heart helped spread the innovative method enabling future business opportunities.
Yuasa's also developed a strong business sense. His comedic short film Kick-Heart became one of the first anime crowd-funding success stories. In 2014, he founded his own animation studio, Science Saru, together with frequent collaborator Eunyoung Choi (an animator who also directed the 9th episode of Space Dandy and the 20th episode of Casshern Sins). They've done animation work for recent Shin-Chan movies and for the Cartoon Network (in addition to the Yuasa-directed "Food Chain", they animated the opening theme to the "Stakes" miniseries and a short film promoting the game O.K. K.O. Lakewood Plaza Turbo), and Yuasa's busy at work on his next feature film!
Adventure Time Food Chain song
Let's end this piece in the most fitting way. Here's the ending song from Yuasa's Adventure Time episode "Food Chain"!