All ranking information was taken on the date of publication.
---
Top 20 to 11
---
---
MAL Rated 8.05, Ranked #466
Aired Fall 2013
Produced by Satelight
Watch on: Crunchyroll

The adaptation of the second White Album romance visual novel, White Album 2 is not a direct sequel of White Album, and features a new set of characters in a new setting. While both White Albums take place in the same area, White Album 2 focuses on the love triangle in a high school light music club. This anime features on our Top Romance Anime list!
---
---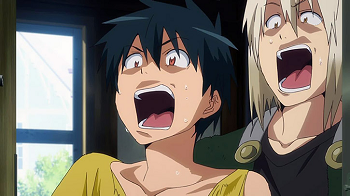 MAL Rated 8.08, Ranked #429
Aired Spring 2013
Produced by White Fox
Watch on: Funimation, Hulu, Animelab

What would you do if your co-worker was actually the devil? In a ridiculous turn of events, the ruler of Hell and his faithful servant end up stranded in Tokyo! And with no qualifications whatsoever, it looks like the only thing they can do to survive is work part-time jobs!
---
---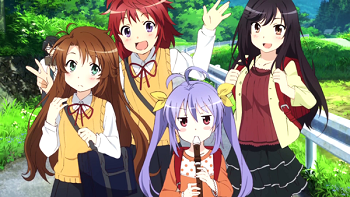 MAL Rated 8.10, Ranked #413
Aired Fall 2013
Produced by Silver Link
Watch on: Crunchyroll, Hulu

The "Cute girls doing cute things" genre has been around for a while, but this especially charming slice-of-life stands out for taking place in a quiet town in a truly rural area of Japan. The main characters are literally the only female students in their school!
---
---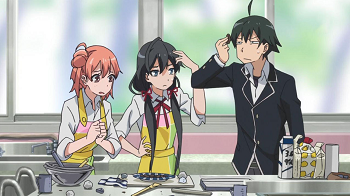 MAL Rated 8.12, Ranked #394
Aired Spring 2013
Produced by Brains Base
Watch on: Crunchyroll, Hulu, Animelab

Hachiman is jaded with the world, and with anything to do with youth-but he's still a high schooler! In an effort to revitalize the "dead-eyed" Hachiman, his teachers force him to join the Service Club in order to better understand his peers!
---
---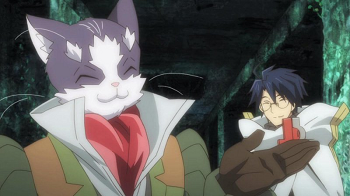 MAL Rated 8.20, Ranked #301
Aired Fall 2013
Produced by Satelight
Watch on: Crunchyroll, Hulu, Animelab

An expansion update to popular MMO Elder Tale transported 30,000 Japanese players' real selves into the game! Now the characters must accept their new home, along with the challenges and dangers that comes with it.
---
---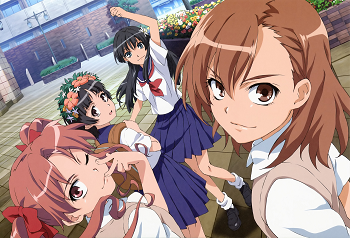 MAL Rated 8.20, Ranked #306
Aired Spring 2013
Produced by J.C.Staff
Watch on: Hulu

The second season of A Certain Scientific Railgun, Toaru Kagaku no Railgun S continues the adventures of the four girls in Academy City. This time, Mikoto discovers there's something shady afoot when a friend claims they saw her somewhere she had no memory of going. Shocking!
---
---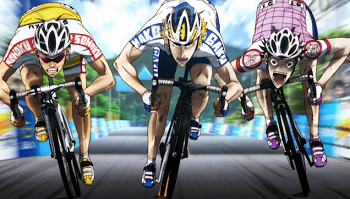 MAL Rated 8.21, Ranked #292
Aired Fall 2013
Produced by TMS Entertainment
Watch on: Hulu, Crunchyroll, Animelab

Sakamichi Onoda is an anime otaku, and is looking forward to joining the anime club in his new high school. The only problem is, it's been shut down due to unpopularity... That's okay, because his new classmates have their hearts set on making him join the cycling club!
---
---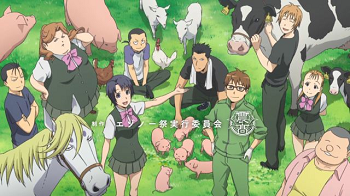 MAL Rated 8.21, Ranked #287
Aired Summer 2013
Produced by A-1 Pictures
Watch on: Crunchyroll

Yuugo Hachiken didn't make it into the prestigious high school he applied for, and his parents never let him live it down. To escape from the daily looks of disappointment, he decides to attend a faraway agricultural school under the assumption that the low academic requirements would give him more time to prep for university.
---
---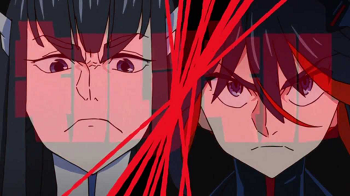 MAL Rated 8.27, Ranked #228
Aired Fall 2013
Produced by Trigger
Watch on: Netflix, Adult Swim, Hulu, Crunchyroll, Animelab

The people behind other wacky anime such as FLCL and Tengen Toppa Gurren Lagann didn't fail to please with another original breakout hit in Kill la Kill! Equal parts vulgar comedy, bombastic action, and coming of age tale, this anime is poised to go down in anime history.
---
---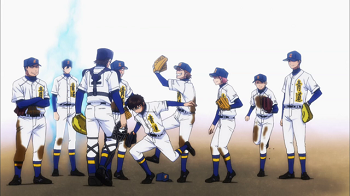 MAL Rated 8.28, Ranked #221
Aired Fall 2013
Produced by Madhouse and Production I.G
Watch on: Crunchyroll

Eijun Sawamura was planning on going to his local high school and casually playing in their baseball club, but this all changes when he gets scouted by the prestigious Seidou High!
---
Top 10 ~ 2
---
---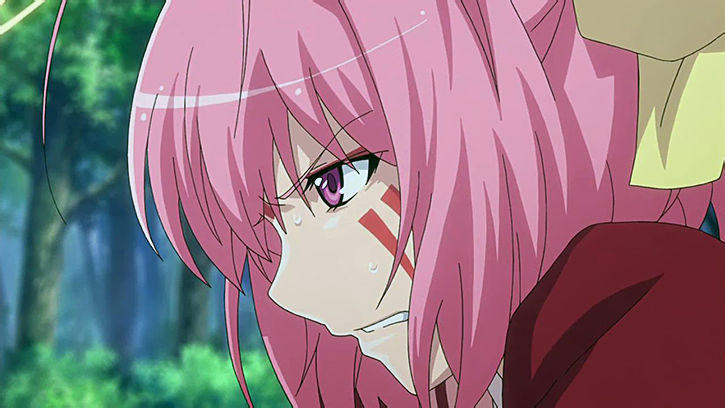 In this heavenly sequel, the main protagonist, Keima, has released fourteen girls from runaway spirits by making them fall in love with him. And thus, he's proven himself to be the ultimate "Capturing God". But when another goddess, possessing his neighbor, orders him to find her siblings, Keima sets off on but another long journey, in hopes that these divine beings will eventually release him from his contract with Hell.
Watch on: Hulu, Crunchyroll
---
---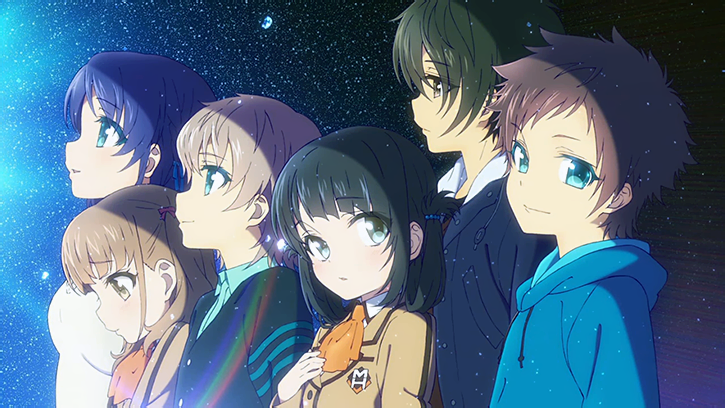 Once upon a time, all humans lived beneath the sea. But some people preferred the air of the surface, and thus abandoned living underwater forever. As punishment, they were stripped of their god-given gifts that allowed them to breathe under water. When a group of sea children are forced to leave the sea and attend a school on the surface, they discover hatred and discrimination runs rampant between earth-dwellers and sea-dwellers.
Watch on: Hulu, Crunchyroll
---
---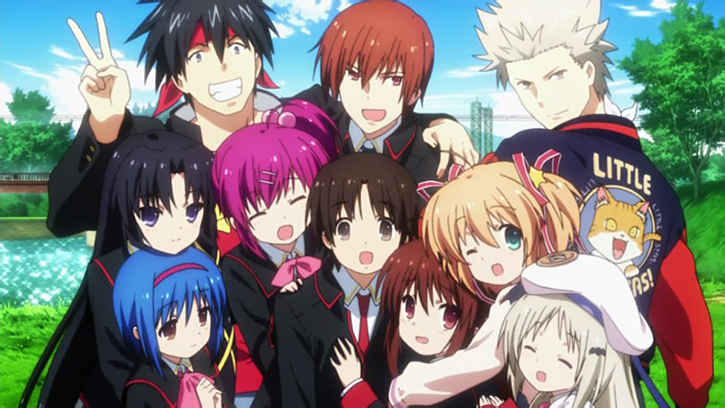 Riki and his friends have finally gathered a complete team for the Little Busters baseball team. After sorting out some internal conflict with new members, Riki and Rin begin to discover the "secret of this world".
Watch on: Crunchyroll, Hulu
---
---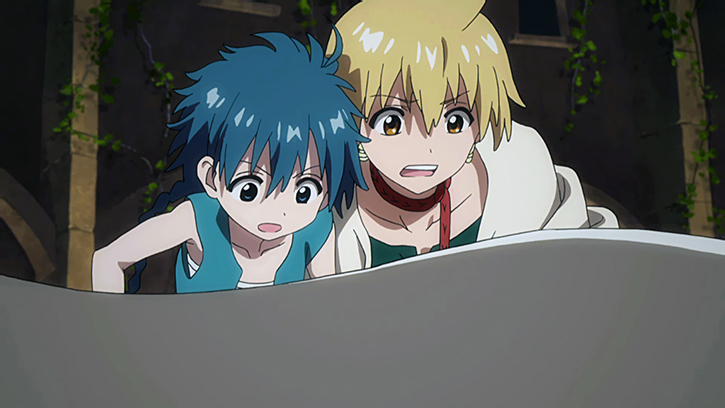 The wild adventures of Aladdin, Alibaba, and Morgiana continue. After spending some time together in Sindria, they each go their separate ways to develop their own strengths, make new friends, and prepare for the storm approaching.
Watch on: Crunchyroll, Hulu
---
---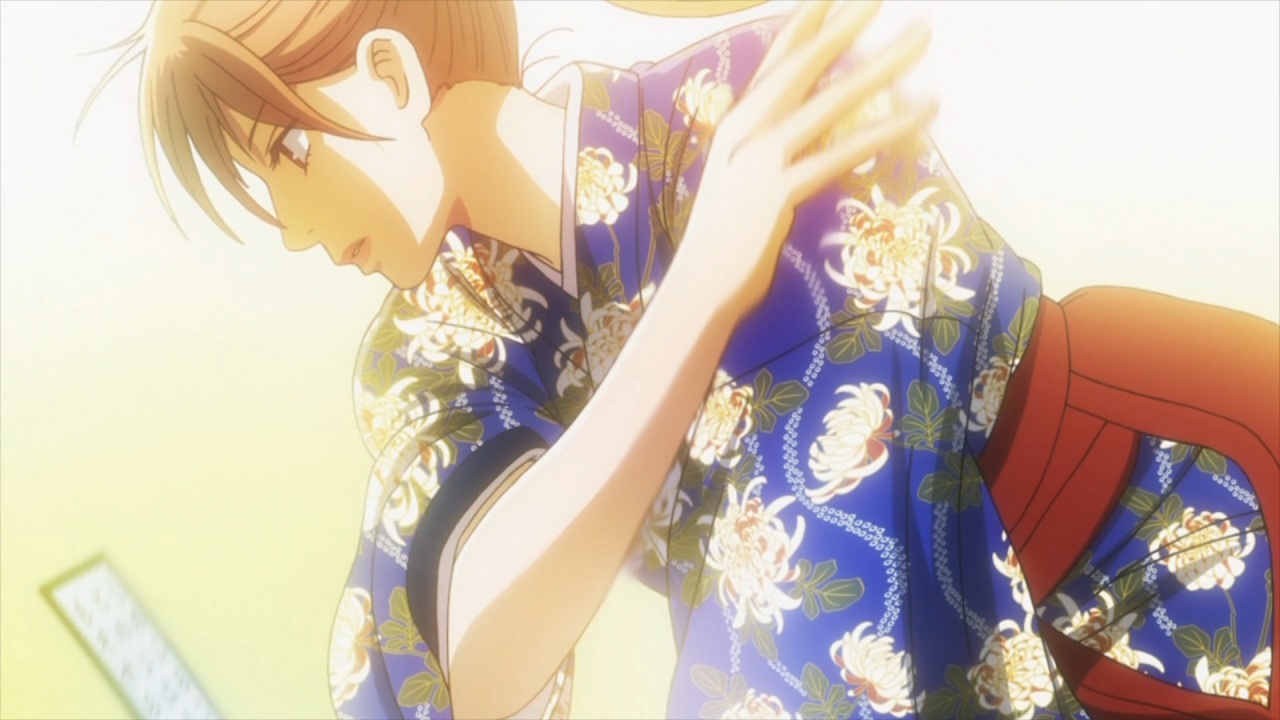 A new semester begins as two new members join the group. Burning with more passion than ever for this Japanese card game, Chihaya lays down ambitious goals for herself and her friends.
Watch on: Crunchyroll
---
---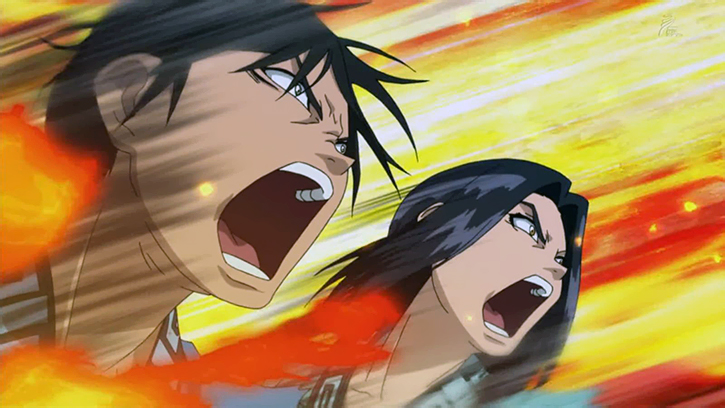 A year has passed since the epic events in the first season. Xin still fights as a 300-man Commander on the battlefield. Meanwhile Ying Zheng faces an overwhelming enemy back home. In the middle of all this, the Qin army begins to move offensively against Wei, and runs into a very powerful enemy.
Watch on: Funimation
---
---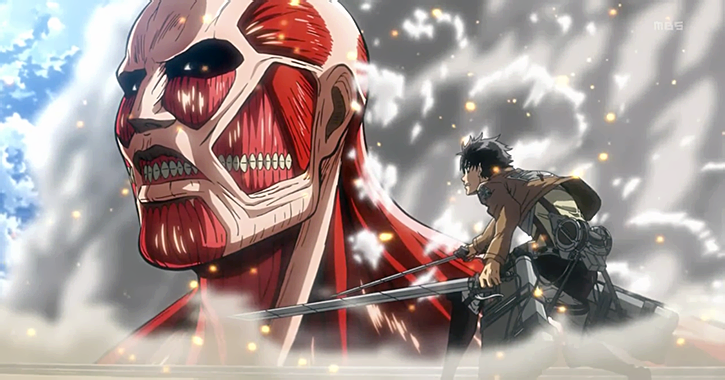 Safe for a 100 years from human-eating Titans, the last vestige of humanity enjoyed peace within the towering walls. But when the basis for their peace was crushed, their so-called peace was destroyed in the process. Let the survival games begin!
Watch on: Crunchyroll, Funimation, Hulu, Adult Swim, Animelab
---
---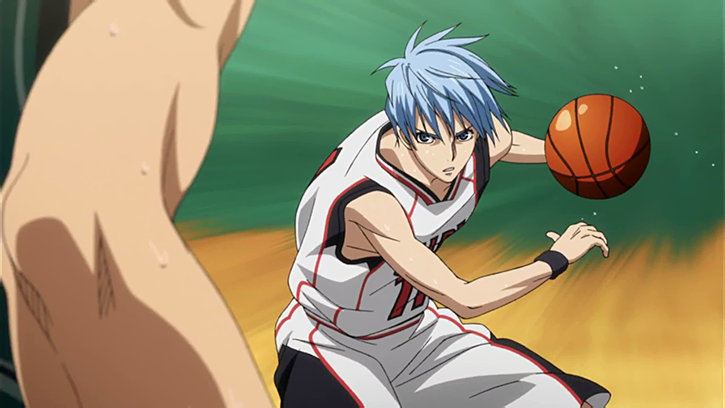 The Seirin Basketball team, along with Kuroko and Kagami, enter the Winter Cup where they will face off against the rest of the Generation of Miracles. Get ready to cheer on your favorite player!
Watch on: Crunchyroll
---
---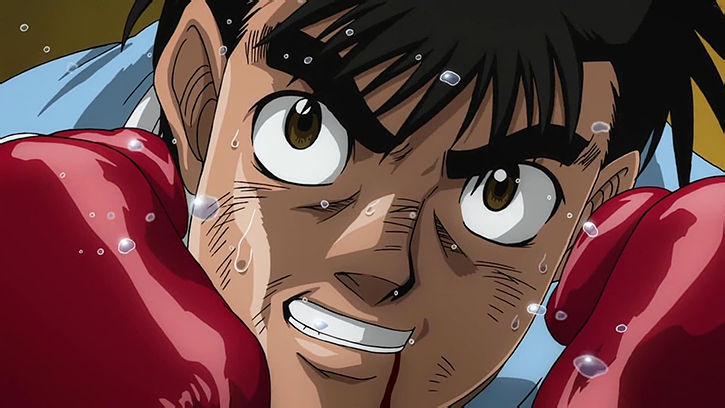 Despite a growing pool of powerful challengers, Ippo is determined to defend his Japanese Featherweight title. Unfortunately... Aoki wants it too! If only these feisty boxers could learn to share. Oh well. Boys will be boys.
Watch on: Crunchyroll


---
Top Anime of 2013
---
---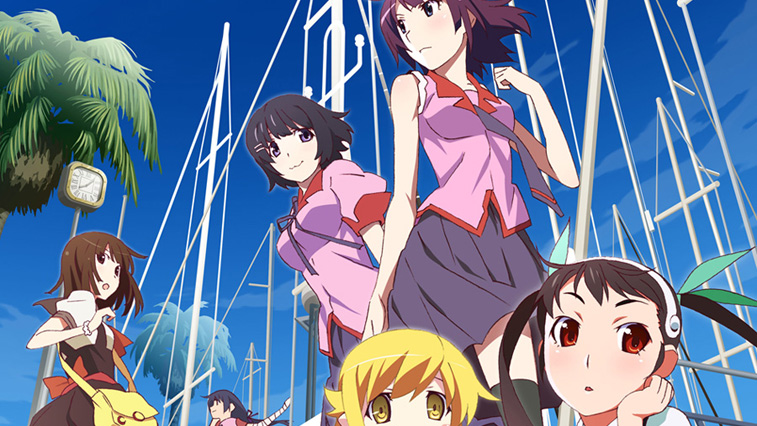 With the bee apparition gone and summer vacation over, things seemed to be getting back to normal. But you know what they say: the calm before the storm... or, in this case, apparitions. What a way to start a new semester, and to end this list!
Watch on: Aniplex, Crunchyroll, Hulu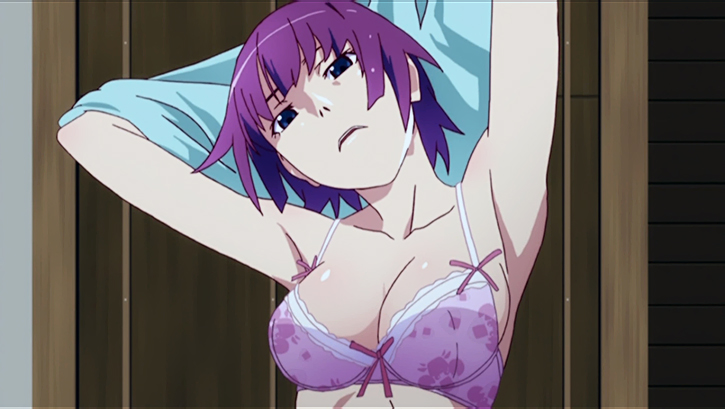 ---
If you thought 2013 was amazing, why not check out some other banner years of anime?
Here are some of the best so far:
Top Anime 2015
Top Anime 2014
Top Anime 2012