TV (New)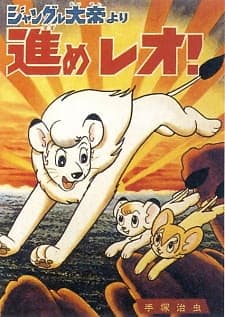 Jungle Taitei: Susume Leo!
Jungle Emperor was such a hit in Japan, that Dr. Tezuka went ahead and produced a sequel in 1966, known in Japan as "The New Jungle Emperor" or "Onward, Leo!" The trouble (for us in the rest of the world) was that he made the series without having a deal with NBC, and he made it more like his original manga story, which means that there were a lot of characters that died and some of the episodes could be depressing. NBC thought that there was no way they could sell that kind of show, and they were quite happy with the 52 episodes they had, so the New Jungle Emperor series wasn`t seen in this country until 1984, when it was given the title Leo The Lion. This series was supposed to take place a few years after the original Kimba series. Kimba was an adult, with Kitty as his mate, and they had two cubs. Most of all this series was the story of Rune, the male cub, as he grew and learned to be as strong as his father. For legal reasons, the producers of the English-dubbed version could not use the name Kimba, so they used the original Japanese names for all the characters. (Source: Official Website)
TV -
Oct 5, 1966, 19:00 (JST)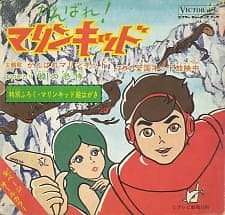 Ganbare! Marine Kid
An expansion of the original Dolphin Ouji series. Character names were altered, (changing 'Dolphin Prince' to 'Marine Kid' and 'Neptuna' to 'Neptina'), characters were added and concepts expanded. In order to distance the new series from the original trial episodes, the series was re-titled Ganbare! Marine Kid. Marine, whose father, Dr. Mariner, is an oceanographer with the Ocean Patrol, has been genetically altered to have superior underwater swimming abilities and chews Oxygum to supply himself with air underwater. Along with his companion, Whitey the white dolphin (Splasher in the U.S. version), Marine helps his father keep the sea safe. (Source: Wikipedia and The Anime Encyclopedia)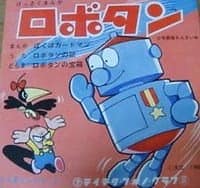 Robotan
Based on a manga by Morita Kenji. Household robot Robotan, made by a nerdy school boy named Kan-chan, lives with an everyday Japanese family as a domestic servant and friend to the children. (Source: AniDB)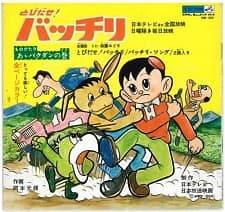 Tobidase! Bacchiri
The adventures of jug-eared schoolboy detective Bacchiri, who can solve cases that baffle the police, thanks to his brilliantly ingenious mind. The 10 minutes episodes aired daily, Monday through Saturday. (Source: The Anime Encyclopedia & AniDB)
Movie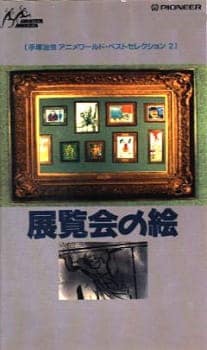 Tenrankai no E
A series of short animated segments, without dialog, explore major characters of modern society, such as the plastic surgeon, the fashion-obsessed woman, the rumor-monger, and others, leading to a concluding comment on the progress of civilization. (Source: ANN)
Special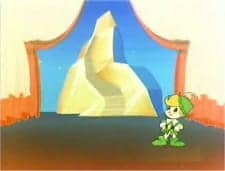 Ribbon no Kishi Pilot
Unaired pilot episode of Ribbon no Kishi.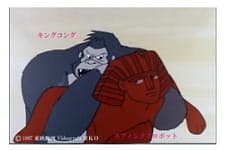 Sekai no Ouja: King Kong Taikai
Recap of the first episodes of the TV Series.