TV (Continuing)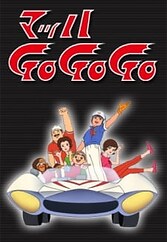 Mach GoGoGo
The Mach 5 is one of the fastest and most technologically advanced race cars built by man. Equipped with various gadgets and a powerful engine, it provides a challenge for anyone who would dare race against it. The driver of this amazing vehicle is Gou Mifune, a teenager who dreams of breaking into the world of professional racing. In spite of this, Gou's father and the creator of the Mach 5, Daisuke Mifune, does not want his son anywhere near a racetrack. Undeterred, his girlfriend Michi, younger brother Kurio, and Kurio's monkey sidekick Sanpei become Gou's biggest fans as he sets out to become the greatest racer of all time. However, Gou soon learns that becoming a professional racer is not easy. From the underhanded plots of corrupt businessmen to stiff competition in the form of his rival, Racer X, Gou faces many obstacles on the road ahead, and has a lot to prove before he can cross the finish line. [Written by MAL Rewrite]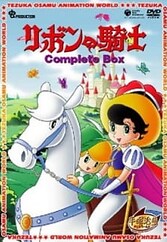 Ribbon no Kishi
Princess Sapphire is a girl raised as a Prince. Through the mischief of an angel, the princess is born with both a girl's body and boy's mind. Since there is no boy successor in her kingdom, Sapphire is raised as a boy, but evil ministers try to reveal her secret. Unable to put up with the kind of vicious conduct prevailing in the kingdom, Sapphire disguises herself as "Princess Knight" and wields her sword of justice. This is an animated version of the girls' manga featuring Sapphire's romance and adventure, which marked the first made-for-TV animated program geared towards girls in Japan. (Source: Official site)
Mahoutsukai Sally
Sally was a tomboy and mischievous witch girl. One day, she was attracted by an advertising balloon, and went to the department store. There she found girls of the same age, Sumire and Yoshiko, and she wanted to become friends with them. After she became good friends with them, she made up her mind to pretend to be a human and began to live in the town with her follower, Kabu. Then she began to know more important things than magic. (Source: AnimeNfo)
TV -
Dec 5, 1966, 19:00 (JST)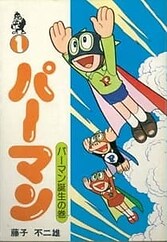 Perman
After Mitsuo receives a mask from a retiring superhero, he becomes Paaman. (Source: AniDB)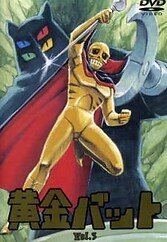 Ougon Bat
A golden warrior wearing a cape and a scepter, Ougon Bat was a protector spirit from Atlantis reanimated by a scientist and his friends (specially the sweet Marie) from his tomb covered in hieroglyphics. His entry was heralded by a golden bat and a sinister laugh and he would put good use of his super powers to combat the evil forces of Dr. Zero.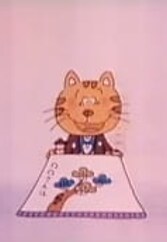 Monoshiri Daigaku: Ashita no Calendar
Another continuation of Instant History with a new title. This time it was sponsored by Kirin, a brewery company in Japan. (Source: Cartoon Research)
TV -
Jul 1, 1966, 18:55 (JST)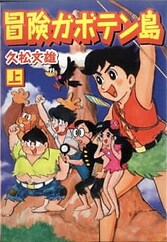 Bouken Gabotenjima
Bouken Gabotenjima is about children who are shipwrecked on a desert island.
Robotan
Based on a manga by Morita Kenji. Household robot Robotan, made by a nerdy school boy named Kan-chan, lives with an everyday Japanese family as a domestic servant and friend to the children. (Source: AniDB)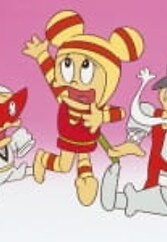 Pyun Pyun Maru
The Ninja Pyun Pyun-Maru and his brother Chibi-Maru are working at an office that accepts anything. They solve unexpected happenings caused by other Ninjas. (Source: TOEI Animation Europe catalog)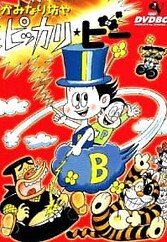 Kaminari Boy Pikkari★bee
A comedy about a mischievous boy. Each episode contains 2 stories. Based on a manga by Murotani Tsunezou. (Source: AniDB)