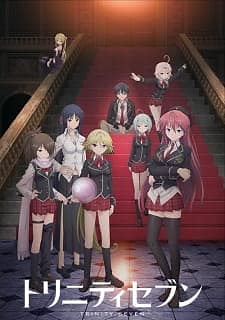 Trinity Seven
One day, the bright red sun stopped shining, causing the "Breakdown Phenomenon"—the destruction of Arata Kasuga's town and the disappearance of the people inhabiting it. All, however, is not yet lost; by utilizing the magical grimoire given to him by his childhood friend and cousin Hijiri Kasuga, Arata's world gets artificially reconstructed. In order to investigate the phenomenon, Lilith Asami appears before Arata, whose artificial world suddenly disintegrates. He is given two choices: hand over the book, or die. However, Arata chooses the third option—enrolling in the top-secret magic school Royal Biblia Academy, where six other magical users await him. Together with Lilith, these six form the Trinity Seven, the elite of the school who each bolster their own power and skill. With the ambition to save Hijiri and the help of his newfound friends, Arata stops at nothing to prevent the destruction of his beloved hometown and to bring his best friend back. [Written by MAL Rewrite]
TV -
Oct 8, 2014, 01:40 (JST)
Kuroshitsuji: Book of Circus
Full of wonder and excitement, the Noah's Arc Circus troupe has captured audiences with their dazzling performances. Yet these fantastic acts don't come without a price. Children have mysteriously gone missing around London, correlating to that of the groups' movements. Unsettled by these kidnappings, Queen Victoria sends in her notorious guard dog, Ciel Phantomhive, and his ever-faithful demon butler, Sebastian Michaelis, on an undercover mission to find these missing children. Trying to balance their new circus acts with their covert investigation under the big top, however, proves to be quite a challenge. With the other performers growing suspicious and the threat of the circus' mysterious benefactor looming overhead, what the two discover will shake Ciel to his very core. [Written by MAL Rewrite]
TV -
Jul 11, 2014, 02:19 (JST)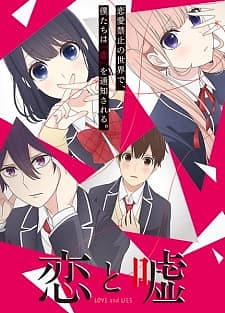 Koi to Uso
In a futuristic society, Japan has implemented a complex system referred to as "The Red Threads of Science" to encourage successful marriages and combat increasingly low birthrates. Based on a compatibility calculation, young people at the age of 16 are assigned marriage partners by the government, with severe repercussions awaiting those who disobey the arrangement. For Yukari Nejima, a teen that considers himself average in every way, this system might be his best shot at living a fulfilling life. However, spurred by his infatuation for his classmate and long-time crush, Misaki Takasaki, Yukari defies the system and confesses his love. After some initial reluctance, Misaki reciprocates his feelings in a moment of passion. Unfortunately, before the two can further their relationship, Yukari receives his marriage notice. He is then thrown into a confusing web of love and lies when his less-than-thrilled assigned partner, Ririna Sanada, becomes fascinated with his illicit romance. [Written by MAL Rewrite]
TV -
Jul 4, 2017, 00:00 (JST)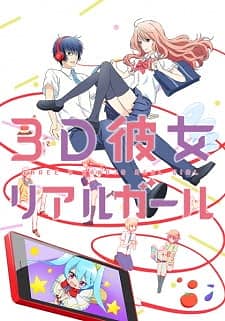 3D Kanojo: Real Girl
For Hikari Tsutsui, life within the two-dimensional realm is much simpler. Socially inept and awkward, he immerses himself in video games and anime, only to be relentlessly ridiculed and ostracized by his classmates. Sharing his misery is Yuuto Itou, his only friend, who wears cat ears and is equally obsessed with the world of games. After being forced to clean the pool as punishment for arriving late, Tsutsui meets Iroha Igarashi, but he attempts to steer clear of her, as her notoriety precedes her. Brazenly blunt, loathed by female classmates, and infamous for messing around with boys, Tsutsui believes that getting involved with her would cause nothing but problems. 3D Kanojo: Real Girl is a story revolving around these two outcasts—a boy full of emotions he has never experienced before, struggling to lay them bare, and a girl who strives to break him out of his shell. [Written by MAL Rewrite]
TV -
Apr 4, 2018, 01:59 (JST)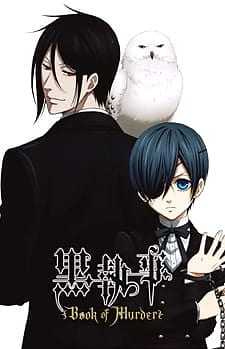 Kuroshitsuji: Book of Murder
At the behest of the Queen, Earl Ciel Phantomhive hosts a lavish dinner party attended by several of the finest members of polite society—as well as struggling author, Arthur. But as the party reaches its high, a terrible murder takes place and none other than the Earl himself is suspected of the crime. As a violent storm rages on outside, the death count continues to climb. The Phantomhive household and their eminent guests find they must cooperate in order to solve this mystery before they too fall prey to the mysterious murderer. However, it seems that not even the perfect butler, Sebastian Michaelis, is safe from this horror. [Written by MAL Rewrite]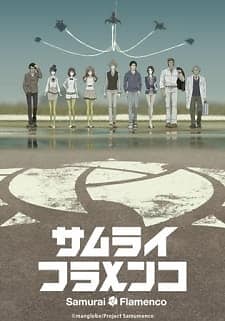 Samurai Flamenco
"A hero will never give up, never hide, never be defeated and never accept evil!" Firmly believing these words, Masayoshi Hazama has been obsessed with superhero shows since childhood. By day, he earns his living as a famous model, and by night, he becomes the gallant hero Samurai Flamenco. Armed with only his superhero costume, he seeks to bring justice to the city and faces anybody who tries to break the law—even rebellious juveniles and people who litter on the street. Masayoshi's heroic antics later catch the attention of the public, leading to the fateful discovery of his identity by policeman Hidenori Gotou. Although initially telling Masayoshi to leave the crime-busting activities to the police, Gotou ends up joining him in his antics. However, things soon escalate from preventing littering and petty thefts to bizarre adventures that involve even the fate of the world. Together with their newfound comrades, Masayoshi and Gotou embark on a battle with the world and themselves in order to find the true meaning of being a hero—with or without superpowers. [Written by MAL Rewrite]
TV -
Oct 11, 2013, 01:20 (JST)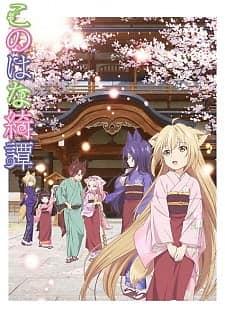 Konohana Kitan
In a bustling village of spirits, Yuzu, a cheerful fox girl, starts her first job as an attendant at the traditional hot springs inn Konohanatei. Though Yuzu has no experience working at such a high-class establishment, Kiri, the affable and reliable head attendant, immediately puts her to work learning the basics. While Yuzu's eagerness initially proves to be more of a hindrance than a blessing, her playful nature brings a unique charm to the inn, as both customers and her fellow workers quickly warm up to her clumsy yet well-meaning mistakes. Under the guidance of the other foxes—the rigid Satsuki, the carefree Natsume, the critical Ren, and the quiet Sakura—Yuzu steadily learns the trade of an inn attendant while learning to love the magical world surrounding her. Konohana Kitan presents the heartwarming tale of a simple fox girl forging bonds with others and finding a home amidst the mysterious, beautiful world of spirits. [Written by MAL Rewrite]
TV -
Oct 4, 2017, 20:00 (JST)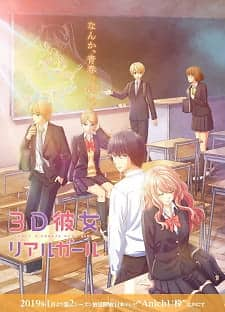 3D Kanojo: Real Girl 2nd Season
Second season of 3D Kanojo: Real Girl.
TV -
Jan 9, 2019, 01:59 (JST)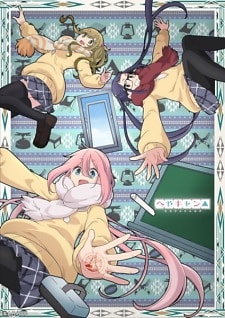 Heya Camp△
During an Outdoor Activities Club meeting, Nadeshiko Kagamihara, Aoi Inuyama, and Chiaki Oogaki debate what it means to be a real Yamanashi native. Somewhere along the line, Chiaki brings up the Yamanashi Kids' Stamp Rally, which Nadeshiko has never heard of. The rally encourages one to visit famous places in the prefecture and collect stamps; those who complete the rally will win a year's worth of Minobu steamed buns. Enticed by the humongous food prize, Nadeshiko is set on participating. Follow the Outdoor Activities Club as they travel around the Yamanashi prefecture to collect stamps and explore what the region has to offer! [Written by MAL Rewrite]
TV -
Jan 6, 2020, 20:55 (JST)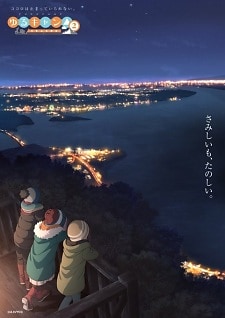 Yuru Camp△ 2nd Season
Second season of Yuru Camp△.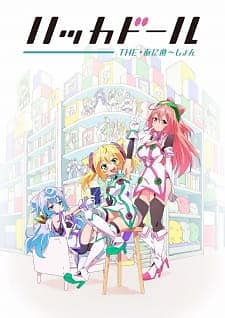 Hacka Doll The Animation
Hacka Dolls are AI that scan a person in order to tailor news recommendations and information to their users. These widespread, personalized robots have served many citizens, from government officials to professional sports players. A severe drop in quality leads to the production of three substandard Hacka Dolls. Due to their personality defects, they are sent to Earth, tasked with advancing humanity in whatever way they can. Whether it be encouraging a fujoshi to sell a doujinshi at Comiket or performing in an idol group, the three dolls will complete any task as long as it abides by their moral compass. Despite their shortcomings, they take their mission very seriously and always try their best to assist everyone with incredible enthusiasm. [Written by MAL Rewrite]
TV -
Oct 2, 2015, 23:00 (JST)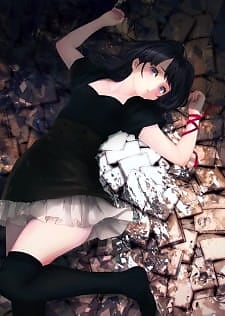 Sakugan Labyrinth Marker
Far in the future, the human beings were pushed into the deep underground world called Labyrinth and they are living shoulder-to-shoulder. The Labyrinth has several colonies with severe settings such as one having an insanely high temperature, while another is full of gold and silver. Among those, in a colony of Pinyin, resides a curious nine-year-old girl named Memempuu and her father Gaganbar. As "workers" aiming for survival, they live with the lowest profession of riding a working robot to dig ore. One day, Memempuu pestered Gaganbar, a cave examiner who makes maps of the internal part of Labyrinth, to go travel together with her to find her mother. As a "marker," Gaganbar holds the most dangerous yet attractive profession. One step outside the colony is already deemed to be a dangerous area and meeting a huge mysterious creature that loiters the cave, one's chance of living will be cut down to five percent. Since it is a dangerous racket to explore the unknown world, the map they hold is valuable and can be sold at a high price. However, is the price for their curiosity higher? What could be the cruel truth that is hidden among them? What awaits at the end of the test? In this travel story between a father and a daughter surrounds adventure with family love. (Source: MAL News)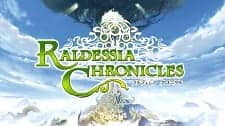 Raldessia Chronicles
DeNA's promotional anime video for its mobile game Raldessia Chronicles.