---
Introduction
---
What's ninja training without a mentor? In Naruto, the student-teacher relationship is an integral part of every ninja's growth. Naruto has a mentor. Sakura has one. Rock Lee looks just like his. Even Sasuke, as unfortunate as it is, has one in Orochimaru. In Naruto, a powerful teacher-student relationship is what helps to separate the boys from the men, the girls from women, and little genin from the powerful jounin. Indeed, if any real ninja ever wants to become his or her best, finding a good mentor is essential.
---
Naruto, Sasuke, and Sakura with Kakashi
---
Every good ninja begins somewhere. For Naruto, Sasuke and Sakura, that started with the tough yet comical tutelage of Kakashi. As one of the Leaf Village's most talented jounin, Kakashi was supremely qualified to teach Naruto, Sasuke and Sakura how to become better ninja. Although Kakashi was extremely tough on them at times, he always sought to instill the wisdom in the three. One of the first and most important lessons they learned from him was how to get along. Their disparate personalities resulted in early conflict, but Kakashi's hands-off teaching style was just what they needed to learn how to work as a team. While we may never know whether Kakashi was smiling under his mask, we do know that his personality made him the perfect jounin to raise the trio of young, impressionable genin. However, all good things must come to an end. The team is eventually split with each member going their own ways with individual mentors. And it is Naruto who undoubtedly ends up with the most interesting one.
---
Naruto and Jiraiya
---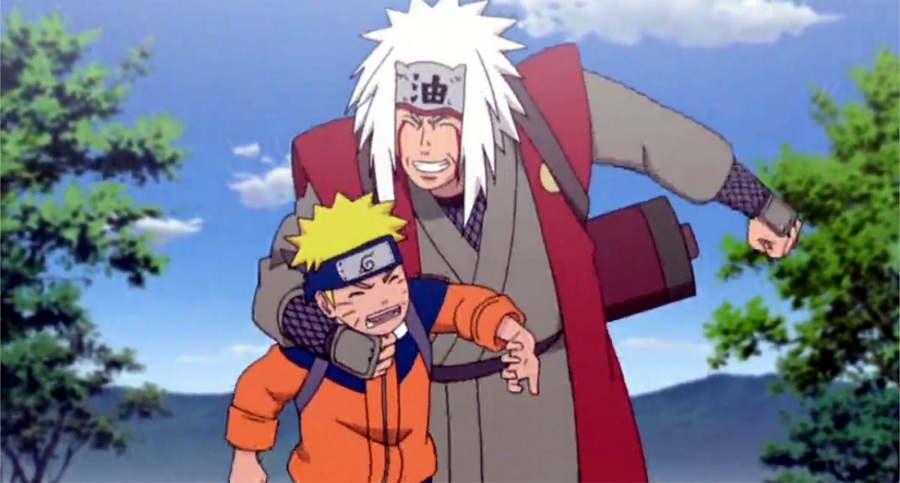 Jiraiya was perhaps the best fit for becoming Naruto's personal mentor. After all, Naruto himself is just as perverted as the member of the legendary sannin. "Ero-sennin", as Naruto calls him, is not only one of the strongest ninja around, but is also full of life and enjoys a good laugh. Few other ninjas serving in mentor roles would have been able to handle the Naruto's crazy, immature personality, and his untapped kyuubi chakra. Could Kakashi have been a great teacher for Naruto? Perhaps. But what Naruto needed most was a teacher who could not only match Naruto's personality, but could also survive in a toe-to-toe battle with Naruto on the off chance that he lost control of his strength. On that end, Jiraiya was indeed a perfect fit. Through Jiraiya, Naruto learned to not only strengthen his ninja skills, but how to turn his own self-taught ninja skills into a battle-altering advantage. Because Naruto's best advantage is his near endless energy, he needed a teacher that could keep up with him. No one but Jiraiya could have done that.
---
Final Thought
---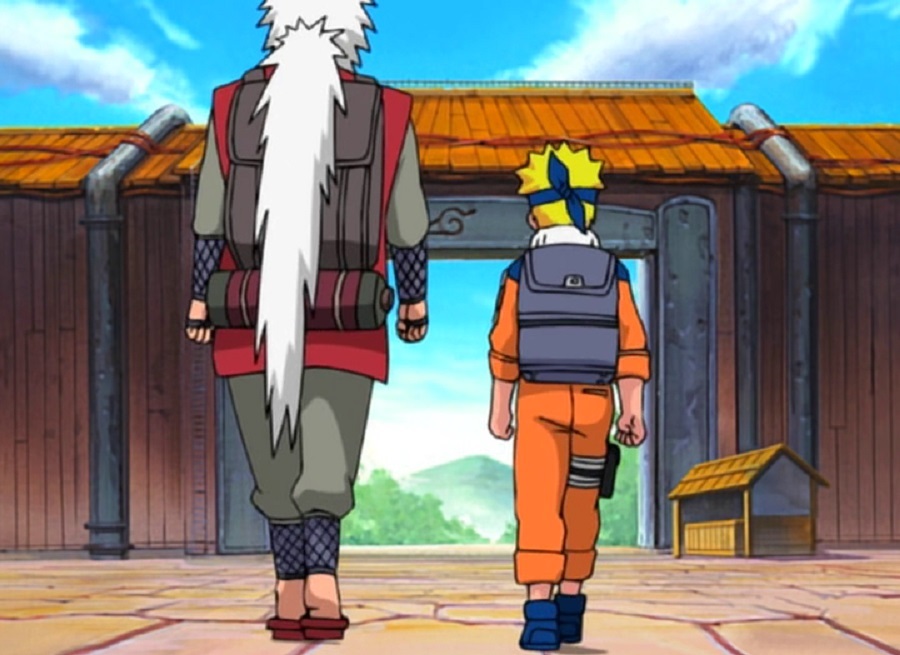 A good ninja needs a teacher. For Naruto, the best teachers were perhaps the only ones who could help him direct his failings and turn them into strengths. Through Kakashi, Naruto learned how to work with others. Through Jiraiya, he learned how to control his strength. Both are responsible for helping Naruto toward his dream of becoming Hokage.