---
What is noitaminA?
---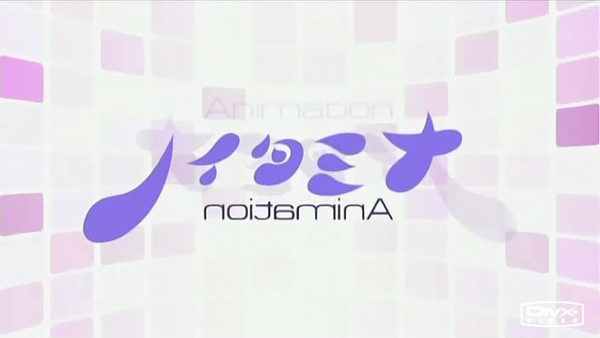 In 2005, Fuji Television created the noitaminA (that's "Animation" backwards) programming block with the goal of attracting an audience under-served by the general anime industry: adults, particularly women, outside of the hardcore otaku culture. Over a decade later, the block's become a fixture of every anime season, branching out into movies and even having their own shop and cafe in Odaiba. But has noitaminA stayed true to its original mission, or has it become just another late-night anime timeslot?
---
How has noitaminA changed throughout the years?
---
      Hachimitsu to Clover (Honey and Clover) was the first anime to be aired during the noitaminA block.
The question that needs to be asked first to figure this out is what does a noitaminA show look like in the first place? While the anime that have aired on the block vary greatly in style and tone, in its early years you could pick out definite patterns in what shows the block supported. If you can name a josei anime, chances are it was a noitaminA show (examples include Honey and Clover, Paradise Kiss, Nodame Cantabile, Eden of the East, Princess Jellyfish, and many more). When a seinen show made the line-up in the block's early years, chances are it had either a unique concept like Moyasimon or an unusual art style like Mononoke or The Tatami Galaxy.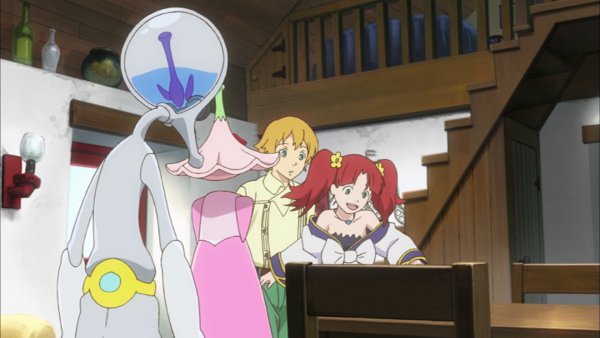 The release of the original anime Fractale served as a turning point in the history of noitaminA.
The dividing line between the block's early years and its current era would be in 2011. Now most of the noitaminA that aired in 2011 wouldn't be the least bit out of place in one of their earlier schedules: the popular josei series Bunny Drop, the serious and sensitive Wandering Son, the trippy mindscrew C: The Money of Soul and Possibility Control. The iconic AnoHana was a rare shonen show on the block and a crossover hit with the otaku crowd, but the tearjerking series was accessible enough to other audiences and retained the high quality of their previous major hits so it fit well enough into the definition of a "noitaminA show." So did Fractale in concept, but in practice that was a different story. Yutaka Yamamoto's ambitions to make a sci-fi rebuttal to moe anime trends would seem like a fit for a block trying to buck popular trends, but the ambitions didn't really show through in the final product, muddled by conflicting tones and undeveloped ideas, a rare disappointment for noitaminA at the time.
---
Are promises made to be broken?
---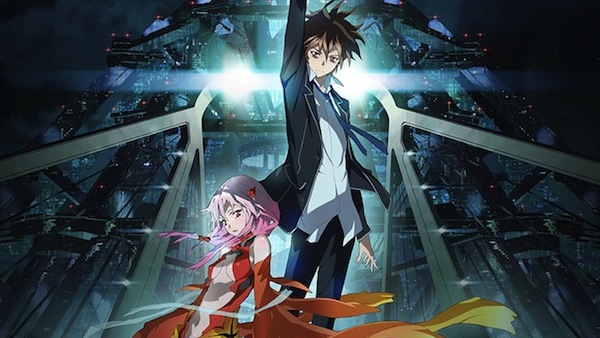 Guilty Crown was definitely not what noitaminA fans expected to see.
And then there was Guilty Crown. Freaking Guilty Crown. A mess of cliches, a hypernationalist Code Geass wannabe without the benefit of interesting characters - it did not fit any definition of what a noitaminA show was supposed to be. It wasn't made for an under-served audience, it didn't have a unique premise or an experimental style. Any late-night anime timeslot could have shown Guilty Crown. Why did noitaminA? And the final season of Guilty Crown aired next to Black Rock Shooter. Yes, a series based off a Hatsune Miku song. So much for not being an otaku block.
---
The noitaminA programming block we love is back... for now.
---
    Boku dake ga Inai Machi (Erased) is one of the highest rated anime, from the noitaminA block, on MAL.
The core of noitaminA wasn't ruined. After the Guilty Crown and Black Rock Shooter line-up in winter of 2012, we got a more classically noitaminA spring schedule with Kenji Nakamura's fishing freak-out Tsuritama and Shinichiro Watanabe's elegant jazz series Kids on the Slope. Since then we've had Psycho-Pass and Silver Spoon and Ping-Pong. The block's developing interest in mystery series has finally paid off with a major success in the form of Erased. But the brand means less than it once did. Where before you could rely on the noitaminA series being among the most interesting of a given season, it's become a bit of a crapshoot now, with fanservice-y shows like Punch Line and blatant otaku bait like Saekano as likely to occupy space as a Psycho-Pass or Erased. Ratings have become less consistent, and where in 2010 the block was going well enough to expand to a full hour, in 2014 it contracted again to a single timeslot after the block had grown increasingly reliant on reruns (the low point was in spring 2013, when there were no new noitaminA shows but instead just a repeat of Katanagatari filling the hour).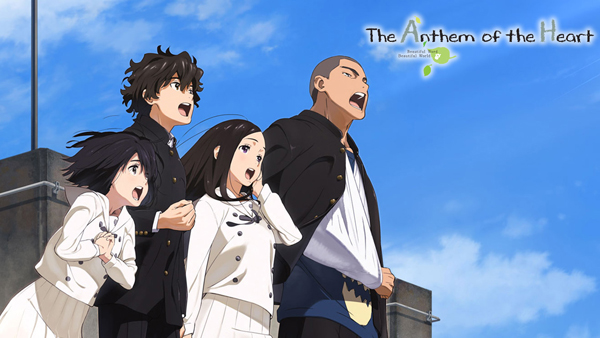 Kokoro ga Sakebitagatterunda. (The Anthem of the Heart) did quite well in the Japanese box offices.
The people behind the noitaminA project have been attempting to make up for lowered TV presence with several bids at movies. Last year, the block's 10th anniversary, saw the release of their first features not based on a TV series: The Anthem of the Heart, from Ano Hana's Tatsuyuki Nagai and Mari Okada, and two adaptations of Project Itoh novels, The Empire of Corpses and Harmony. Anthem of the Heart stands in my estimation as a minor success, not the most lavish of productions but solid character work makes the emotional beats land. Empire of Corpses, meanwhile, is more ambitious but less successful. Having not read the original source novel, while Toh EnJoe completed after Itoh passed away, it does feel like a case of too many cooks, where a pile-up of cool ideas and setpieces (characters taken from Victorian novels, the undead used as working grunts/cannon fodder, steampunk computers, an awesome swordfight, questions about the form of language and the soul) combine to form an entertaining but overly confusing mess with a few too many stupid elements to be as smart as it wants to be (robot who is sad that she "doesn't have emotions" is a Futurama joke, not a logical plot point). Harmony will be released in American theaters as a two-night event on May 17th and 18th. Another Project Itoh film, Genocidal Origin, was delayed due to Manglobe's bankruptcy but should be finished later this year.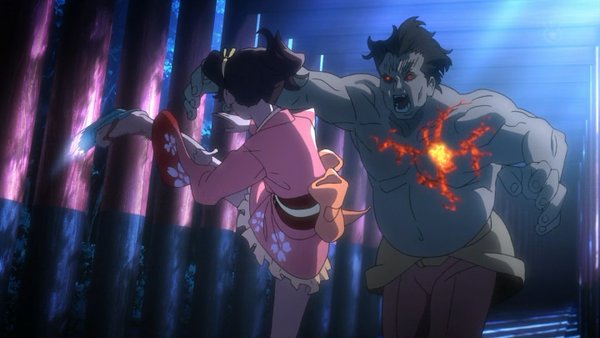 Koutetsujou no Kabaneri (Kabaneri of the Iron Fortress) is one of the most promising premieres of this season!
noitaminA's recent deal with Amazon guarantees their work will continue to receive notice internationally. Their show this season, Kabaneri of the Iron Fortress, has been popular so far. But at the same time, does a show that takes so many cues from Attack on Titan, one of the most popular anime of recent years, really need to air on noitaminA when you'd think any station would be begging for similar shows? The announcements for the next year seem to be a mixed bag of shows that sound classically noitaminA (a show about writing a dictionary certainly sounds unusual enough) and others that seem less so (a kids sports anime which hopefully has a twist somewhere in there). I guess that's what noitaminA is now: a mixed bag.