Feb 11, 2018 8:55 AM
The Drama Challenge - Kimi
https://myanimelist.net/forum/?topicid=1713894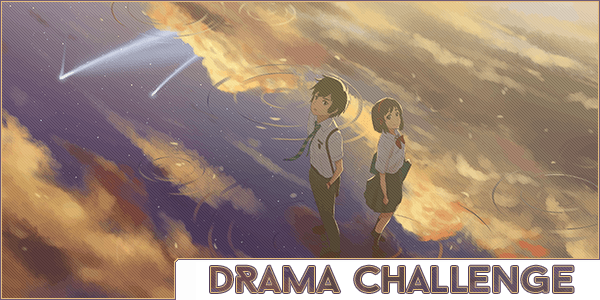 The Drama Challenge
[0/60][0/40][0/20]
[✔]
[
✘
]
Previously seen is not allowed except for Easy difficulty the first time through
Make all previously seen entries in italics.
Series must be 15+ minutes (total).
Series previously started, but not finished, may be used.
Airing can be used, but you must complete the series, so you can only turn-in the challenge after the series has finished airing.
Start date is the day you post.
Anything listed here counts.
Cannot use the same series and/or entry twice.
Start Date:
Mar 16, 2018
The Drama Challenge - Hard 60/60
The Drama Challenge - Medium 0/40
The Drama Challenge - Easy 0/20
Type & Length

0/10


[X]

Watch a Movie: Series


[X]

Watch a second Movie: Series