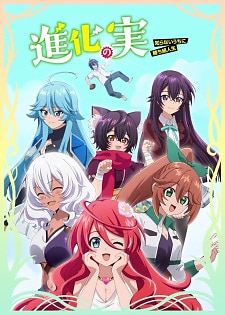 Shinka no Mi: Shiranai Uchi ni Kachigumi Jinsei
"Seiichi Hiiragi is an ugly, revolting, dirty, smelly fatass"—these are the insults hurled at him one after another about his appearance. Such was Seiichi's miserable school life. One day, a voice claiming to be a God announced over the public address system to prepare to be transported to another world. The entire school, including Seiichi, were sent to a fantasy world featuring game-like elements such as levels, stats, and skills. However, the God still had preparations to complete for the transfer, and would send them over as soon as the hero summoning ritual was ready. The classes all formed groups to wait for the transfer, but Seiichi alone was excluded, and as such was summoned to a different area. After being transported, the first thing Seiichi ate was the "Fruit of Evolution," which would come to greatly change his life... This story follows Seiichi from being bullied by his classmates, neglected as a companion, to his hard work, positive attitude, and surviving in this new world. As a result, he becomes one of the champions before he knows it. (Source: MU, amended)
TV -
Oct 5, 2021, 02:00 (JST)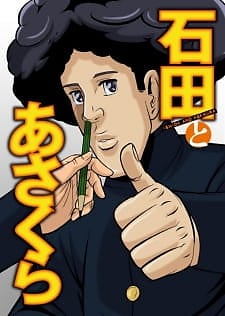 Ishida to Asakura
Anime adaptation of the surreal gag manga about two high school boys, Ishida and Asakura.
Theme:
School
Demographic:
Seinen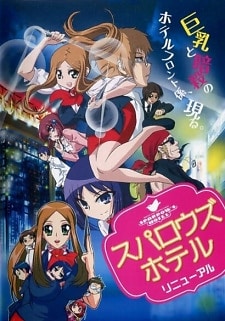 Sparrow's Hotel
The comedy revolves around Sayuri Satou, the new front desk worker at the Sparrow's Hotel—"the closest hotel to Heaven". Her special features are her large breasts and her skills of assassination. She takes down people who cause trouble in the business hotel with those skills, but she is in fact very unskilled when talking to the male hotel manager, and often bites her tongue. (Source: ANN)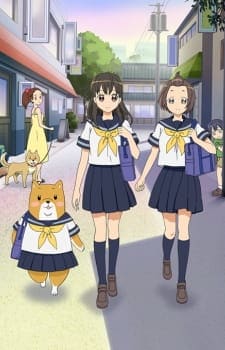 Shiba Inuko-san
Chako Ishibashi is a normal middle schooler at a normal school having normal school days. However, there is one oddity in Chako's everyday life—the student sitting at the desk next to her, Shibainuko-san. What is it about her that Chako finds strange? The answer is simple: Shibainuko-san doesn't look like a human at all. Instead, she looks just like a Shiba Inu! Polite, well-meaning, and with the mannerisms of both a dog and a human, Shibainuko-san is loved by all. However, Chako notices that her classmates seem oblivious to Shibainuko-san's physical appearance. Can a dog go to school and be a normal student? Join Chako and her best friend Naho on bite-sized misadventures with their unusual classmate, who may or may not actually be a dog. [Written by MAL Rewrite]
TV -
Apr 1, 2012, 22:27 (JST)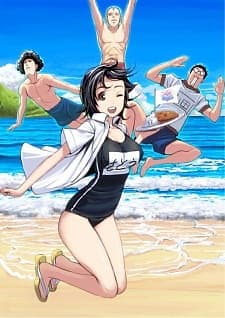 Ishida to Asakura Special
A bonus episode aired on Tokyo MX a week after episode 12. Asakura asks why they're still there when the anime was supposed to end last week.
Theme:
School
Demographic:
Seinen