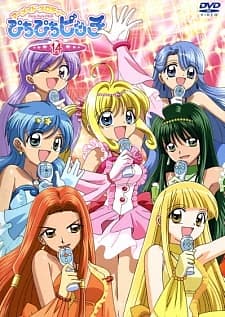 Mermaid Melody Pichi Pichi Pitch
As the mermaid princess of the North Pacific (one of the seven mermaid kingdoms), Lucia entrusts a magical pearl to a boy who falls overboard a ship one night. Lucia must travel to the human world to reclaim her pearl and protect the mermaid kingdoms. Using the power of music Lucia is able to protect herself and the mermaid kingdoms from a growing evil force.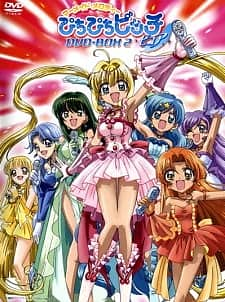 Mermaid Melody Pichi Pichi Pitch Pure
After the final battle against Gaito, Sara had given her life to remain with him. The sea world is now at peace, but only with six mermaid princesses. While Caren, Noel, and Coco have returned to their kingdoms, it should be time for Lucia, Hanon, and Rina to do the same. After all, Mitsuki Tarou is leaving for Germany, and Doumoto Kaito is heading to Hawaii. Lucia is devestated, and when things couldn't get any worse, Kaito is lost at sea! Worst of all, a strange angel named Michel has appeared, wanting the mermaids to join him. But on the lighter side, Sara's spirit tells Lucia of Sara's successor, a young mermaid named Seira. The mermaids are in for another adventure!