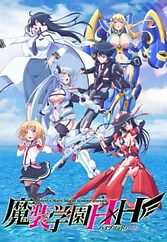 Masou Gakuen HxH
Hida Kizuna possesses the HHG (Heart Hybrid Gear) ability, but it is not strong enough to make him particularly important. His older sister calls him to transfer to a strategic defense school, where many of the students (many of which are large-breasted girls) use their HHG abilities to fight invaders from another world while wearing extremely skimpy pilot outfits. Kizuna's fighting ability doesn't measure up, but his sister has another plan—apparently having erotic experiences with Kizuna will allow the girls to replenish their energy or power-up. It looks like his new school life is going to be full of embarrassment. (Source: MangaHelpers)
TV -
Jul 6, 2016, 00:30 (JST)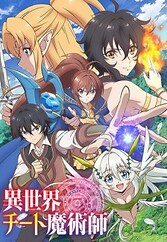 Isekai Cheat Magician
Regular high schooler Taichi Nishimura and his childhood friend, Rin Azuma, are on their way to school one ordinary morning. Suddenly, a glowing light envelops them, transporting them to a fantasy world full of magical creatures. Upon their arrival, Taichi and Rin are threatened by a beast. They are promptly saved by a group of adventurers, who advise the pair that traveling unarmed and inexperienced makes them vulnerable to the recently increasing monster attacks. Taichi and Rin are directed to the Guild, where they can determine their magical aptitude and register as adventurers. However, the test they take reveals an unprecedented result: Taichi and Rin possess extraordinary powers that far surpass the standard mage, instantly transforming them from typical high school students to the ultimate cheat magicians. Taichi and Rin learn to grasp the full extent of their powers and familiarize themselves with their new world. However, while the duo seeks to uncover the reason behind their transportation and a possible way back to their original world, unexpected trouble lurks in the shadows. [Written by MAL Rewrite]
TV -
Jul 10, 2019, 22:00 (JST)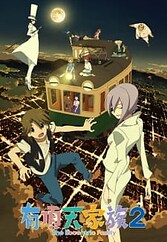 Uchouten Kazoku 2
After uncovering the truth behind their father's untimely death, life for the four Shimogamo brothers returns to relative peace with each trying to live up to their father's greatness in their own way. For the eldest, Yaichirou, who aims to become the next Trick Magister and leader of the tanuki society, it starts with reinstating the popular shogi tournament. For Yajirou, it is restoring his former shapeshifting abilities, whilst little Yashirou is content with continuing his work at the family's factory. But for the third son, Yasaburou, it simply means embracing the "fool's blood" he inherited from his father and living a carefree but interesting life. This, of course, includes hunting for the mysterious and elusive snake-like creature known as a tsuchinoko, and causing ripples of trouble at every turn. However, these ripples threaten to turn into waves with the return of Nidaime, the estranged son of the brothers' tengu teacher, Professor Akadama. Nidaime bears a grudge against not only his father, but his father's apprentice Benten as well. His loyalties suddenly brought into question, Yasaburou must use his tanuki wit to appease all sides without getting caught in the crossfire, before the delicate balance between human, tengu, and tanuki is overthrown and all hell breaks loose. [Written by MAL Rewrite]
TV -
Apr 9, 2017, 22:00 (JST)
Vatican Kiseki Chousakan
Vatican City—Holy Land of the Catholics. Amidst the land, there is an organization that conducts rigorous investigations on "claims of miracles" from all over the world to ascertain their credibility. The organization is referred to as "Seito no Za" (Assembly of Saints) and the priests that belong there are called miracle investigators. Robert Nicholas, an ancient archive and cryptanalysis expert is partnered and good friends with Hiraga Josef Kou, a genius scientist. Together, the brilliant duo investigates the "miracles" and uncovers the incidents and conspiracies hidden behind them. (Source: MAL News)
TV -
Jul 7, 2017, 22:30 (JST)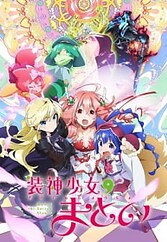 Soushin Shoujo Matoi
Matoi Sumeragi wishes for nothing more than to lead a normal life away from the spotlight. She is quite satisfied alternating between school and her part-time job at her best friend Yuma Kusanagi's family shrine. But this routine life is permanently disturbed when a Night—an evil extra-dimensional entity—attacks the shrine. Matoi is able to drive it off after unwittingly calling upon the powers of a god, the natural enemies of the Nights. Matoi and Yuma are soon joined by Claris Tonitolus, an experienced exorcist from the Vatican, and agent Haruka Luciela, who works for the secretive Night defense organization IATO. Despite not knowing the perpetrator behind these attacks nor their motive, Matoi must come to master this newfound power in order to protect both the people around her and the once normal life she holds so dear. [Written by MAL Rewrite]
TV -
Oct 4, 2016, 23:00 (JST)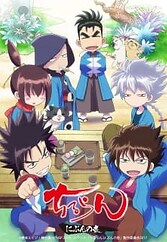 Chiruran: Nibun no Ichi
Strong, intense, and cute! The most laid-back Shinsengumi in history arrives!! An official spinoff series by Hashimoto Eiji (manga) and Umemura Shinya (story) of Chiruran Shinsengumi Requiem. Here's the laid-back everyday life of the Shinsengumi warriors. (Source: Crunchyroll)
TV -
Jan 10, 2017, 01:00 (JST)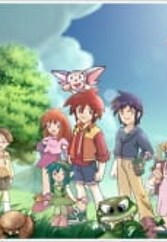 Card Wang: Mix Master
Mix Masters is a Korea-Japan co-produced anime series, also known by the name Mix Master: King of Cards. It is a co-production by Nippon Animation of Japan and Sunwoo Entertainment and KBS of Korea. The story centers on the fantasy and adventure card game, Mix Master, and the transference of this game from a video game to the real world after a scientist's new invention goes terribly wrong. Creatures from the video game called henches run loose upon the real world and it is up to the Mix Master to stop those creatures from causing trouble. All the while, an evil leader from the video game, Prince Brad, causes trouble for them for some nefarious purpose. (Source: Wikipedia)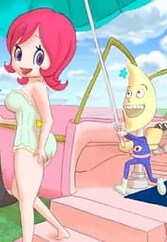 Funny Pets
One day an armada of Unidentified Flying Objects (UFO) came out of nowhere under the full moon. One of them mistakenly fell to the Earth. The two Extra-Terrestrials, Crescent and Corona, who were on board the falling UFO, happened to be saved and picked up by an Earth girl Funny. In reality Crescent and Corona were forced to live as pet with that selfish and moody girl Funny... (Source: AniDB)
TV -
Jan 11, 2006, 01:30 (JST)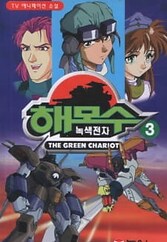 Nogsaegjeoncha Hamos
The Planet Terra, once called a morning star in galactic system, was so beautiful. However, Terra is now under crisis that it may disappear with big explosion in universe due to the pollution and warfare. Dr. Chaco is the only one who knows the key of saving the planet Terra. The only way to save Terra is to make rainbow system work with seven mysterious crystals. To find 7 crystals, Dr. Chaco holds a race to achieve his plot to build his own universal dynasty with the power of the crystals. Riding Hamos Rick joins the race not knowing Dr. Chaco''s plot. Rick comes to know the secret of the crystals on the way of the race, tries to revive the planet Terra. This causes a war between Dr. Chaco and Rick to get the 7 crystals and rainbow system. (Source: tvkanald.rs)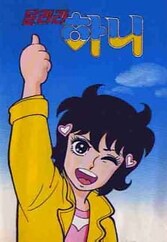 Dallyeola Hani
Hany is a small tomboy and slightly troublesome teenager who lives life a bit carelessly on her own since her Father lives abroad due to work in the Middle East and her Mother died when she was very small. The only thing Hany is very good at is running~ fast! Hong Du-kke is a new track and field coach of her school and takes notice in her talent and gets her to train with him. (Source: Cute in Korea)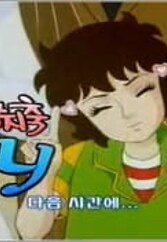 Cheonbangjichuk Hani
Sequel of Dallyeola Hani. Hany is a small tomboy and slightly troublesome teenager who lives life a bit carelessly on her own since her Father lives abroad due to work in the Middle East and her Mother died when she was very small. The only thing Hany is very good at is running~ fast! (Source: Cute in Korea)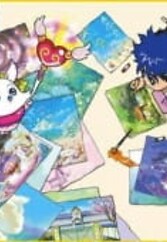 Hey Yo Yorang
Yorang, a fox who lives in heaven and has important responsibilities, would rather play tricks on others and seek fun all day. One day, heaven holds a festival for the completion of the "Book of Wishes," a prestigious work that can help remove the black fox's seal. During this festival, Yo-rang, who is very mischievous, throws away the valuable book. Heaven is threatened by the black fox's bad magic. Yo-rang, responsible for the debacle, searches for the book and meets a boy named "Kang-hyun," who loses his mother at an early age and moves to the Fox Village from Seoul, with his father. Kang-hyun and Yo-rang look for the book together. But the black fox tries to ruin their plan, and Kang-hyun and Yo-rang encounter all kinds of hardship. In the end, they develop a strong friendship. (Source: Arirang TV)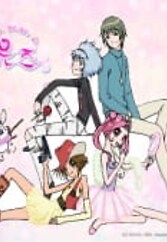 Petit Petit Muse
Two twins, Ara and Ari, aspire into the world of fashion. Ara wants to become a fashion model, while her sister, Ari, wants to become a fashion designer. They meet a man named Yorang, who is the fashion designer in Heaven.
TV -
Jan 27, 2008, 07:30 (JST)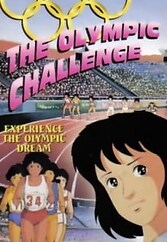 Arisubyeon-ui Kkumnamu
This is a story of a 13 year old girl whose only dream is to participate in the Olympic Games: Her Struggles, her victories, her failures and her willpower fascinate all who help her to become a outstanding athlete.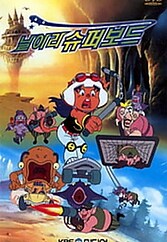 Narara Superboard
As a punishment for causing havoc in Heaven, Sonogong is locked in a huge iron mass for 500 years until Samjang Bupsa, an old priest embarking on a mission to rid the world of evil and spread peace throughout the land, rescues him. Sonogong becomes Samjang's disciple. He meets Saojung who enviously eyes Sonogong's amazing Superboard, and a brute swine oil seller Jopalgye. After several twists and turns, they join on Samjang's journey. Wherever they go, they meet overwhelming enemies and get into trouble. But they don't get frustrated and find ingenious way to defeat monsters. (Source: AniDB)