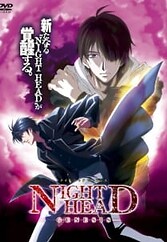 Night Head Genesis
It is said that 70% of the human brain capacity is unused. If humans possess incredible power, it is strongly believed to be lying dormant within this region. This unused 70% brain capacity is known as "Night Head". The famous work 'NIGHT HEAD' is going to break the silence. They were abandoned by their parents because of the psychic power they possessed. They are the Kirihara brothers, who lived in a laboratory within a barrier-protected forest. They have escaped from the laboratory, and a new wave of 'Revolution' is about to arise. A new "Night Head" is about to be awakened.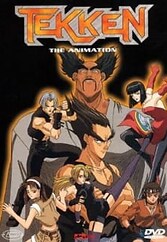 Tekken
After being thrown off a cliff as a child, Kazuya Mishima enters the King of Iron Fist Tournament to extract revenge from his father, multi-billionaire Heihachi Mishima. Meanwhile, WWWC operative Jun Kazama and Hong Kong detective Lei Wulong also enter the tournament to investigate on Heihachi's illegal activities involving cloning and genetic engineering. A handful of other skilled fighters are also in it merely to win the grand prize of $1 billion, not knowing of the true purpose of the tournament and fate that awaits them. (Source: ANN)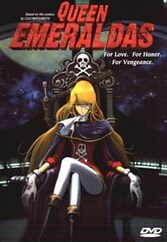 Queen Emeraldas
The story revolves around a race that seeks to dominate the galaxy. A lone mysterious female warrior, known to others as Emeraldas sails the endless planets of the universe- in her Seas of Star ship- fighting the tyranny of that merciless race. She is tormented by the memory of her lost love. (Source: ANN)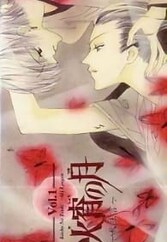 Kashou no Tsuki: Aki Kyougen
Kagetsu, a member of the Kouga tribe, is in the period of his life when he has to decide which sex he wants to be. His feelings for his sensei causes him to think seriously about it. Kohryu, another member of the tribe, wants to convince Kagetsu of going back to live with the tribe, leaving his sensei behind. During that time, evil spirits are starting to threaten the village and both Kagetsu and his sensei.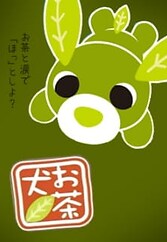 Ocha-ken: Chokotto Monogatari
Ocha-ken is a children's program about tea-dogs and tea-cats, each representing a different blend. The episodes are very short and geared to teaching the audience various values. The lesson, or moral of the episode is displayed at the end. (Source: AniDB)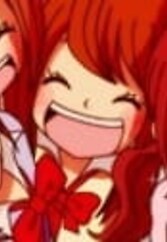 Ichigo Ichie: Kimi no Kotoba
No synopsis has been added for this series yet. Click here to update this information.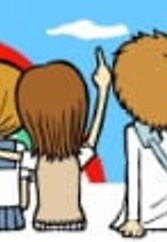 Ichigo Ichie: Koibana Tomobana
Ichigo Ichie is based on a series of stationery. The stationery, by a company called Mind Wave, focuses on the friendship of two young girls. (Source: TokyoPop)
Mori no Senshi Bonolon
Bonolon is touted as the warrior who comes from the forest of the great oaks. Despite his huge body size and outwardly orange appearance, Bonolon is only a child of 9 years old. However, notwithstanding his tender age, Bonolon possess a strong sense of justice and strives to become a reliable man. The tears of those people who are depressed or troubled will flow through the roots of the great oaks and communicates their feelings to Bonolon. Bonolon will then appear from the great oaks and help the people solve their problems as well as grant their wishes. (Source: ANN)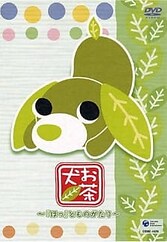 Ocha-ken: Hotto Monogatari
The second Ocha-ken series features the Tea Dogs interacting with humans.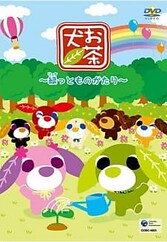 Ocha-ken: Ryokutto Monogatari
The third Ocha-ken series, this season focuses on environmental friendly themes.
TV -
Nov 22, 2008, 10:25 (JST)