October 31st, 2010
Second! Pumpkin Carving: Mato Black Rock Shooter
So I was carving pumpkins with my friends today. Being the artist that I am, I had to challenge myself.
Firstly, I've never attempted to carve a pumpkin this way, I've only done simple faces.
So freehanded drew a picture of Mato onto the pumpkin and 3 1/2 hours later came this: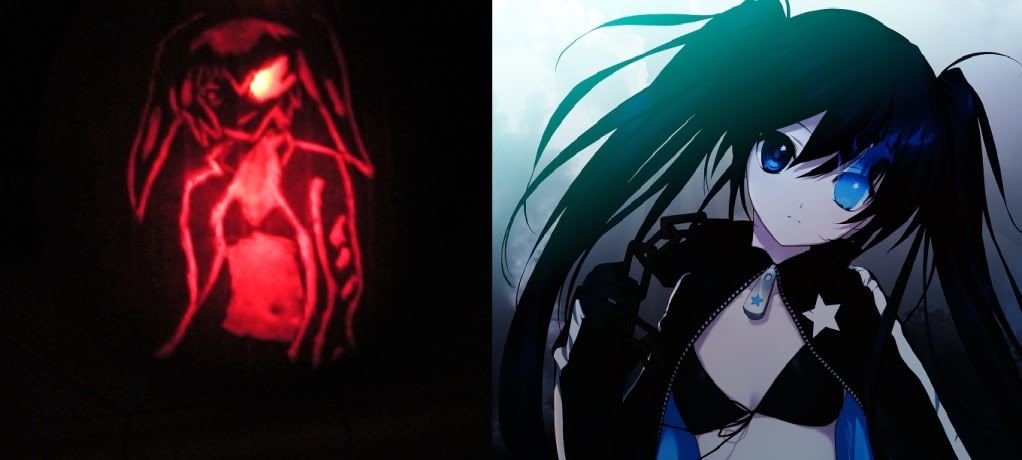 Not that bad for my first time. lol
Happy Halloween everyone!
October 28th, 2010
First!
Alright, it's been like 6 days I think since I've finally joined MAL! And I am currently adding anime/manga to my list! It real hard to remember everything that you have watched, especially someone like me that's been watching anime since she was like 4! I even have to look on ANN to help me remember some titles! I'm praying that I get finished soon though! It's so tedious that sometimes I feel like giving up! AHH!

Anyways, when I do finish I can finally start going and the forums and join clubs and such!

Well that's all for now! Wish me luck on finishing soon!

-Dani