Dec 1, 2017 10:50 AM
My Doujinshi Collection






CRIMSON MIDNIGHT DOUJINSHI COLLECTION
Okay so I've finally gotten around counting my doujinshi collection!
So far as of 7th February 2018:
» Haikyuu 20 books
» One Piece 10 books
» Boku no Hero Academia 13 books
» Prince of Tennis 7 books
» Shingeki no Kyojin 3 books
Total is
48
books! Haha welp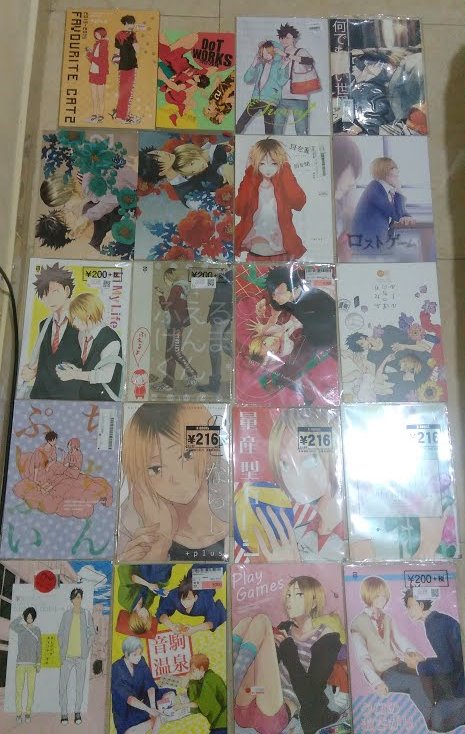 » All of them are Kuroken lmao
» Two of them also include Yaku x Liev, and one includes Asahi x Nishinoya
» Almost all of them were bought directly from Japan. Only two that I bought online from my country
» Honestly, Kuroken got the most perfect time. I was in Saitama at the time I was so into Kuroken, so I went doujin shopping in Japan. I visited every doujin store in Ikebukuro. That's why this series is highest amount lol
» Most of these doujins are secondhand, they are cheap and still in good condition!
» Now I'm currently into Katsudeku and it's my biggest OTP yet. I have a feeling if I was into Katsudeku when I was in Japan, the amount would be much more than 20 books lmao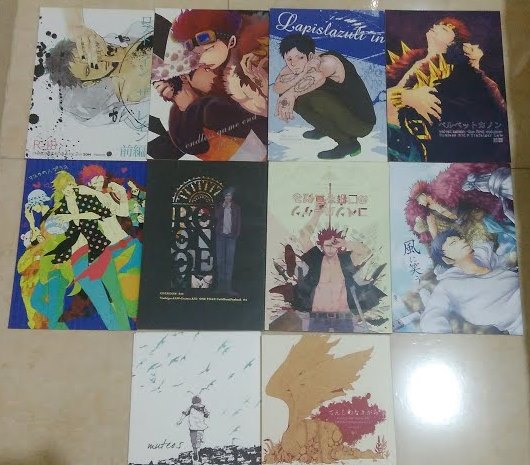 » All of them are Kidlaw haha
» All of them bought directly from Japan (Osaka, 2015)
» I was fairly new to Japan and how things work (I didn't have courage yet to go around alone), and it was a scholarship program so I got curfew. These were the only doujins I managed to snatch haha
» So, the one titled mute 0.5 is apparently a series and I've been looking for the sequels since forever!
» During my second time in Japan (Saitama 2017), I'd been looking and looking for it's sequels but found none :(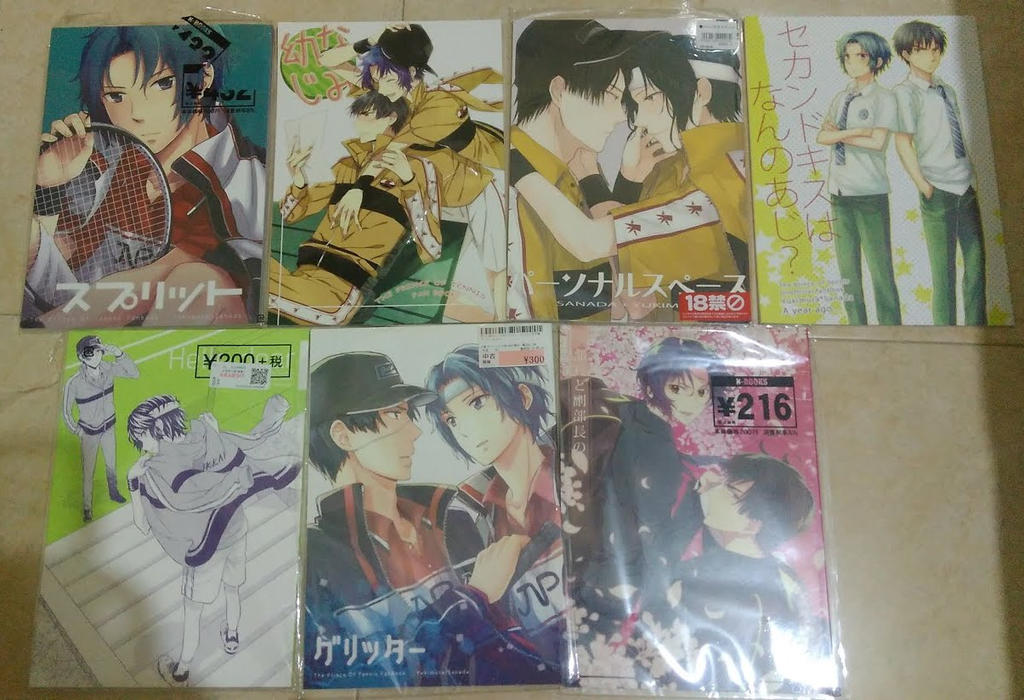 » Most of them bought during my time in Saitama, one of them bought online
» This pairing was quite rare :(
» Like Kuroken, Sanayuki got the best time too, but unlike Kuroken, Sanayuki doujin was quite hard to find
» Prince of Tennis is in general only few in each store. I was lucky to find some that I like at all.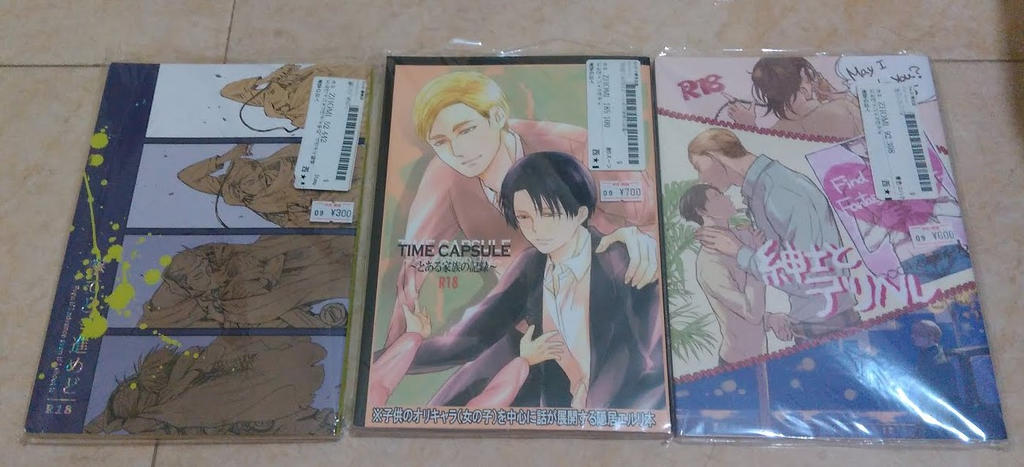 » This one is a joke. All of them are actually novels. Like seriously!!! I have no idea that it was novel and not manga!!!! Like hell I'm reading tons of kanjis!! I kinda regretted buying them!!!
» They were bought during my doujin hunting at Ikebukuro, and Shingeki no Kyojin got like a whole wall to themselves!! They were huge!!
» But guess what? Like 90% of them were Ereri!!! T~T
» Eruri only got a few and the one I picked happened to be in novel format instead of manga!! Gahhh
» Maybe I'll read them someday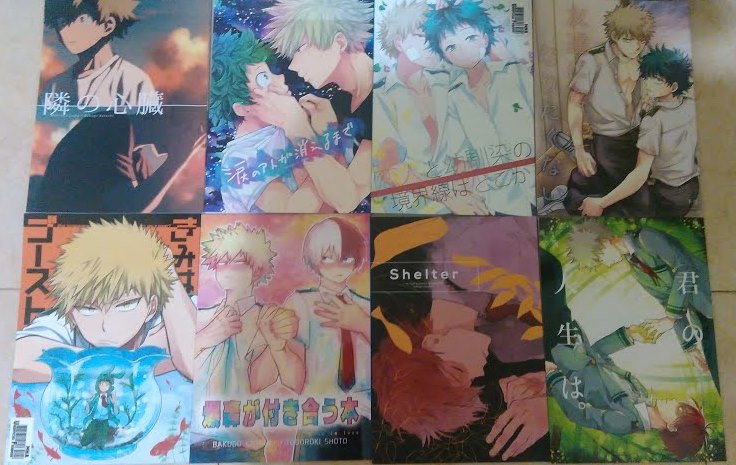 » All of them bought via online store welp
» There were only 8 of them but I SPENT MORE MONEY ON THEM THAN MY 20 KUROKEN BOOKS
» Seriously guys online store is expensive af (more like the shipping cost) especially if your country is 123456 miles from Japan
» But, I treasured all 8 of them. I mean, I know it's expensive so I kind of CAREFULLY pick ones that I really want
» Also, 3 of them are Todobaku and the other 5 are Katsudeku
» In other fandom I was only obsessed with one ship, but in BnHA, I'm more obsessed with certain character (Bakugou Katsuki!!!) rather than one ship
» Man I wish I can go to Japan again only to go more doujin hunting :I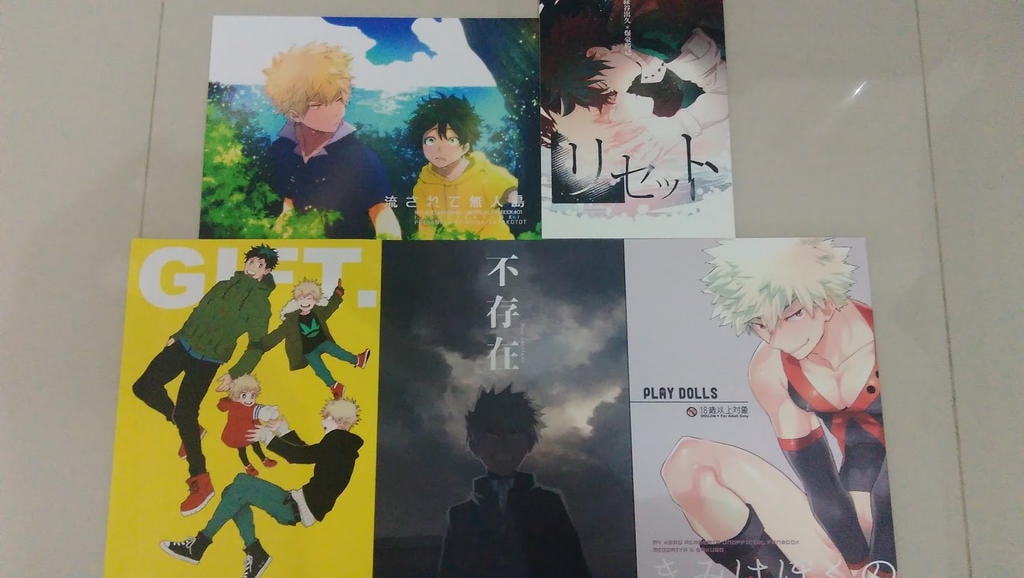 » New addition!!!! Spent around $127 on them!
If I had $127 right now I'd do something similar :) awesome stuff!!
I am truly fascinated by this
Plausible response : She probably don't care reading books (just like mine).
All the doujins I read and own is porn 😩
How exactly do you hide them from your mother?