7 Seeds 2nd Season
Second season of 7 Seeds.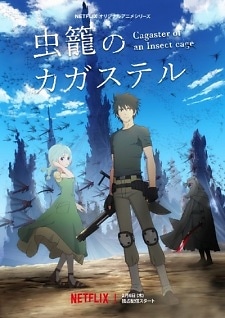 Mushikago no Cagaster
In a near future, an illness called "Cagaster" made ​​its appearance. It turns humans into insects. The story begins 30 years after the onset of the illness, in 2125. It follows the adventures of Kidou, a boy who fights insects. (Source: MAL News)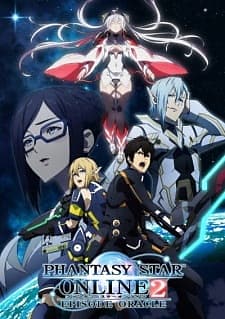 Phantasy Star Online 2: Episode Oracle
A TV anime adaptation of episode 1-3 out of 5 the total episodes from the Phantasy Star Online 2 game. Some anime-original content will be created as well. Episode 1: During their qualification exam in planet Naberius, the player and fellow ARKS trainee Afin were attacked by vile organisms known as Darkers. This is followed by the two discovering a mysterious girl who lost most of her memories, and the truth regarding Naberius and the recent spike of Darker activities. Episode 2: The plot follows the player and Matoi as they try to unravel a dark conspiracy regarding the origin and purpose of ARKS. Episode 3: The discovery of the planet Harukotan brought a new quest into the fray, as the peace between the Shironian and Kuronites that dwell in the planet is disturbed by the Kuronites' sudden attack. The newly-reformed ARKS is tasked to investigate the reason behind it all, and it seems like the truth is more complicated and horrifying than expected... (Source: phantasystar.fandom.com)
TV -
Oct 7, 2019, 22:30 (JST)
Uma Musume: Pretty Derby (TV) Season 2
Second season of Uma Musume: Pretty Derby.
TV -
Jan 5, 2021, 00:00 (JST)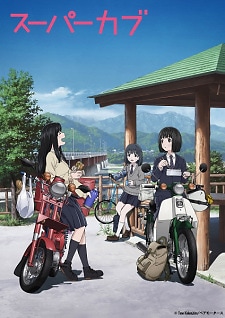 Super Cub
Second year high school student Koguma doesn't lead a very interesting life. She has no parents, and no friends nor hobbies to keep her daily life busy. One day, she acquires a second-hand Honda Super Cub motorcycle and rides it to school. As time goes by, not only does Koguma have a new adventurous life, but she also forges precious friendships thanks to her precious little motorcycle. (Source: MAL News)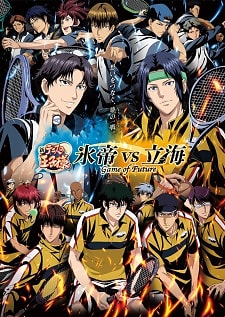 Shin Tennis no Ouji-sama: Hyoutei vs. Rikkai - Game of Future
The new anime will tell an original story, featuring a match between the Hyoutei Academy Secondary Department led by Keigo Atobe and Rikkai University-Affiliated Middle School led by Seiichi Yukimura. The story was previously not depicted in the manga. (Source: MAL News)