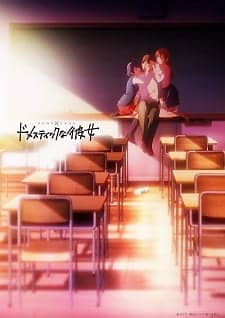 Domestic na Kanojo
In their teenage years, few things can hurt people more than the heartaches that come with unrequited love. Such is the case for Natsuo Fujii, who has found himself entranced by his school's ever-cheerful teacher Hina. Deflated by this unreachable desire, Natsuo humors his friends and attends a mixer. There he meets Rui, a girl whose lack of excitement rivals that of himself. After bonding over their mutual awkwardness, Rui takes Natsuo to her house and asks him to have sex with her, hoping that the experience will stop her friends from treating her like a clueless child. With his hopeless feelings towards Hina still on his mind, Natsuo hesitantly agrees. Equally unfulfilled by their "first times," the two decide to part ways as strangers. However, before he even has a chance to process this experience, Natsuo's father drops a major bombshell: he is getting remarried, and his new wife Tsukiko Tachibana is coming over now to meet Natsuo. As if that was not enough of a shock, her daughters—and, in turn, Natsuo's new sisters—are Hina and Rui Tachibana, the woman he's in love with and the girl with whom he shared his first night. Now, Natsuo must come to terms with the feelings he has for his step-siblings as his eyes open to a darker side of love. [Written by MAL Rewrite]
TV -
Jan 12, 2019, 01:55 (JST)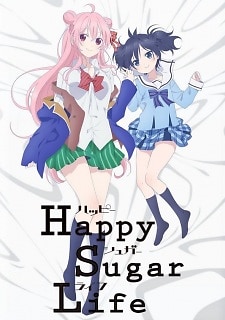 Happy Sugar Life
Satou Matsuzaka is a beautiful high schooler who has a reputation for being permissive with men. However, a chance encounter with a young girl named Shio Koube makes Satou realize that this is her first and only true feeling of love. Telling others that she lives with her aunt, Satou secretly shares an apartment with Shio. Despite her innocent appearance, Satou is willing to do anything to protect her beloved, resorting to desperate measures to ensure that their "happy sugar life" remains intact. [Written by MAL Rewrite]
TV -
Jul 14, 2018, 01:55 (JST)
Choujin Koukousei-tachi wa Isekai demo Yoyuu de Ikinuku you desu!
Seven Japanese high school students enjoy international renown for their remarkable talents. One day, these friends survive a plane crash only to find themselves in the medieval fantasy world of Freyjagard, where two human races live side by side in a feudal society: the byuma, who have animal features and formidable strength, and the hyuma, who have a small chance of magical aptitude. After being rescued by the byuma Winona and her adopted elven daughter Lyrule, the group pledges to use their advanced skills and knowledge to pay back the people of Elm Village for their hospitality and find a way to return back home. Tsukasa Mikogami, the prime minister of Japan, acts as the leader of these young geniuses and organizes their efforts to intervene in Freyjagard and gather the information and resources necessary for achieving their goals. Believing that there is a connection between their current situation and an ancient legend about seven heroes from another world who defeated an evil dragon, Tsukasa directs the others to learn about the culture around them and search for any clues leading them back to Earth. But he also gives another instruction: to take it nice and easy, lest they ruin this world by giving it their all. [Written by MAL Rewrite]
TV -
Oct 3, 2019, 21:00 (JST)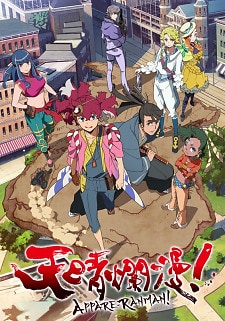 Appare-Ranman!
No dream is too big for Appare Sorrano, a socially-awkward inventor living in a small rural town in Japan in the late 19th century. Fascinated since childhood by the creation of steamships that can connect people across great distances, he's learned to make machines of all kinds from various scientific texts. His goal is to sail across the sea, beyond the sky, and ultimately, to the other side of the moon. Unfortunately, through a string of events, Appare finds himself stranded in the middle of the sea on his mini steamship. Floating alongside him is a skilled but cowardly samurai, Kosame Ishikki, who was tasked to keep his eccentric behavior in check. Just when all hope seems lost, a large steamship saves them and takes them to Los Angeles. With no money or plans, they decide to participate in the "Trans-America Wild Race," which gives Appare the chance to build his own automobile, and Kosame the opportunity to use the cash prize to return home. However, against rival racers and unknown challenges residing in the wilderness, just how far will this adventure take Appare and Kosame? [Written by MAL Rewrite]
TV -
Apr 10, 2020, 21:30 (JST)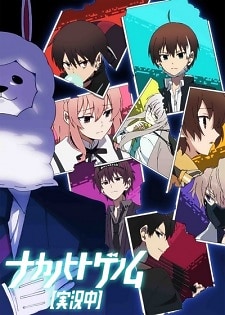 Nakanohito Genome [Jikkyouchuu]
Iride Akatsuki has unlocked hidden content in the game he's playing, 'Nakanohito Genome,' and it turns out that this content is a real-life game! He soon wakes up to find that he has been kidnapped and taken to a strange place, along with a number of other teammates. Each of them specializes in a certain sort of game, like cultivation games, fighting games, puzzle games, etc. A llama-headed 'teacher' gathers them after level 1 is cleared to explain how the game will proceed. Will this group of gamers succeed, and make it back to their real lives? (Source: MangaHelpers)
TV -
Jul 7, 2019, 22:00 (JST)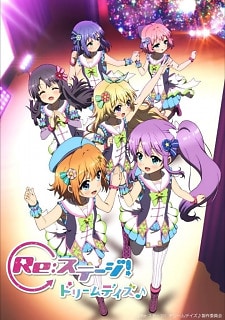 Re:Stage! Dream Days♪
Mana Shikimiya has just transferred into Marehoshi Academy, a school which requires each of its students to join one of the many sports or cultural clubs. After a quick tour of most of the clubs by the Student Council Vice President Minori Hasegawa, Mana stumbles upon the Lyrical Tradition Dance Club. There she meets its sole members: Mizuha Ichikishima and Sayu Tsukisaka. Drawn to their singing and dancing, Mana joins the club and together they work towards their dream of winning the Prism Stage—a national competition to determine the top idols of the country. However, before Mana and her new friends can worry about the Prism Stage, there is a more immediate problem at hand: the club is about to be disbanded by the student council! Without enough members or any notable achievements, the club will be shut down and the members' dreams will be over before they've begun to pursue them. It's up to the three of them to find the additional club members they need and become an idol group strong enough to qualify for the Prism Stage and to win it as well. [Written by MAL Rewrite]
TV -
Jul 7, 2019, 22:00 (JST)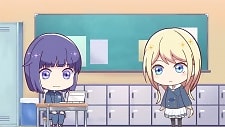 Runway de Waratte Mini Anime
Short episodes with super-deformed characters posted on the official Twitter account.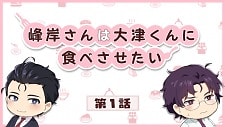 Minegishi-san wa Ootsu-kun ni Tabesasetai
Mini anime series of Minegishi-san wa Ootsu-kun ni Tabesasetai.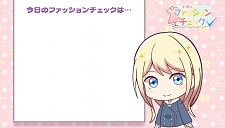 Chiyuki no Fashion Check
Another set of short episodes with super-deformed characters posted on the official Twitter account. Chiyuki talks about the style of a famous person and famous anime characters.