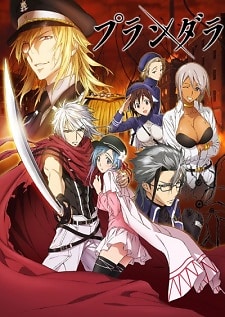 Plunderer
Alcia is a world governed by "Count": numbers engraved on a person's body, representing any number related to their life. These Counts determine a person's social status and power in Alcia. If a Count reaches zero, the person is sent to the Abyss, a place rumored to be worse than death. Hina, a traveler whose Count is based on the distance she traveled, witnessed her mother get dragged down into the Abyss. Determined to fulfill her mother's last wishes, she sets off on a journey in search of the legendary Aces—heroes of the war that happened three hundred years ago, bearing a white star next to their Count. While wandering around, Hina encounters Licht Bach, a mysterious masked man with negative Count, and Nana, the owner of a tavern. In the midst of having a good time, Hina is tricked into a battle with a military soldier. However, despite his negative count, Licht rescues Hina and reveals that he has another count, one with a white star, one of a legendary Ace. Plunderer follows the journey of Hina and other inhabitants of Alcia as they discover the truth about their world, the Abyss, and the legendary Aces. [Written by MAL Rewrite]
TV -
Jan 9, 2020, 01:05 (JST)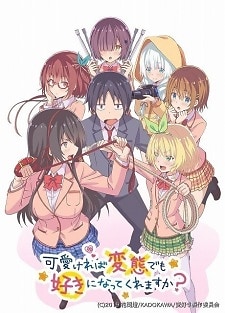 Kawaikereba Hentai demo Suki ni Natte Kuremasu ka?
As far as it goes, many boys, especially in their teenage years, want to have a girlfriend. Keiki Kiryuu is no exception. One eventful afternoon, his days of yearning for a lover seem to come to an end when he receives a love letter from an anonymous sender—along with a pair of white panties. To determine the identity of his secret admirer, referred to as Cinderella, he proceeds to investigate several possible candidates including his senior Sayuki Tokihara, his underclassman Yuika Koga, and his classmate Mao Nanjou. However, as Keiki seeks to uncover who this mystery girl might be, he comes to know about the perverted fetishes hidden behind each candidate's innocent exteriors... [Written by MAL Rewrite]
TV -
Jul 8, 2019, 20:00 (JST)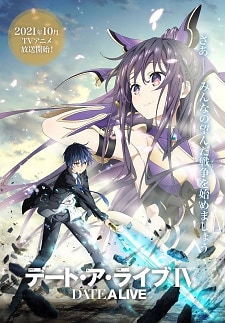 Date A Live IV
Fourth season of Date A Live.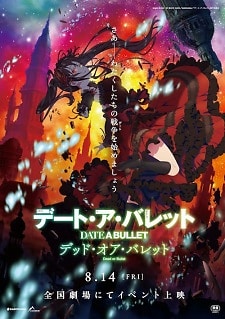 Date A Bullet: Dead or Bullet
Soon after falling into another world, Kurumi Tokisaki takes interest in a particular white cat. Much to Kurumi's disappointment, the two part ways. Kurumi later meets Hibiki Higoromo, a white haired quasi-spirit. Hibiki explains that they are at the center of a killing game between quasi-spirits. Within the Neighboring World, the spirits compete for a single wish to be granted to the lone survivor of the death-match. Understanding the rules of the game, Kurumi and Hibiki reach a compromise—a temporary alliance. [Written by MAL Rewrite]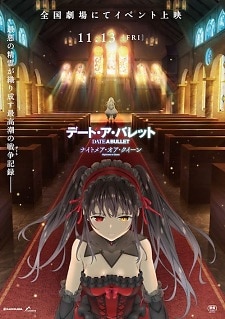 Date A Bullet: Nightmare or Queen
Second part of the Date A Bullet films.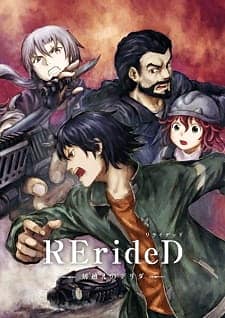 RErideD: Tokigoe no Derrida
The year is 2050. A young engineer named Derrida Yvain became famous thanks to his contribution to the development of the "Autonomous Machine DZ" at Rebuild, the manufacturing company founded by his father. One day, Derrida and his colleague Nathan discover a flaw in the DZs and try to warn their boss, but are ignored. Although Derrida and Nathan are aware of the danger, they reluctantly decide to put off taking any measures, and instead go to Nathan's daughter Mage's birthday party. The next day, after enjoying a peaceful day, Derrida and Nathan are suddenly attacked by unknown forces. At the end of the escape, Derrida falls into a cold sleep machine and 10 years later, he wakes up to a devastated world in the middle of a war. While Derrida is attacked by a group of out of control DZs, he almost gives up, but he recalls Nathan's last words. "Take care of Mage." Despite the harsh fate that has fallen upon him, Derrida sets off to seek Mage. (Source: ANN)
TV -
Sep 22, 2018, 01:05 (JST)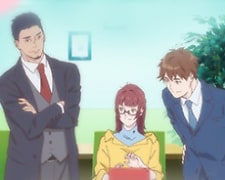 Ichi Nichi Shite Narazu
The story follows an office worker Mitsuki who is more devoted to her work than her own personal grooming. She decides to improve her appearance when she discovers that her boss Watanabe is leaving. (Source: ANN)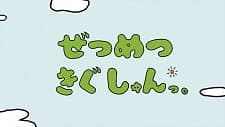 Zetsumetsu Kigu-shun.
A dialogue-less anime about endangered species where they only say "-shun.". Episodes are streamed on the anime's official Youtube channel and Twitter, and Kadokawa's official Youtube channel as they are co-creators of the brand.
Zetsumetsu Kigu-shun. (2020)
The series follows the over 3,000 endangered species in the world. (Source: ANN)