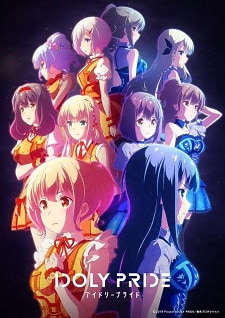 Idoly Pride
To become an idol, I shed blood, sweat, and tears. Even so, I push on. I want to shine. I want to earn it. I want to become number one. I want to smile. I want to make my dreams come true. I want to look back at a sea of people. I want to be noticed. I want to find it. I want to overcome obstacles. I have only pride inside my chest. No one is in the spotlight from the beginning. Everyone is weak. Only those who do not break will reach the highest peak to become an idol. This is the story of idols who face big dreams and harsh reality. (Source: MAL News)
TV -
Jan 10, 2021, 23:30 (JST)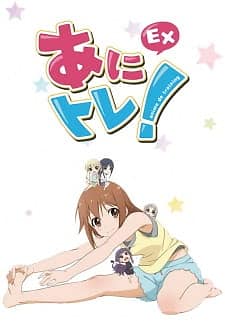 Anitore! EX
"Move your soul and body!" Each episode contains a variety of routines, such as push-ups, sit-ups, spine twists, dance, yoga, stretches, trunk training, and taichi. Five girls aiming to become idols will exercise with you, and that troubling body fat percentage will go down by 1000%...!?
TV -
Oct 13, 2015, 01:11 (JST)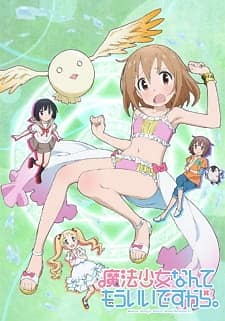 Mahou Shoujo Nante Mou Ii Desukara.
Yuzuka Hanami is a young, carefree girl who lives the most ordinary life imaginable. Although her father works around the clock and her mother is rarely home, she still enjoys herself and strives to be an excellent student. Miton, on the other hand, is an alien life-form with the ability to transform his master into a magical girl, a warrior who fights evil wherever it may appear. However, there are not as many enemies as there used to be, so Miton has been out of work for a while. Starving and homeless, he has taken up residence in a pile of garbage. As Yuzuka walks past him one day, Miton seizes the opportunity to offer his services to the young girl. Yuzuka reluctantly agrees, but when she transforms into a magical girl and discovers that her outfit is a swimsuit, she begins to have second thoughts about what she has gotten herself into! [Written by MAL Rewrite]
TV -
Jan 12, 2016, 01:11 (JST)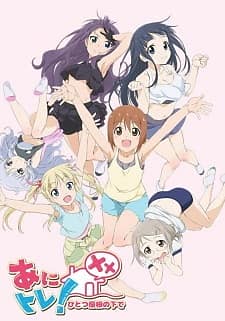 Anitore! XX: Hitotsu Yane no Shita de
Sequel of Anitore! EX. New member Sakura Izumi joins the five idol candidates of the previous season. A second year middle schooler, she often wears a big smile on her face. (Source: ANN)
TV -
Oct 5, 2016, 22:43 (JST)
Mahou Shoujo Nante Mou Ii Desukara. Second Season
Second season of Mahou Shoujo Nante Mou Ii Desukara.
TV -
Oct 5, 2016, 22:38 (JST)