Peeping Life TV: Season 1??
This "slow-life anime" is part of the datsuryoku-kei (ennui-style) genre of comedy that depicts the minutiae of everyday life. The series observes the daily lives of Heroes from the worlds of Tezuka Production and Tatsunoko Production, "evolved" for their modern TV appearances, and combines motion-captured improvised acting with computer animation into a series of comedy shorts. (Source: ANN)
TV -
Oct 4, 2015, 02:55 (JST)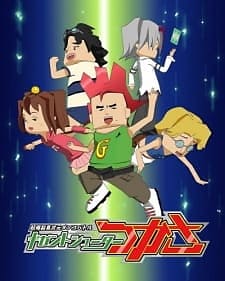 Choubakuretsu Ijigen Menko Battle: Gigant Shooter Tsukasa
The anime follows Tsukasa, whose dream is to become the best at Gigant Shooter (battles in a game similar to pog) in the world. The menko card his father left for him called King Menger is his partner. Tsukasa's fellow gamers are the cute but tsundere Koide Miruko, the spectacled bully Numata Manabu, and the realist and sharp-tongued Doumoto Ataru. (Source: ANN)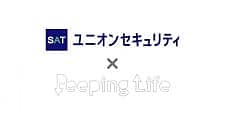 Satto Anshin, SAT x Peeping Life
SAT (Union Forest Company's Security division) and Peeping Life collaboration.