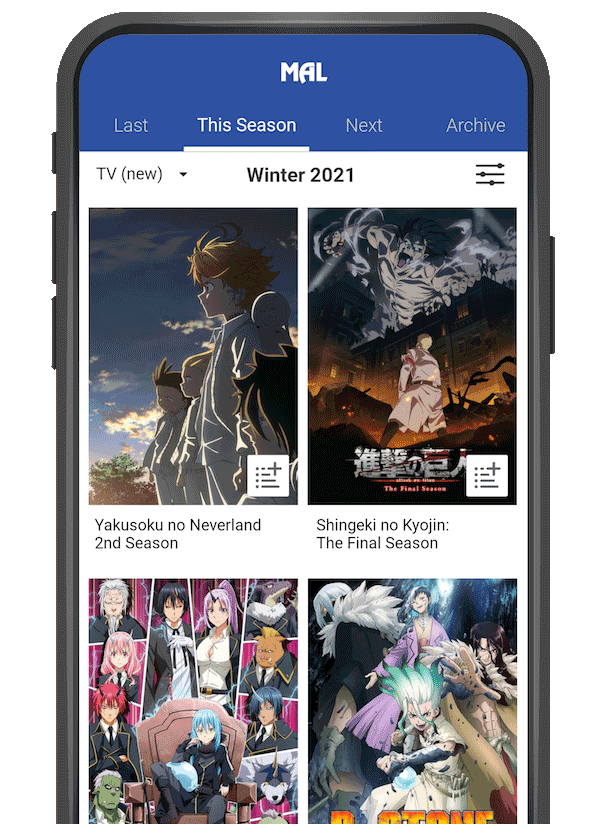 Discover the latest
from Japan
See the best of what's airing now or coming next with a simple swipe of the screen.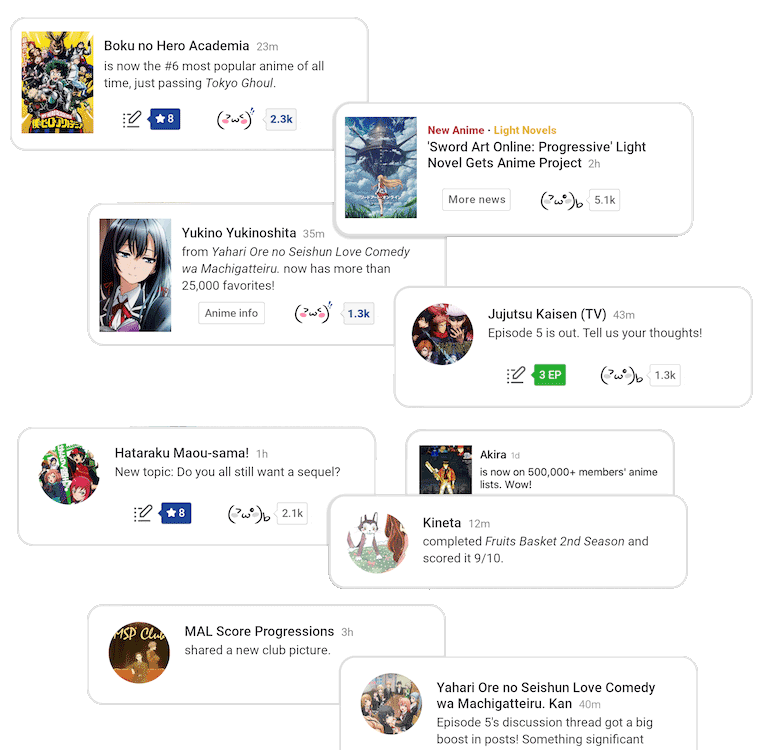 Keep up to date with
all things anime
New anime announcements, what's trending now, friends' scores and stats, milestones for your favorite series, and more.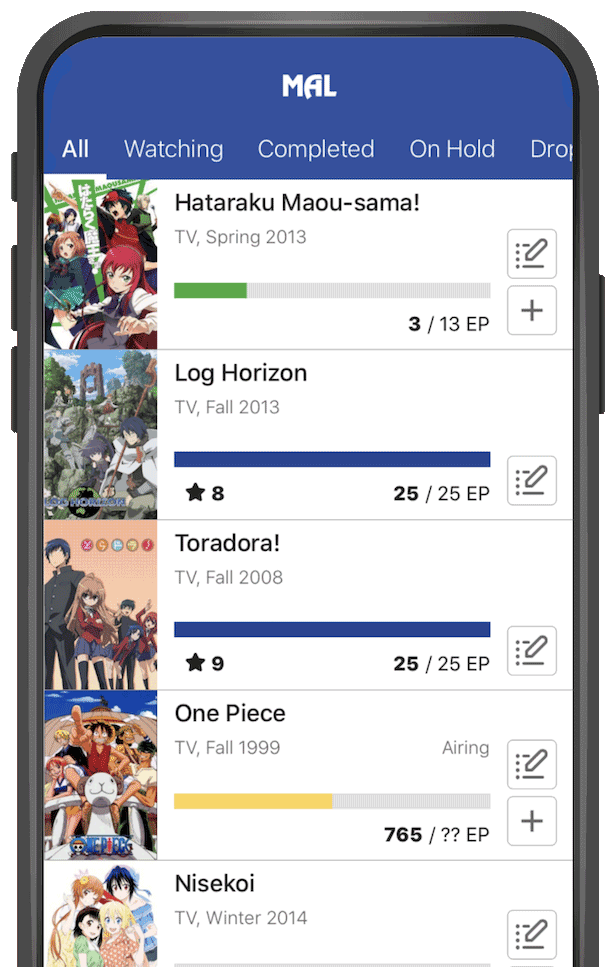 Track your progress
in one place
Easily update episodes you watch so your list is never out of date.