March 18th, 2013
*Notice*
Due to my lack of time, I cannot update this blog as I previously could, so it will be discontinued indefinitely. I apologize to any readers of this blog but this is just how it has to be.
Thank you for understanding. m(_ _)m
Here's a nice picture for you:
January 23rd, 2013
Kuroshitsuji chap. 77
Hey Kuroshitsuji fans!
Did anyone else out there enjoy this month's Kuroshitsuji chapter, 'cause I know I did!
Let's jump right in~!
Sorry this month's blog is so super short, but I'm super short on time. D:
But here's a little question for all you mecha fans out there: What 3 mecha do you think are the coolest in looks?
I'll list mine in the future! ;)
Until next time people~☆
December 20th, 2012
Kuroshitsuji chapter 76 and More
Hello~!
Is it Kuroshitsuji time again already?
Okay, then lets jump right into Kuroshitsuji chapter 76! ;)
Now before I end this blog entry, I want to bring attention to a certain interesting individual.
Her name is Anastasiya Shpagina (also known online as Fukkacumi). She is known as the 'human anime girl'. This young Ukranian woman takes hours a day to apply her makeup and has allegedly undergone surgery to have the porportions and appearance of an anime girl.
Can't believe it? Take a look for yourself.
Anastasia is also commonly called a human doll. And she's not the only of her kind. Other well-known human dolls include:
Venus Palermo (also known as VenusAngelic)
Dakota Rose (also known as KotaKoti)
Valeria Lukyonova
So what do you guys think of the human dolls? Are they going too far?
That's all for today's blog! Sorry it's so short; I have a bit of a head cold. :S Thanks for reading! :)
___________
November 18th, 2012
Kuroshitsuji chapter 75 and Wreck It Ralph
Okay, okay!
So, I'm back with more Kuroshitsuji manga and some other fun movie stuff.
Let's just get right down to it.
Okay! Now for the movie stuff.
Has anyone seen that new movie "Wreck It Ralph"?
It's actually quite a good movie. I highly reccomend it to gamers and otaku! (And for those who aren't, all the same. ;D)
Any gamer will immediately catch every joke in this movie, and they are pretty well executed too. Some of the jokes are not specifically aimed at gamers, but are equally as funny. As well as being very comical, it also had a pretty good amount of action in it, some romance, and even some majorly moe awesomeness, as it covers a large amount of games across different game genres.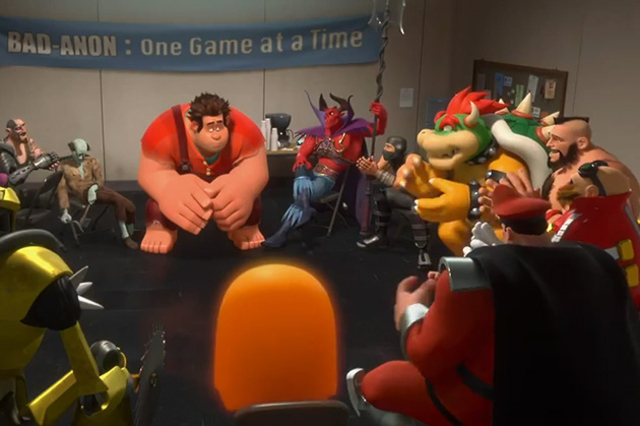 There are even cameos from a lot of well-known characters throughout the movie, including Sonic the Hedgehog, Mario, Ken and Ryu, and Pac-Man.
Also, any j-pop otaku will be glad to hear that there is a brief segment in the movie where a song recorded especially for the movie by AKB48 is played. It's called Sugar Rush.
I highly recommend you all go see the movie! I won't write anymore here because I don't want to give any spoilers. ;)
Thanks for reading guys! Until next time! X)
October 20th, 2012
Kuroshitsuji 74 and The 90s Are All That!
Hello my darlings!
I'm back with more Kuroshitsuji and today, I'm also bringing you some "retro" stuff. ;)
First things first, let's get it started with the manga! Kuroshitsuji chapter 74 is a go!
And now, for that "retro" stuff I promised you. "Retro" seems to be the new trend for right now, so I've decided to start blogging about some of these things.
Firstly, I'm going to talk about that new "90s Are All That" programming block.
The TeenNick channel has a new programming block for 90s Nick shows called 90s Are All That.
(See website here:
http://90sareallthat.teennick.com/
)
For me, it's a total nostalgia trip! I grew up on those shows. :D
So, now, I'm going to list what I thought were the best cartoons of 90s Nick.
Be sure to comment and list your favorites too!
Okay, here we go!:
Rugrats
The Rugrats were iconic of 90s Nick, in my opinion. When I turn on the 90s Are All That block, I remember each and every one of these episodes to a T. LOL.
I remember my favorite baby being Kimi, though she techincally wasn't part of the original 90s crew.
_______________
Hey Arnold!
Oh how I used to love this show (and I still do)! I remember wishing for years that Helga would get some guts and ask Arnold out! Of course, that never happened. In the cartoon, that is...
And who remembers chocolate boy? O-O
Helga was probably one of the toughest chicks in pink. LOL.
Gerald was the coolest.
___________________________
Doug
I remember this. I can still hum the theme song. LOL. I used to love Skeeter! This was another one of those shows when I was like, Doug make a move! I thought him and Patty were meant for each other. :) Judy was SUCH the handful. But not as much as Beebe. I remember thinking her and Roger should get together. XD
______________________
The Wild Thornberrys
Ah, how I used to love this show! I loved Eliza because she was a headstrong kind of girl. Darwin and Donnie were hilarious. Really, the whole family was so eccentric, which I think was so fun for the show. :D
This one was only on the 90s Are All That block briefly. Sadly, it isn't anymore. They need to bring it back (again)!
_____________
Rocket Power
Okay, I have honestly never met someone who didn't like Rocket Power. That's why it confuses me as to why it's not on the 90s Are All That block. It was the COOLEST show. I loved Reggie and her friends. Talk about tough girl power! Plus, Sam was the coolest nerd. Tito was just win.
Who else remembers "Woogidy woogidy woogidy!"? XD
Or...
"They got sand in the potato salad!"
LOL!
____________
Alright, that's all for now!
Thanks for reading and I hope you had fun!
Ja ne. ;)
September 19th, 2012
Kuroshitsuji 73, More Anime and J-music
Okayz!
Today I've got more than one thing to blog about here so get ready!
First, as part of our daily routine, Kuroshitsuji chapter 73!
Okay! So now I'm going to talk about some anime and a little j-rock.
Firstly, I completed Code Geass R2 this month. (WOOT!)
After seeing the entirety of the Code Geass series, I highly recommend the series.
Season 2 of Code Geass, in my opinion, was a rollercoaster of twists and turns.
There's drama, tragedy, comedy, backstabbing, mecha, and romance.
There are some intriguing new characters, as well as old favorites.
I don't want to say too much, because almost everything I could say would be a major spoiler, so I'll just leave it to you guys to watch R2 for yourselves!
Please do ladies. B)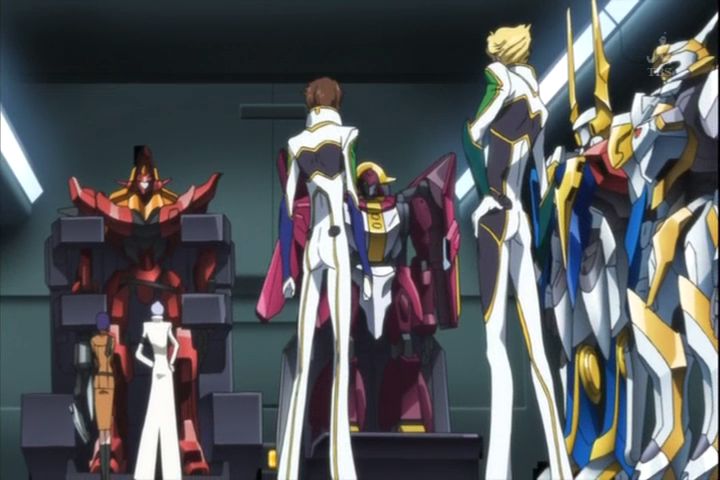 Okay, now lastly, about that j-rock.
Lately I've been addicted to Megamasso's "Sumire September Love" (feat. IZAM).
Okay, before I say anything about the song, HOLY SMOKES, the Megamasso boys and IZAM are SO PRETTY in the music video.
The song, Sumire September Love, is a cover of Shazna's song of the same title released in the 90s.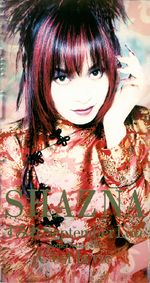 Megamasso's September Sumire Love has a fun, but gentle sound to it. It's very carefree, in my opinion. The video is very fun and quirky. :)
Megamasso was able to capture the elegant sound of the original but still make it visual kei. I think it's a great cover and a spectacular song overall. I recommend it.
Alright, that's all for today everyone!
Until next time. ;)