May 17, 2018 10:09 AM
Deliveries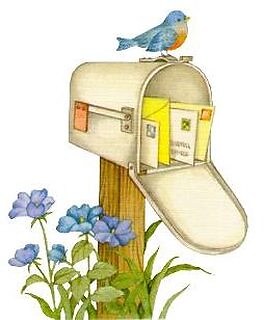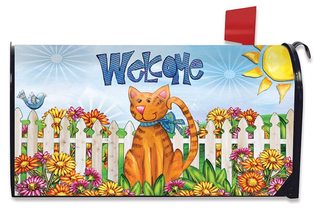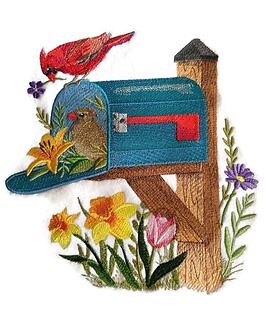 ✉️✉️✉️✉️✉️✉️✉️✉️✉️✉️✉️✉️✉️✉️✉️✉️✉️✉️✉️✉️✉️✉️✉️
Thank you to those who took the time to make these badges, cards, and newsletters as
well as those who delivered them. I would thank each of you individually, but that
would take a lot of time with as many clubs as I am in. So I respectfully bow to
each of you in appreciation. All of your hard work doesn't go unappreciated.
Thank you!!
Also, I'm going to try to not be lazy with saving everything and then deleting the
delivery this way my page doesn't get cluttered.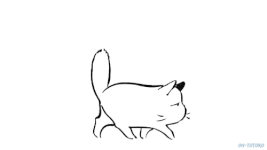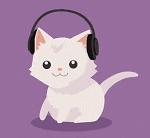 📮📬📮📬📮📬📮📬📮📬📮📬📮📬📮📬📮📬📮📬📮📬📮
Fixed Links~



★·.·´¯`·.·★ 🅢🅦🅔🅔🅣🅚🅘🅘🅒🅗🅘🅖🅞'🅢 🅓🅔🅛🅘🅥🅔🅡🅨 ★·.·´¯`·.·★

𝐓𝐡𝐚𝐧𝐤𝐬 𝐟𝐨𝐫 𝐛𝐞𝐢𝐧𝐠 𝐩𝐚𝐭𝐢𝐞𝐧𝐭 𝐰𝐢𝐭𝐡 𝐭𝐡𝐞 𝐜𝐚𝐫𝐝 𝐝𝐞𝐥𝐢𝐯𝐞𝐫𝐲. 𝐈𝐟 𝐲𝐨𝐮 𝐞𝐱𝐩𝐞𝐫𝐢𝐞𝐧𝐜𝐞 𝐭𝐫𝐨𝐮𝐛𝐥𝐞 𝐟𝐢𝐧𝐝𝐢𝐧𝐠 𝐲𝐨𝐮𝐫 𝐜𝐚𝐫𝐝 𝐣𝐮𝐬𝐭 𝐮𝐬𝐞 𝐂𝐓𝐑𝐋 + 𝐅 𝐚𝐧𝐝
𝐭𝐲𝐩𝐞 𝐭𝐡𝐞 𝐧𝐚𝐦𝐞 𝐲𝐨𝐮 𝐫𝐞𝐪𝐮𝐞𝐬𝐭𝐞𝐝 𝐨𝐧 𝐲𝐨𝐮𝐫 𝐜𝐚𝐫𝐝. 𝐌𝐞𝐬𝐬𝐚𝐠𝐞 𝐦𝐞 𝐢𝐟 𝐲𝐨𝐮 𝐡𝐚𝐯𝐞 𝐚𝐧𝐲 𝐪𝐮𝐞𝐬𝐭𝐢𝐨𝐧𝐬 𝐚𝐛𝐨𝐮𝐭 𝐲𝐨𝐮𝐫 𝐜𝐚𝐫𝐝(𝐬).

◦•●◉✿ raѕpвerry'ѕ wonderland eхpreѕѕ ✿◉●•◦
4Tad

| Oct 25, 2021 12:02 PM

  






┍━━━━ ⋆⋅☆⋅⋆ ━━━━┑

𝐼𝓂𝓅𝑜𝓇𝓉𝒶𝓃𝓉 𝑀𝑒𝓈𝓈𝒶𝑔𝑒 𝐹𝓇𝑜𝓂 𝒮𝒽𝒾𝓇𝑜!

*:..𝐼𝑓 𝑡ℎ𝑒𝑟𝑒 𝑎𝑟𝑒 𝑎𝑛𝑦 𝑖𝑠𝑠𝑢𝑒𝑠 𝑑𝑜𝑛'𝑡 ℎ𝑒𝑠𝑖𝑡𝑎𝑡𝑒 𝑡𝑜 𝑚𝑒𝑠𝑠𝑎𝑔𝑒 𝑚𝑒..:*

*:..𝐶𝑎𝑟𝑑𝑠 𝑎𝑟𝑒 𝑠𝑜𝑟𝑡𝑒𝑑 𝑏𝑦 𝑦𝑜𝑢𝑟 𝑢𝑠𝑒𝑟𝑛𝑎𝑚𝑒 / 𝑠ℎ𝑜𝑟𝑡𝑒𝑛𝑒𝑑 𝑛𝑎𝑚𝑒...:*

*:..𝑈𝑠𝑒 𝐶𝑡𝑟𝑙 + 𝐹 𝑡𝑜 𝑓𝑖𝑛𝑑 𝑦𝑜𝑢𝑟 𝑐𝑎𝑟𝑑𝑠..:*

*:..𝑃𝑙𝑒𝑎𝑠𝑒 𝑠𝑎𝑣𝑒 𝑎𝑛𝑑 𝑟𝑒ℎ𝑜𝑠𝑡 𝑦𝑜𝑢𝑟 𝑐𝑎𝑟𝑑𝑠 𝑤𝑖𝑡ℎ𝑖𝑛 𝟣𝟫 𝑑𝑎𝑦𝑠...:*

*:..𝑇ℎ𝑎𝑛𝑘 𝑦𝑜𝑢 𝑓𝑜𝑟 𝑟𝑒𝑞𝑢𝑒𝑠𝑡𝑖𝑛𝑔 𝑚𝑦 𝑐𝑎𝑟𝑑𝑠....:*

‧̍̊˙· 𓆝.° 。𝐡𝐚𝐧𝐚𝐤𝐨𝐱𝐛𝐛𝐲。 °.𓆞 ·˙‧̍̊

┕━━━━ ⋆⋅☆⋅⋆ ━━━━┙