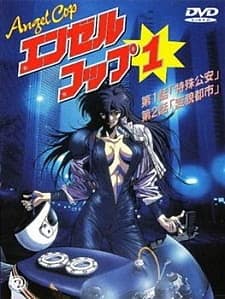 Angel Cop
Sometime in the future, terrorism in Japan has become commonplace, and the police have become almost as brutal as criminals. A member of the Special Security Force known as Angel, is the best of the best, stopping at nothing in her fight for justice. Things get interesting for Angel and her partner, Raiden, when they begin investigating a series of murders in which the victims were known criminals, killed in very unpleasant ways. This trio of killers known as Hunters, is a group of psychics that have banded together to hunt down the lowest scum in the city and bring them to justice. After a couple of encounters between the cops and the psychics, two of the psychics begin to think that maybe they're not the good guys after all; but the third prefers killing to morality. Augmented by cybernetics from a mysterious source, this third hunter heads out on a killing spree, with the Special Security Force as the first target. Even with help from the other two psychics and her newly cyborged partner (after an unfortunate accident), Angel is going to have her work cut out trying to find the rogue psychic and the organization behind the Hunters.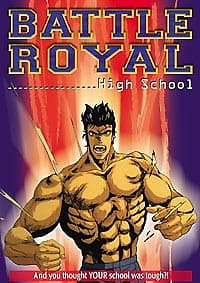 Battle Royal High School
Hyoudo Riki is just an ordinary guy who likes to wear a tiger mask while Kung-Fu fighting, which means he fits in real well at BATTLE ROYAL HIGH SCHOOL! Unfortunately for Riki, he`s the doppleganger in our world of Byoudo, Master of the Dark Realm, and when a dimensional gate opens between the two worlds, the evil Fairy Master tricks Byoudo into making an attempt to conquer our beautiful, and better lit, world. Now poor Riki is semi-possessed by his opposite number, and the minions of the Fairy Master are mutating his classmates into hideous lustful monsters. To make matters worse, all the inter-dimensional commotion has attracted the attention of a sword-happy exorcist and the heroic Zankan of the Space-Time Police! Which all means that Riki is about to take one bitch of a mid-term. The course is survival, and forget "Pass/Fail". The test is graded "Live/Die".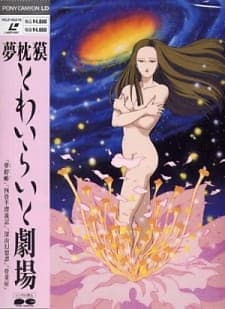 Yumemakura Baku Twilight Gekijou
Originally released as a feature part of Studio Pierrot's video magazine show Anime V Comic Rentaman (アニメ・V・コミック レンタマン) along with Abashiri Ikka, Eguchi Hisashi no Kotobuki Gorou Show and Akai Hayate. (Source: AniDB)