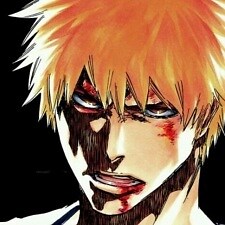 Last Online

Yesterday, 7:14 PM

Gender

Male

Birthday

Jan 30, 2002

Location

lying in my bed surrounded by moonlit walls

Joined

Mar 11, 2019
Also Available at
RSS Feeds
---------------------------------------------------------------------------------------------------------
Hello there!
R.I.P Desmond "Iceman Etika" Amofah, I'll always miss you
I'm a lazy lump of shit that lives a life full of despair and laziness. I'm interested in creative mediums such as music, literature, anime, movies, paintings, drawings, video games etc. I like to play "Osu!", although I'm not good at it since I'm a n00b. My other hobbies include playing soccer, ping pong, going on walks late at night, talking about philosophy and taking cold showers.

I like to chat about anything with anyone, so if you feel alone or something you know who to hit up.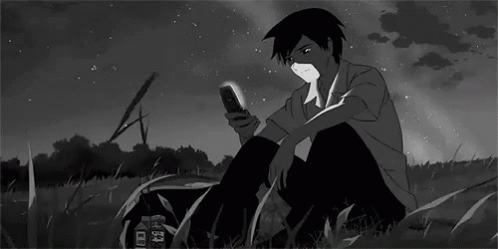 Rating System:

10 - A perfect work of art. I can't think of a way to improve the series.
9 - Downright excellent or mind-blowing at times, or even 'perfect'. But if it really is 'perfect', then one shouldn't feel as if some aspects could be improved.
8 - Overall solid. No major complaints and I can certainly enjoy a re-viewing.
7 - Likely worth a re-view. Maybe it's flawed but interesting, or not exceptional but still enjoyable.
6 - Ehh, it was enjoyable at times, but felt watching it was a chore.
5 - Bad. Has some appeal, but not really my thing. Ultimately not worth the watch.
4 - Actively boring. Not bad enough to hate but not worthwhile either. Might also apply to something I found disappointing.
3 - Not good. Something I actively dislike, but at least I can understand the appeal.
2 - A waste of time. I could check out anything else in the genre and expect to enjoy it more.
1 - Kill me. As someone who appreciates the existence of all forms of art, this is something I would prefer simply not exist, honestly.
What genres do you enjoy watching?

I would say that I'm currently into most genres in anime besides Yuri, Yaoi, Vampire, Kids, Harem, Ecchi and Hentai (though I'm open to exploring)
Secret: