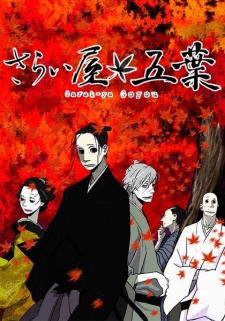 Yamamoto Koji, the chief editor of Noitamina, announced to fulfill his promise made on April 29th that he will have his head shaved if the rating of Noitamina (
Saraiya Goyou
(pictured) episode 3 and
Yojouhan Shinwa Taikei
episode 2) is low. The rating on April 29th turned out to be 1.7%.
Yamamoto's tweet
However, his head has already been almost bald (see the picture below), so he said he is going to shave his head thoroughly.
Picture of Yamamoto in 2009
Yamamoto said he has been warned by the staff of the production studios so many times that Noitamina is going in a wrong direction. But he didn't give up his belief. He intentionally creates a small disagreement between the trend among the audience and the production staff's mindset. He believes it'll produce an unexpected outcome.
Yamamoto's tweet 2
,
tweet3

RSS Feed