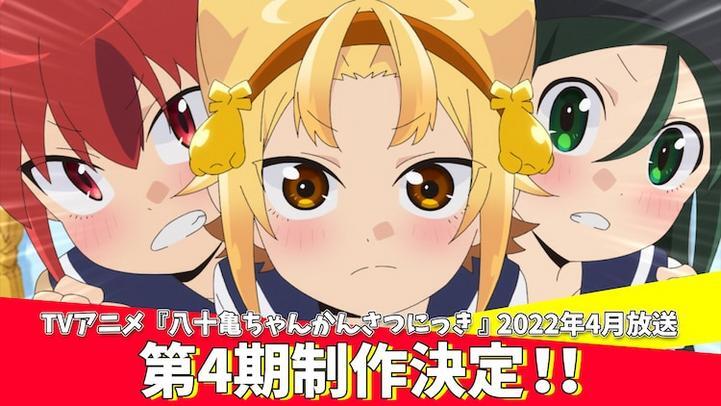 The official website of the
Yatogame-chan Kansatsu Nikki
anime series announced a fourth season on Tuesday. The new season is set to premiere in April 2022.
Synopsis
After growing up in Tokyo, high school student Jin Kaito moves to Nagoya where he meets Yatogame Monaka, a fellow student who puts her Nagoya dialect on full display. With her cat-like appearance and unvarnished Nagoya dialect, Yatogame won't open up to him at all. This popular local comedy is increasing the status of Nagoya through observation of the adorable Yatogame-chan! (Source: Crunchyroll)
The cast from the first three seasons will reprise their roles. The main staff of the third season, headed by chief director
Hisayoshi Hirasawa
, will also be returning for the new season.
Hayabusa Film
will produce the new season with cooperation from
Creators in Pack
, which co-produced the previous seasons with
Saetta
.
The
first
and
second
seasons aired in Spring 2019 and Winter 2020 respectively. The
third season
, produced by Creators in Pack and
LEVELS
, aired in Winter 2021. Each season consisted of twelve 3-minute episodes.
The anime series adapts
Masaki Andou
's
4-koma manga
which he began on Twitter before
Comic REX
started serializing it in May 2016. Ichijinsha published the tenth compiled volume on May 27.
Official site:
https://yatogame.nagoya/
Official Twitter: @
yatogame_chan
Source:
Moca News
Yatogame-chan Kansatsu Nikki 4th Season
on MAL

RSS Feed